Magic Leap One mixed reality glasses launch in six U.S. cities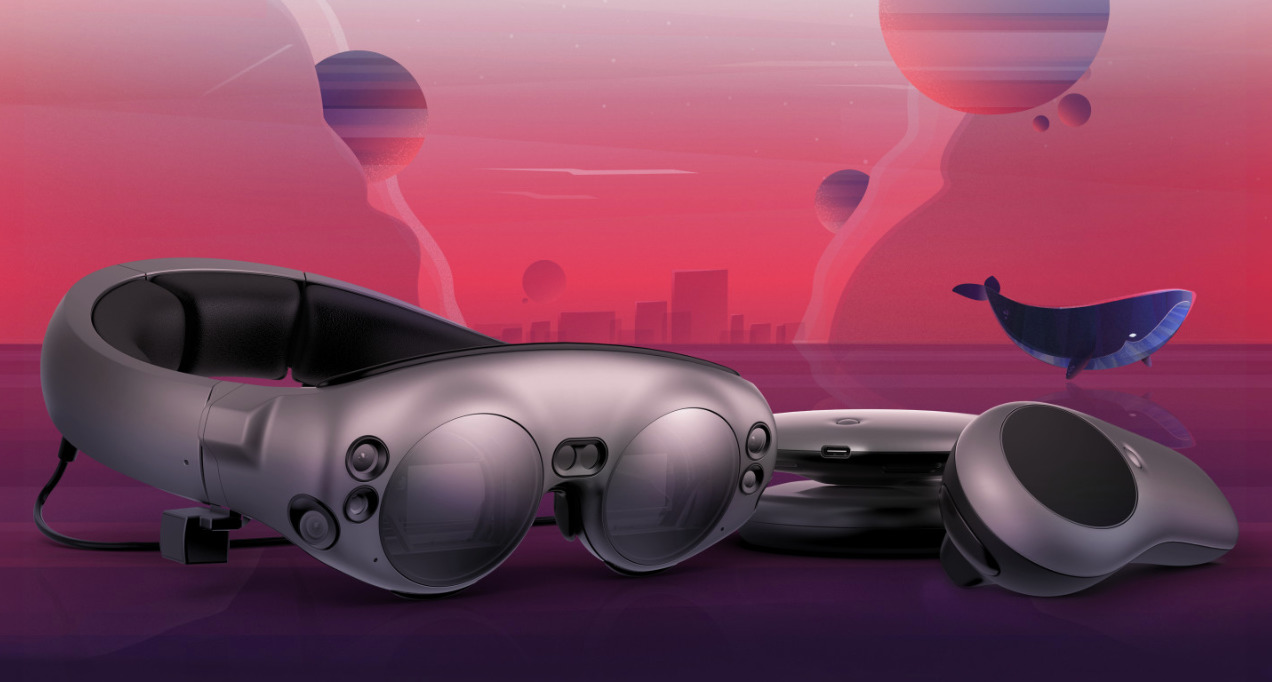 Virtual and augmented reality company Magic Leap is starting to ship its mixed reality headset, with the Creator Edition of the Magic Leap One initially being made available in a number of cities across the United States for $2,295.
The Magic Leap One is being offered in specific areas in the U.S., checked via zip code on the company's website, with customers in other areas advised to sign up for notifications when the hardware is being offered in other areas. Those ordering the high-priced headset will get the device delivered for free, and will be provided with assistance for its initial setup.
Currently, it is available to buy in parts of Chicago, Los Angeles, Miami, New York, San Francisco, and Seattle.
As a "Creator Edition" device, it is also being offered alongside a Professional Development Package that provides other benefits, including a hub that can be used to both charge the device and connect it to a computer. The $495 package also provides a replacement headset within 24 hours, if it is faulty.
The current design of the Magic Leap One system consists of three components, including the Lightwear goggles themselves, a tracking touchpad controller, and the Lightpack. The last item powers the entire system, and contains a six-core Nvidia Parker processor, Nvidia Pascal graphics, 8 gigabytes of RAM, and 128 gigabytes of storage.
The Lightpack also contains a rechargeable battery that is said to offer up to 3 hours of continuous usage, and offers connectivity over Wi-Fi, Bluetooth 4.2, and USB-C.
Magic Leap initially revealed the One suite in December 2017, after seven years and a reported $1.9 billion in development costs. In March 2018, the company started to provide developers with a software development kit in order to produce content for the unreleased hardware.
The new release enters a relatively uncrowded mixed reality market, with its main competitor for the moment consisting of Microsoft's HoloLens and third-party vendors producing Windows Mixed Reality headsets. It is also having to compete against smartphone-based AR systems, such as Apple's ARKit, and VR headsets like the Oculus Rift and HTC Vive.
Apple has been rumored to be stepping into the augmented reality hardware marketplace, with previous reports suggesting the company to be working on AR glasses or goggles. Apple CEO Tim Cook has repeatedly rebuffed the rumors, indicating in one interview that Apple is unlikely to launch such a device anytime soon.