TikTok 'iPhone SE 2' or 'iPhone 9' video is probably a fake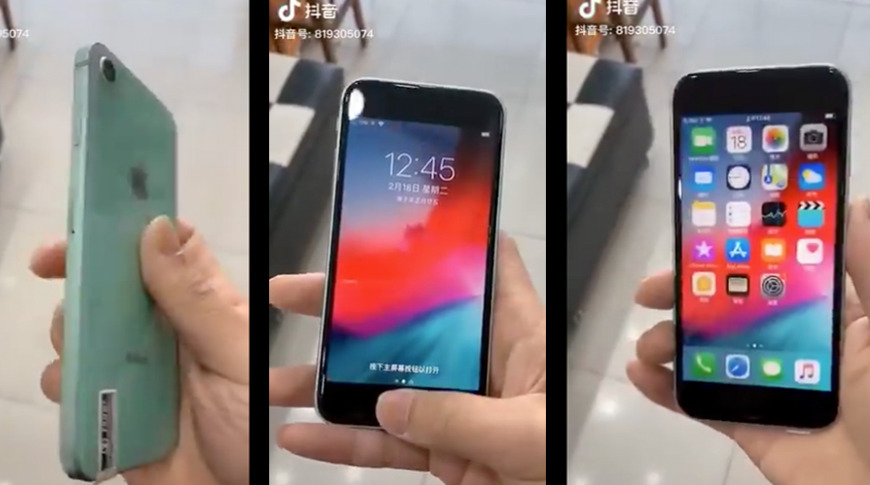 A viral video that has emerged on social media claims to be of the low cost "iPhone 9" expected soon — but further inspection leaves almost no doubt that it is a fake.
The operating system installed on the device doesn't precisely match iOS, so what we're seeing is likely a skinned Android device of some sort. Furthermore, the back labeling on the device has "iPhone" text — a branding method that Apple has abandoned.
The design is also more reminiscent of the iPhone 11 and "iPhone 12" expected design. It lacks what is expected for the "iPhone SE 2," such as beveled corners, and similar features to those found in the iPhone 4.
Current rumors suggest that the "iPhone SE 2" will be more akin to the iPhone 8 in design, with Ming-Chi Kuo waffling on whether or not the device will include Touch ID, or if Apple will move Touch ID to the device's power button.
Other rumors have speculated the use of a 4.7-inch display, current-generation camera technology, and the use of the A13 Bionic for processing.
The "iPhone SE 2" is also rumored to release in March and expected to retail at $399.
Currently, there are some concerns over whether or not Apple will be able to hold a March event. Given the current situation for the coronavirus, Apple may also consider delaying or rethinking holding such an event in the first place. The epidemic is also causing issues with Apple's manufacturing capabilities, which could cause a further delay for any potential product launches made at the event.