Apple event rumored for March 31, date is little more than an educated guess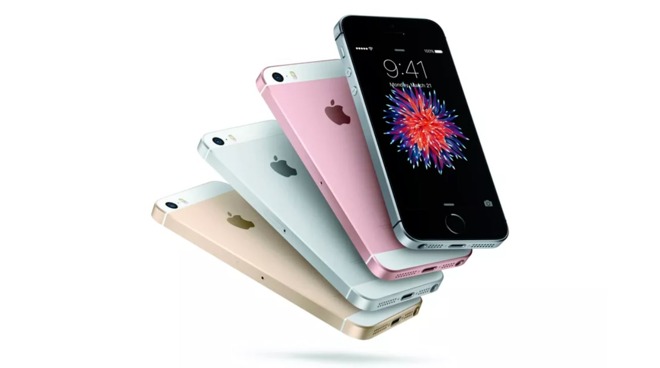 AppleInsider may earn an affiliate commission on purchases made through links on our site.
An Apple media event said to feature the "iPhone SE 2"is rumored to take place at the end of March — but the rumor offers nothing to substantiate it, making it nothing more than an educated guess.
Apple has held a special event in March in four of the last five years, and as the end of February gets closer, reports speculating on the existence of another such event start to circulate. Given the expectations that Apple will be launching some form of new device sometime in the spring, it's to be expected some reports have started to emerge a month away from when it could take place.
According to german blog iPhone-Ticker, Apple will be holding an event at the end of March, with the successor to the iPhone SE likely to be made available in the first week of April. It is believed there will be a press event on Tuesday, March 31, with an announced "iPhone SE 2" expected for release the following Friday, April 3.
The site does not have any known track record for rumors or speculation at this time, but claims it has got this information "directly from the Apple environment," and the publication has "no reason to doubt the reliability." At this time, in lieu of any other credible sourcing, history of rumor reporting, or reports from elsewhere, AppleInsider warns the information is unreliable, but is certainly in the ballpark of an educated guess.
In the last five years, Apple's March event took place on March 9 in 2015, March 21 in 2016, March 27 in 2018, and March 25 in 2019. Just on these dates alone, an event would seem more likely to take place in the week prior to the one speculated.
For most of the March events over those five years, hardware did feature in some form for each. In 2015, it was the Apple Watch and a MacBook redesign, 2016 saw launches of the 9.7-inch iPad Pro and the iPhone SE, and 2018 featured the 2018 iPad.
Given the current situation for the coronavirus, Apple may also consider delaying or rethinking holding such an event in the first place. The epidemic is also causing issues with Apple's manufacturing capabilities, which could cause a further delay for any potential product launches made at the event.
What to Expect
If Apple is to hold a special event in late March, there is already a roster of potential products it could reveal to the media at that time.
Top of the list is that Apple will bring out an "iPhone SE 2," which would in theory offer a low-cost iPhone in a compact frame, one that could borrow design language from an older model. A 4.7-inch display, an A13 processor, 3GB of RAM, and the use of Touch ID have been mooted for the model, along with a glass back and wireless charging, depending on the rumor.
An updated iPad Pro is also possibly on the cards, with 11-inch and 12.9-inch models having specification increases and retain the same features and design as the current-generation versions.