Rumor: Apple developing 'AirPods Pro Lite' headphone model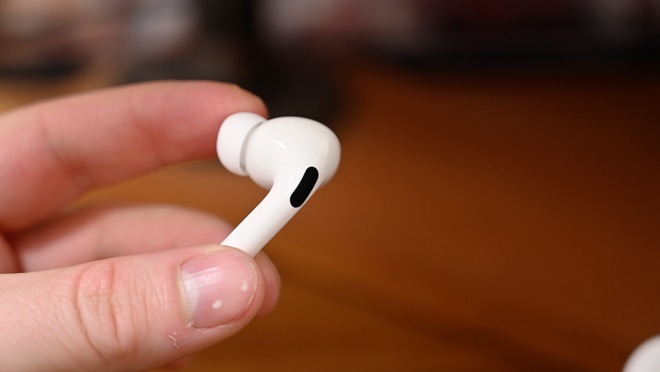 A report outlining Apple's supply chain operations amid the ongoing coronavirus outbreak mentions the company is working on a new headphone product called "AirPod[s] Pro Lite," a potential low-cost version of AirPods Pro or a next-generation AirPods.
Citing sources familiar with the matter, DigiTimes reports Apple is mulling a diversification in its production capabilities that would shift orders of a so-called "AirPods Pro Lite" device, along with expected next-generation versions of iPad, Apple Watch and iMac, from partners in China to those in Taiwan as the company deals with fallout from the new coronavirus.
The ongoing threat has "raised risks of raw materials supply shortages and shipments disruptions arising from uncertain resumption of normal operations at components suppliers and assembly plants in China," the paywalled report says, according to MacRumors.
What, exactly, DigiTimes is referring to in its mention of "AirPod[s] Pro Lite" is unknown, though it seems unlikely that Apple is planning a low-cost version of its latest wireless headphone product. Released in October, AirPods Pro sell for $249. That price is $90 more expensive than the second-generation AirPods that debuted last March and just $50 more than the AirPods with Wireless Charging Case bundle.
Apple could be preparing a new version of AirPods, which does not implement high-end AirPods Pro features like active noise cancelling and adaptive equalization. Comments from CEO Tim Cook in October suggest the company views AirPods Pro as a distinct product line and not a successor to AirPods, perhaps leaving the door open for future iterations of the original wireless device.
"We're anxious to see the customers for the new AirPod[s] Pro," Cook said, addressing a question regarding AirPods Pro sales. "I would guess that one, particularly in the early going, will be people that have AirPods today and want to also have a pair for the times they need noise cancellation."
In addition to AirPods and AirPods Pro, Apple is said to be working on a high-end over-the-ear headset that could debut in 2020, though rumblings about the supposed halo product date back two years.
It should be noted that while DigiTimes delivers somewhat accurate data on certain aspects of Apple's supply chain, it is largely unsuccessful in forecasting future products.