Functional Apple-1, Steve Jobs-signed PowerBook to hit auction block in March [u]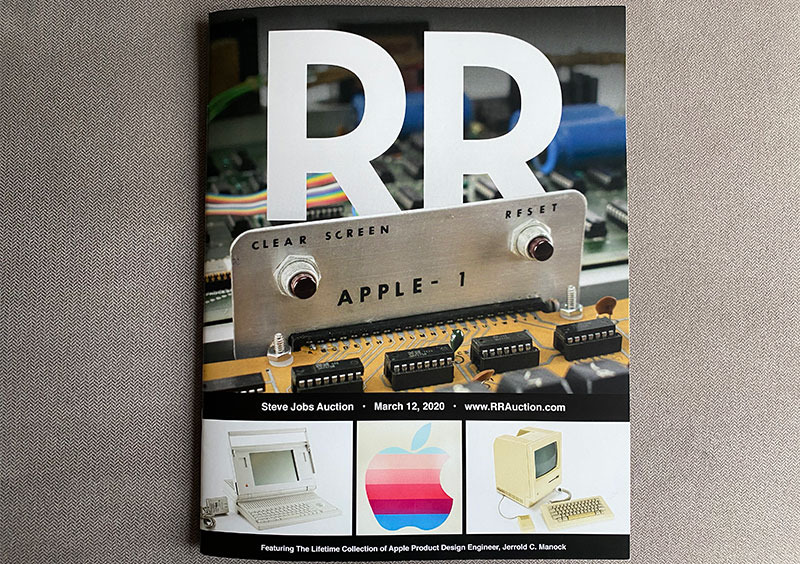 A bevy of rare Apple computer hardware and Steve Jobs memorabilia is scheduled to hit the block at Boston auction house RR Auction next month, with highlights including a fully functional Apple-1, a PowerBook 190cs signed by late cofounder Steve Jobs and more.
Announced in an auction preview sent to registered collectors this week, RR Auction's "Steve Jobs Auction" selects key items to tell the story of Apple from its founding and first commercial success through the Macintosh days.
In addition to the Apple-1 and signed PowerBook, the auction features paraphernalia collected by Apple product design engineer Jerrold Manock, sometimes referred to as the "father" of the company's Industrial Design Group. Hired in 1977, Manock spent seven years cultivating Apple's design language and worked on keystone products like the Apple III and original Macintosh.
The functional Apple-1 is the crown jewel of RR Auction's collection. Rated in exceptional condition, the specimen appears to be one of the last populated NTI Apple-1 boards off the line, as it incorporates all yellow capacitors and a Synertek C6502 CPU. Only one other surviving Apple-1 is known to utilize the ceramic Synertek chip from 1976.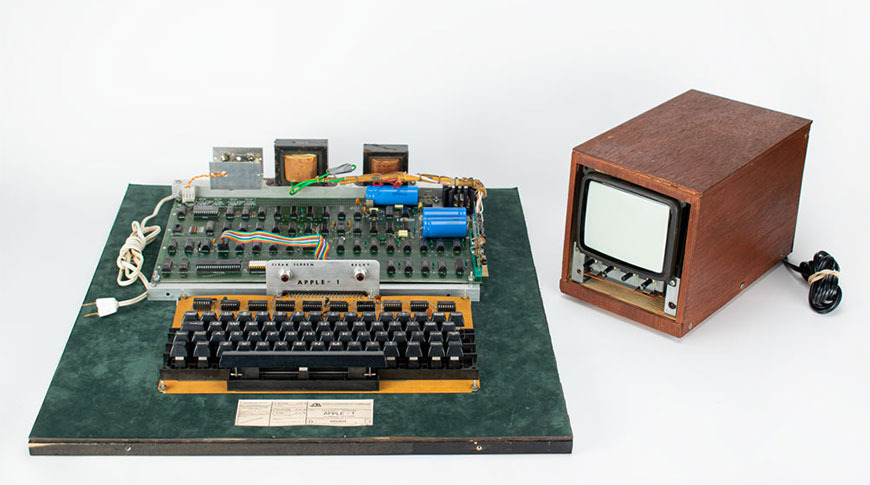 Acquired by SoftWarehouse in the 1980s on a trade for an IBM machine, the working model was stored in a display case before being put in storage.
Interestingly, the Apple-1 up for auction was previously featured in a recent episode of History's "Pawn Stars," when RR Auction attempted to sell the machine to World Famous Gold & Silver Pawn Shop owner Rick Harrison. Harrison brought in Apple-1 expert and appraiser Corey Cohen to rate the machine, which was found to be an "amazing example" worth at least $500,000, but ultimately passed on the offer.
RR Auction's Apple-1 lot includes the original board with Synertek CPU, Apple Cassette Interface, display case and period-correct terminal keyboard kit, monitor, power supply, TV modulator and operation manuals. The starting bid is set at $50,000.
Next on the list is a vintage PowerBook 190cs bearing a signature from Jobs. A message on the bottom chassis, accomplished in black felt tip, reads, "Doc, Happy Computing, steve jobs." The consignor reportedly obtained the signature in person while working on audio for Pixar's "A Bug's Life." Notoriously averse to handing out autographs, Jobs' signature is a rare find on any medium. Listed in very good to fine condition, the laptop rates a starting bid of $1,000.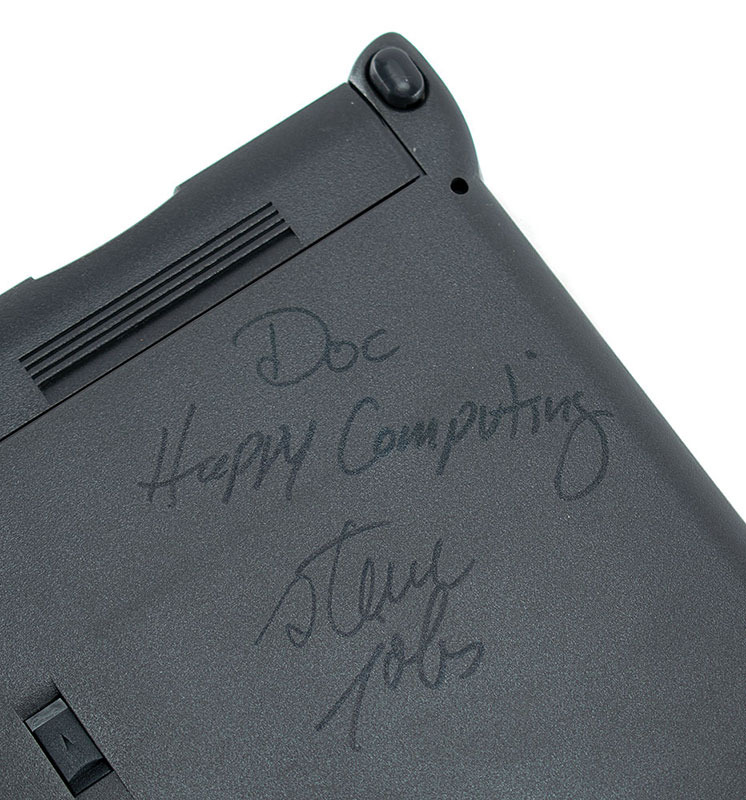 Steve Jobs isn't the only founder to feature in RR Auction's collection, as a photo of an Apple-1 signed "Think Different, Woz" by Steve Wozniak is going for a starting price of $200.
Another rare machine up for auction is an original Apple Macintosh Portable model M5120. Released in 1989, the "portable" was a flop due to its large size — 16 pounds — high price and and abysmal one-hour battery life. Apple learned from its failure and ultimately landed a hit with PowerBook, a forebear of today's MacBook and MacBook Pro lines. Starting bid for the Portable, minus its original battery, is $200.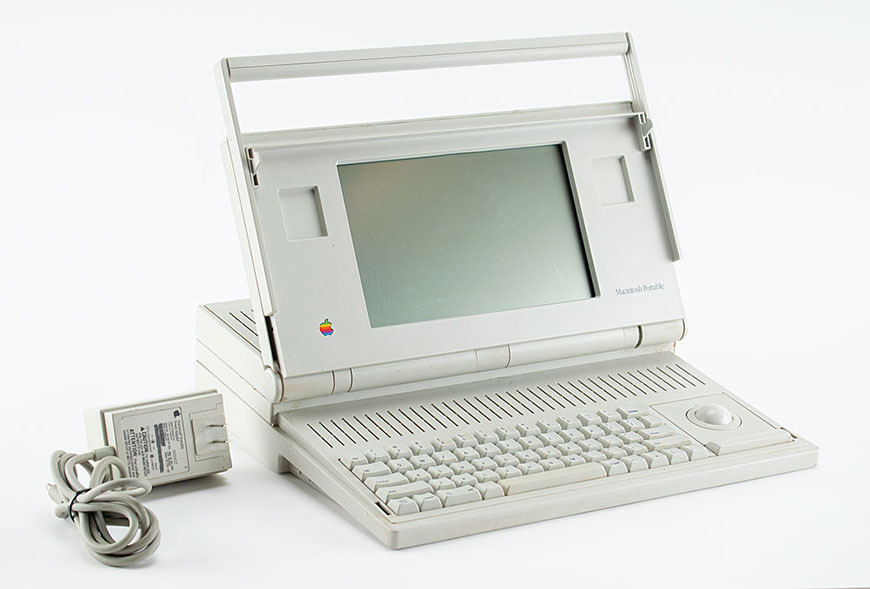 Also available for bid is an Apple logo neon sign (opens at $300), a vinyl banner for the original Bondi Blue iMac (opens at $200) and a "Think Different" wristwatch that runs counterclockwise (opens at $200).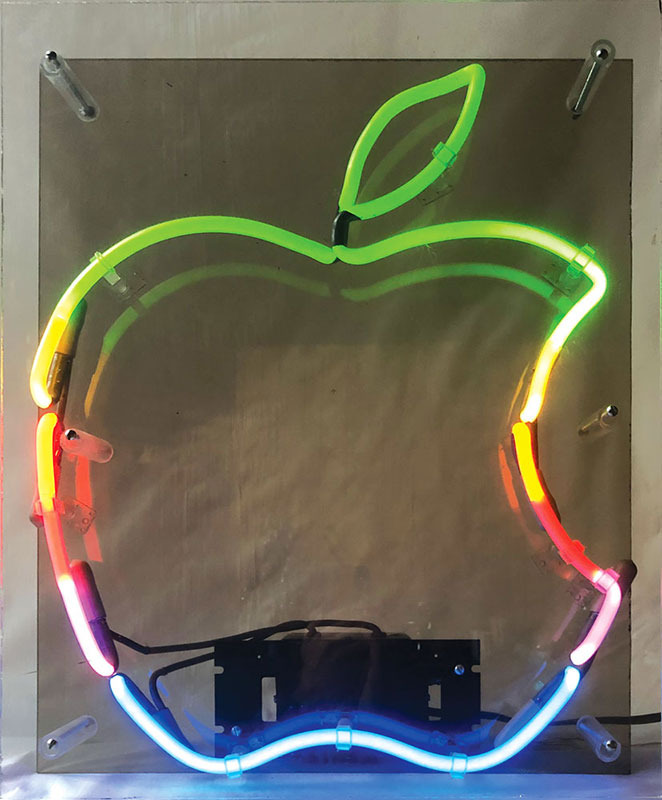 Finally, Manock's collection includes a number of Jobs-signed documents like a 1983 memo welcoming Manock into the Key Employee Bonus Plan, starting at $1,000. A 1977 contract with Manock Comprehensive Engineering, signed by Jobs, approves design engineering work for a "home computer project" that would become the Apple II. Bidding starts at $5,000.
A five-year work anniversary certificate signed by Jobs and then-Apple CEO John Sculley has bids starting at $500, while a photo of an Apple III signed by Manock starts at $200.
Manock is also selling his Macintosh 128K, which features a plaque on its rear that reads "In Appreciation: Jerry Manock." In fine cosmetic condition, the computer powers on, but the operating system does not load and the disk drive is inoperable. Bidding starts at $2,500.
A pair of design patent plaques for the Apple III and Macintosh are up for sale with bids starting at $1,000 and $2,500, respectively.
Other miscellaneous items from Manock's collection include a "Hero Award" medal (opens at $500), Snow White design language paperweight (opens at $300), Apple II logo poster (opens at $200), Macintosh poster designed by Jean-Michel Folon (opens at $200), NeXT poster designed by Paul Rand (opens at $200), Apple III carrying case (opens at $200), group of four Apple caps and visors (opens at $200), Macintosh Staff "90 hrs/wk" sweatshirt (opens at $200), group of four Apple (beach towels (opens at $200), group of seven Apple T-shirts (opens at $200) and an Apple logo mug signed by Manock (opens at $200).
The Steve Jobs Auction is slated to take place on March 12. Each item in the catalog can be viewed on the RR Auction website, where bids will be accepted.
Update: Adds auction webpage and imagery.