Apple granted restraining order against man who twice trespassed on Tim Cook's property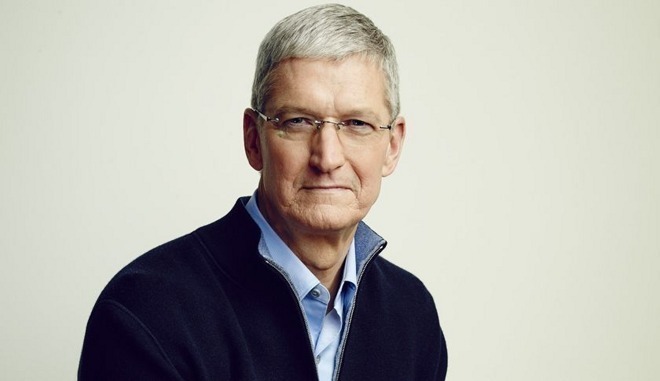 AppleInsider may earn an affiliate commission on purchases made through links on our site.
Recently unearthed court documents reveal Apple filed for, and received, a temporary restraining order against an "aggressive" stalker who harassed and threatened the safety of CEO Tim Cook and other executives.
The ordeal started when Rakesh "Rocky" Sharma, 42, called an unspecified Apple executive's phone on Sept. 25 and Oct. 2, 2019, to leave "disturbing" voice mail messages, according to court documents discovered by OneZero's Dave Gershorn. In subsequent calls to Apple's tech support hotline, Sharma claimed to know where members of the company's executive team live, reports NBC News.
"I don't use ammunition but I know people who do," Sharma said, according to the filing.
The situation escalated on the night of Dec. 4, when the alleged stalker entered a closed gate on Cook's personal property in Palo Alto to deliver champagne and flowers. Shortly after, he tagged Cook in a number of tweets containing "sexualized" and "inappropriate" photos referencing the tech executive.
A second instance of trespassing was recorded on Jan. 15, when Sharma entered Cook's property through the same gate and rang the home's doorbell. Police were called, but the intruder fled the scene before officers arrived. Apple's global security specialist William Burns is on record as detailing the incidents.
Apple's lawyers on Feb. 6 sent an email notifying Sharma that the company would seek a restraining order against him as he failed to heed requests to stop contacting employees and the executive team.
A subsequent TRO was issued ordering Sharma to stay away from Cook, the CEO's property and Apple Park. Requests for a stay away order covering the homes of Apple's executive team, all corporate locations and Apple retail stores were denied for being overly broad. The order expires on March 3, when a hearing is scheduled to take place.
As noted by NBC News, the filing was made available after the Think Computer Foundation sued the Santa Clara County Superior Court to make digitized court documents more readily accessible.