MI5 head wants 'exceptional access' to encrypted communications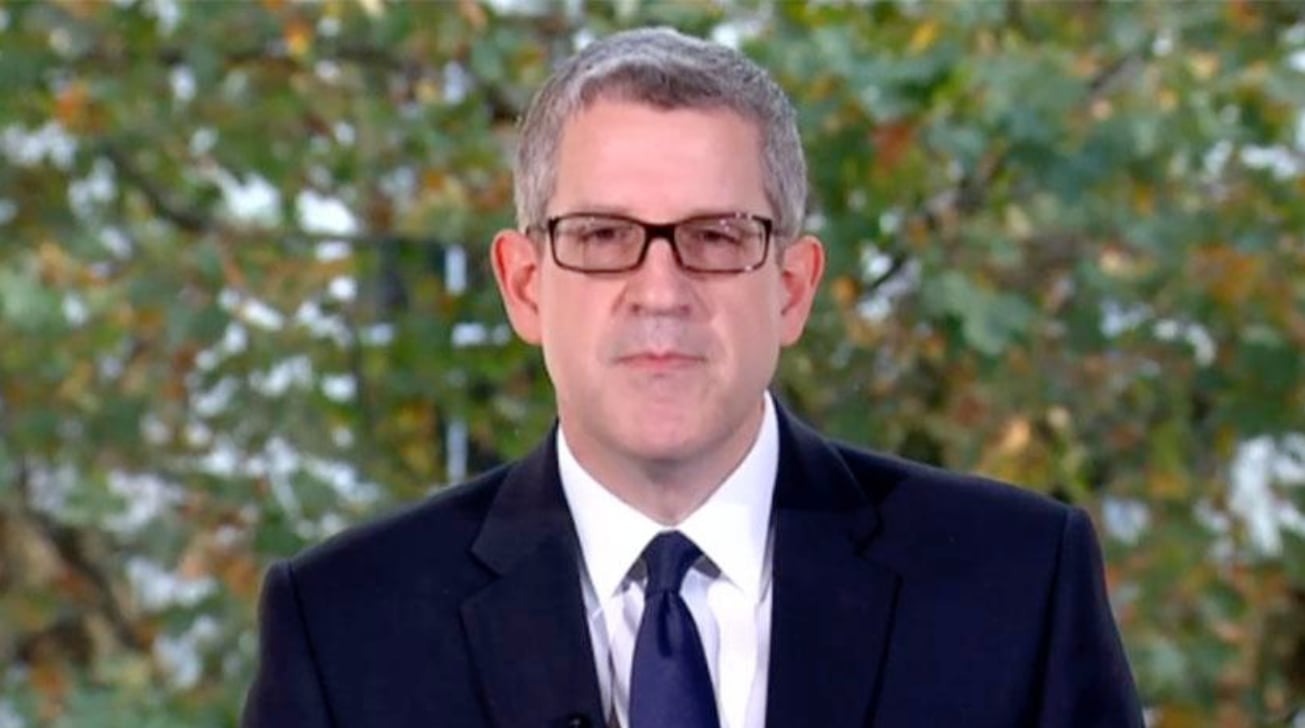 The increased use of encryption has made the Internet a "wild west, unregulated, inaccessible to authorities, according to chief of British security agency MI5 Sir Andrew Parker, with the use of end-to-end encryption by Apple and other tech companies continuing to make it nearly impossible for law enforcement officials to monitor online conversations.
In the latest salvo of the ever-ongoing encryption debate, the head of MI5 has urged for tech companies to provide more assistance to agencies and organizations working to protect the public, by granting access to encrypted communications. It is thought plans by Facebook to use end-to-end encryption across all of its social media services was a particular concern to Parker, in part due to its global reach.
Tech firms should "use the brilliant technologists you've got" to solve the problem, Parker said according to The Guardian. "Can you provide end-to-end encryption, but on an exceptional basis - exceptional basis - where there is a legal warrant and a compelling case to do it, provide access to stop the most serious forms of harm happening?"
Parker's comments were made as part of an ITV documentary about MI5 itself, one where he advised to government ministers it was not possible for it to halt every terror plot, in part due to the limited ability to see online communications. In the event of an attack, Parker suggests "the very high likelihood is that it will be done by somebody who appears in our records somehow, but there are thousands of them and we cannot - cannot - monitor closely what all those people are doing all the time."
The documentary and the comments arrive shortly before Parker is due to end his statutory term at the domestic intelligence agency in the spring.
This is not the first time British law enforcement agencies have asked for ways to monitor encrypted communications. Apple, Google, Microsoft, and WhatsApp cosigned an open letter in 2019 asking the UK government to abandon a "ghost protocol" initiative to allow intelligence services to read encrypted messages, by effectively secretly copying messages from every user and forwarding them along to a monitoring agency like GCHQ.
The continuing encryption debate has government officials and law enforcement chiefs around the world demanding access to encrypted data, typically by the inclusion of a backdoor. Critics, including Apple, counter that the addition of backdoors weakens encryption as a whole, as they can just as easily be exploited by bad actors along with those having legitimate reasons for access.
As a strong proponent of encryption, Apple has been at the center of some major battles in the debate, most recently involving the FBI's investigation of the Pensacola shooting. While the FBI and US Attorney General William Barr have requested Apple unlock the shooter's iPhone, including Barr's accusation Apple hasn't provided "substantive assistance," Apple has already provided a trove of data it does have access to, while also denying requests to assist in breaking the encryption.