Apple opens repair program for 2019 iPad Air models suffering from blank screen issue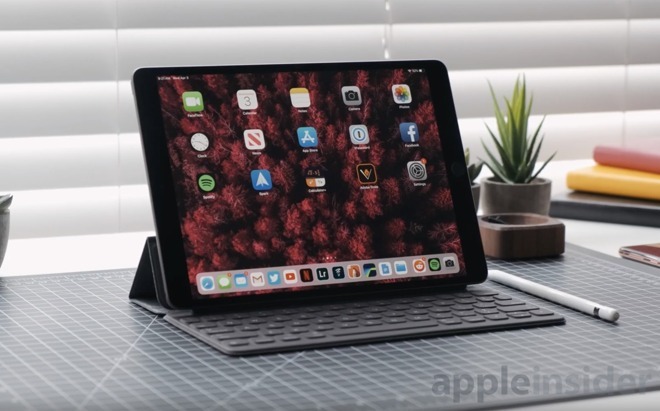 Apple on Friday launched a repair service program for third-generation iPad Air models suffering from a so-called "blank screen issue" that can in some cases leave the tablet's display permanently disabled.
The "iPad Air (3rd generation) Service Program for Blank Screen Issue" covers current-generation iPad Air models manufactured between March 2019 and October 2019, Apple said in an announcement posted to its website.
Under certain undefined circumstances, the screens of impacted units may go blank permanently. Users might see a brief flicker or flash appear before the screen goes blank, the company said.
Apple failed to provide additional detail on the issue, but noted the problem should impact only a "limited number" of iPad Air units.
Owners of eligible iPad Air models can take their device to an Apple Authorized Service Provider or brick-and-mortar Apple Store for assessment and free repairs. Alternatively, customers can arrange to mail in their device by contacting Apple Support.
Typical of other Apple service programs, the iPad Air initiative does not extend standard warranty coverage and covers affected devices for two years after first retail purchase.
The third-generation iPad Air debuted in early 2019 as a middle-of-the-road option that sits between Apple's iPad and iPad Pro series.