'Beastie Boys Story' theatrical release postponed, coming to Apple TV+ on April 24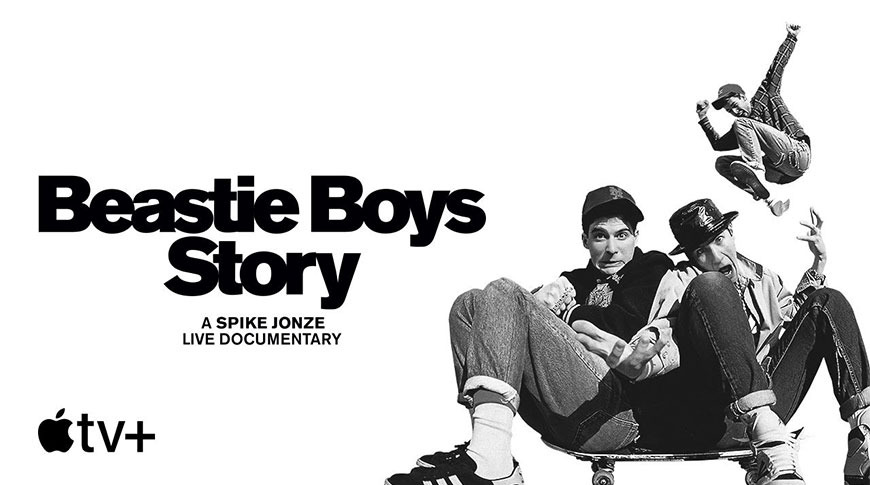 Apple this week postponed a planned IMAX theatrical release of Beastie Boys documentary "Beastie Boys Story" due to COVID-19 concerns, but the Spike Jonze film will meet a scheduled Apple TV+ streaming debut Apple TV+ in late April.
An IMAX spokesperson confirmed the delay in a statement to Deadline on Tuesday, saying the film's premiere, originally slated for April 3, has been delayed to prevent the spread of the novel coronavirus.
"Our highest priority is the health of our audiences and employees, as well as their families and communities," an IMAX spokesperson said. "Given the COVID-19 pandemic and resulting theatre closures nationwide, we have decided to postpone the theatrical release of Beastie Boys Story' to a later date, which will be announced as soon as possible."
Customers who purchased a ticket to the debut are eligible for a full refund from their local IMAX theater.
Despite pushing back a theatrical release date, Apple will move forward with a launch on its Apple TV+ streaming service on April 24.
Apple purchased the rights to "Beastie Boys Story," written by Jonze and the rap group's Mike Diamond and Adam Horovitz, in January. The documentary tells the Grammy Award-winning group's "personal story" through the lens of Diamond and Horovitz. Jonze is a longtime Beastie Boys collaborator, having directed the music video for "Sabotage" in 1994.
Along with the special IMAX cut, Apple initially intended to screen "Beastie Boys Story" at SXSW in March. The tech giant nixed those plans on March 4 as COVID-19 rapidly spread across the nation. SXSW itself was canceled days later.