Apple reminds users of free novels and audiobooks in Books app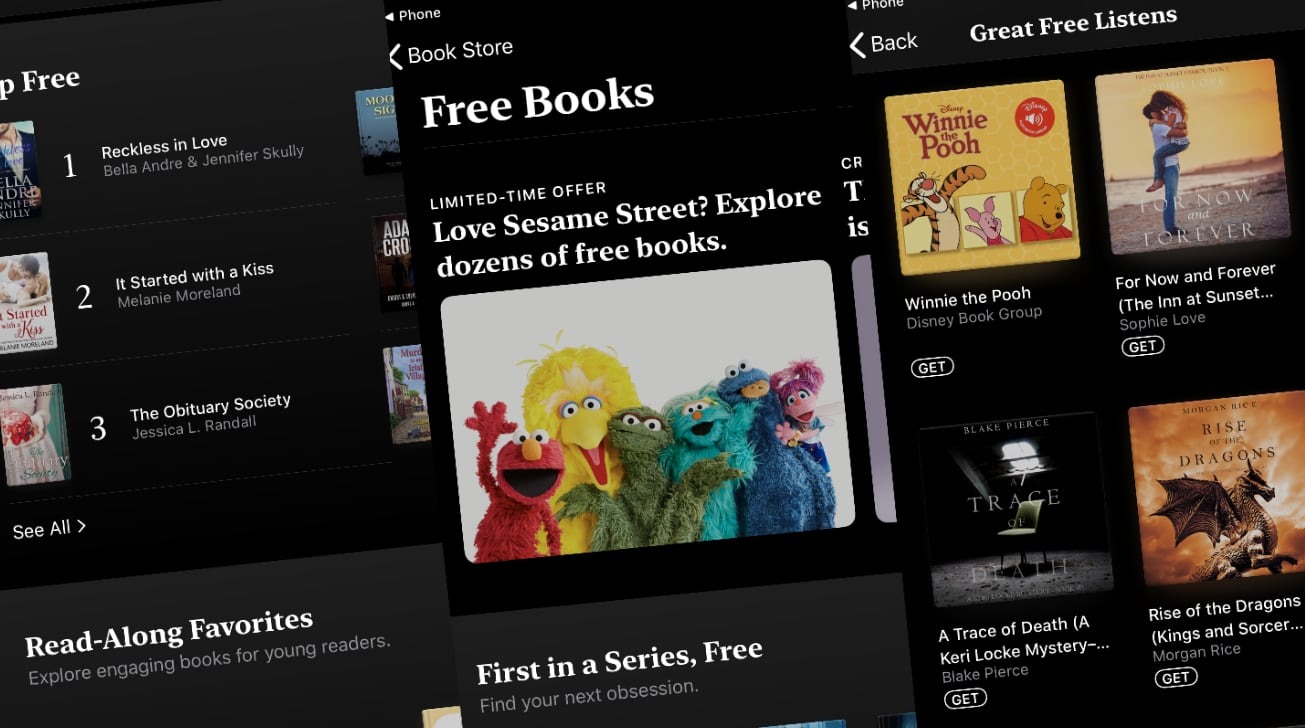 Apple is promoting Apple Books as a source of entertainment for those self-isolating because of the coronavirus, with a notification for its Books app reminding users of the collection of free books and audiobooks offered within the app.
The notification, titled "Enjoy a good book, on us," invites users to explore the free content available within the Books app on their iPhone or iPad. Apple also points out the app also includes "read-alongs for kids, cozy mysteries, and audiobooks for the whole family."
Apple Books has dedicated sections for special offers and free books, as well as a "Top Free Chart" for books provided on the service at no charge to the user. Depending on the market, Apple also offers some classic titles, including works by Lewis Caroll, Jane Austen, and Shakespeare.
While the sections have been available for quite some time, the promotion is timely given the global pandemic of the coronavirus. Throughout February and March, governments around the world have been instructing people to stay at home to prevent the spread of disease, a trend that has led to people wanting more sources of entertainment available over the internet.
To meet the demand, app developers and other content producers have stepped up and offered free games and content for consumption by a captive audience.
The rise in home working and content consumption has also led to an increase in sales of tablets in China, a trend that is likely to be revealed in other countries as the virus continues to spread.
AppleInsder has compiled a list of the latest iPad deals, with some models on sale for as low as $279.