App Store rolls out universal purchase support for Mac apps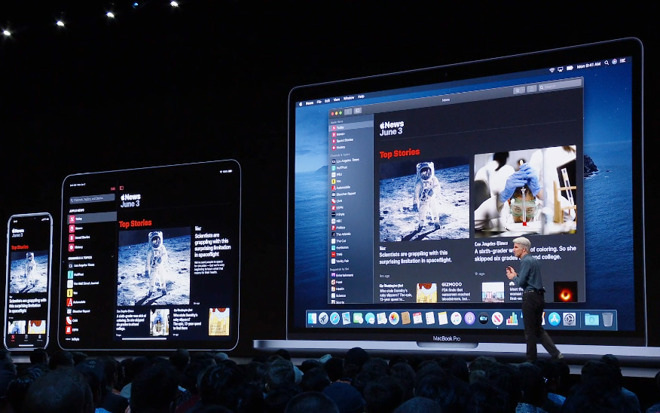 Apple on Monday activated a new App Store feature that allows developers to include macOS versions of their apps as a universal purchase alongside iOS, iPadOS, watchOS and tvOS iterations.
As announced by Apple in a post to the company's developer webpage, the new capability allows customers to buy macOS, iOS, iPadOS, watchOS and tvOS versions of an app, as well as accompanying in-app purchases, with a single purchase.
Apple urges developers to prepare for universal purchase options by using bundle IDs and creating new app records for associated titles.
The launch of the new feature is in part thanks to Mac Catalyst, Apple's solution to porting iOS apps to Mac. Relatively easy to use, the Xcode feature can technically add macOS compatibility to an iOS app with the push of a button, but the resulting Mac asset will lack platform customization.
First-party Catalyst apps, namely News, Stocks, Home and Voice Memos apps, debuted in macOS Catalina and act as a template for developers looking to transform their mobile titles to desktop.
It should be noted that developers are currently unable to pair Mac apps built with Mac Catalyst with an accompanying iOS app using bundle IDs, meaning universal purchases for Catalyst apps are not yet available. That capability will launch with Xcode 11.4.
Apple first announced universal purchase support for macOS and iOS apps in February.