Apple will likely launch 5G iPhone this fall despite rumors of delay, analyst says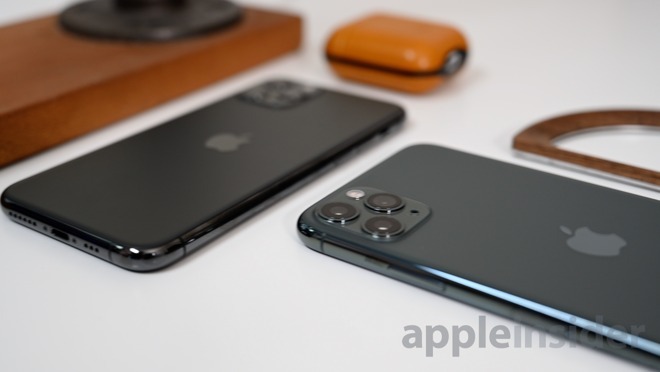 Rebutting claims that Apple's 2020 iPhone launch plans are in peril due to the COVID-19 pandemic, Loup Ventures' Gene Munster on Wednesday reminded investors that an iPhone is built over the course of three or four years, not one.
In a blog post, Munster said it is a "misunderstanding" that Apple takes just one year to bring an iPhone from concept to launch.
The analyst referenced a Nikkei Asian Review report that on Wednesday claimed Apple is mulling a postponement to its typical fall iPhone launch cycle on COVID-19 fears. This year's iPhone, tentatively dubbed "iPhone 12," is anticipated to be the first to support 5G connectivity. As such, the handset is expected to be a hit with consumers.
"Supply chain constraint aside, Apple is concerned that the current situation would significantly lower consumer appetite to upgrade their phones, which could lead to a tame reception of the first 5G iPhone," a source with knowledge of the situation told the Nikkei Asian Review. "They need the first 5G iPhone to be a hit."
Along with a potentially poor reception due to weakened consumer demand, the tech giant is facing development hurdles due to travel restrictions put in place to slow the spread of the virus. According to the report, Apple was scheduled to work with suppliers on a "more concrete prototype" of the phone in early March, but those plans were delayed.
Responding to the report, Munster estimates it takes Apple three to four years to bring a new iPhone to market. In previous interviews, SVP of Hardware Technologies Johny Srouji said engineers and designers work on certain aspects of a new iPhone years ahead of launch.
"That implies that by the end of March in a given year, the vast majority of work on an iPhone design and planning with the supply chain is already done," Munster writes.
Further, the analyst points out that key suppliers, including A-series chip manufacturer TSMC, are ramping up production for what is expected to be a fall launch. Munster believes the supply chain is primed to deliver "several million" iPhones by the end of September, a figure in line with past fall launch cycles.
That said, Munster expects "muted" initial demand for the new handset. Apparently, the analyst does not believe soft demand will prompt Apple to delay launch.
"In the midst of 5G iPhone delay rumors, it's important to keep in mind that Apple plans its business in terms of decades, not years - an under-appreciated long-term competitive advantage," Munster writes. "At the core of this advantage is the company's balance sheet, which allows it to survive the unexpected; everything from COVID-19, to a financial crisis, or weak initial demand for a new iPhone."