Apple acquires AI startup Voysis in apparent push to bolster Siri's natural language skills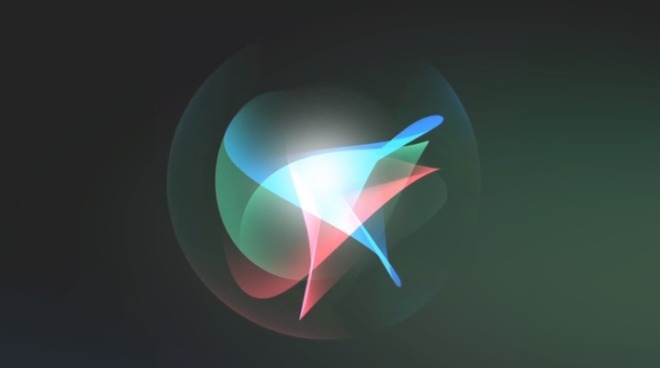 Apple recently purchased Dublin, Ireland-based company Voysis, a startup that conducted work on improving natural language processing in virtual assistants.
Voysis developed a natural language processing platform tailored to voice-based assistants deployed in online shopping apps, reports Bloomberg. By better understanding a customer's natural speech patterns, the embeddable technology was able to deliver more accurate search results.
Apple confirmed the purchase in a typical boilerplate statement, saying it "buys smaller technology companies from time to time, and we generally do not discuss our purpose or plans."
According to the report, a now-removed webpage claimed Voysis tech was able to narrow product search results by processing retail-related phrases like "I need a new LED TV" and "My budget is $1,000." Effective language processing allows users to more naturally interact with AI voice assistants by removing hurdles like memorizing key command phrases.
The firm's solution is based on WaveNet technology, which was introduced by Google's DeepMind program in 2016. Described as a "deep generative model of raw audio waveforms," WaveNets can be used to generate speech that mimics any human voice, making for a more natural virtual assistant experience. It appears that Voysis applied the method to more accurately sample and translate human voice commands for AI systems.
Prior to its acquisition, Voysis marketed its natural language solution to companies looking to improve voice assistants integrated in apps or online, with an emphasis on the retail sector. The company reportedly reduced the footprint of its solution down to 25MB of memory, small enough for easy integration with existing AI systems.
In 2018, Voysis raised $8 million in venture capital funding to further development and roll out a refined product, TechCrunch reported at the time.
"Voysis is a complete voice AI platform," Voysis founder and CEO Peter Cahill said in a 2018 interview. "What I mean by that is that the platform enables companies and businesses to rapidly stand up their own artificial intelligences that can be queried by voice or text."
Apple's plans for Voysis remain unknown, though Siri is a natural fit. The tech giant has incrementally improved Siri's speech output since the assistant's debut in 2011, but the program took a major step forward with iOS 13. Not only does the virtual assistant sound more "human" in its latest iteration, but its ability to recognize natural language commands has greatly improved thanks to backend processing improvements.
That said, Siri is far from perfect. Voysis' technology could go a long way toward developing a more natural human-machine interface.