University of Alabama selects Apple Watch to monitor football team during pandemic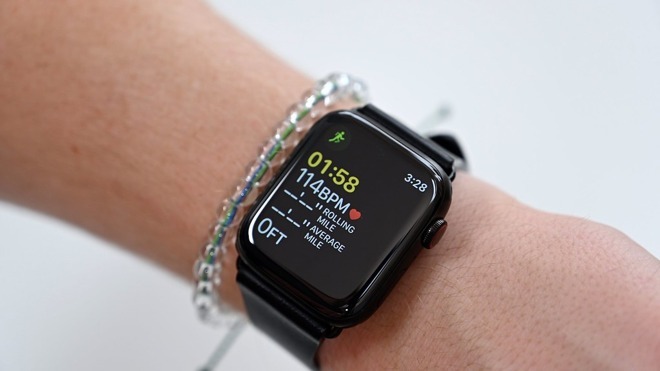 The University of Alabama's Crimson Tide football program caused a bit of a stir in the collegiate sports world this week when it was revealed that the team is using Apple Watch to monitor player fitness during the COVID-19 pandemic.
On Thursday, head coach Nick Saban said the team's new strength and conditioning training coaches David Ballou and Matt Rhea outfitted all players with an Apple Watch to keep track of their health metrics, The Athletic reports.
"They were very instrumental in setting up this whole program of what we're doing with the players in terms of Apple Watches for their workouts, apps on their phones for weight training programs," Saban said of Ballou and Rhea. "We had an issue with some players not having a place to work out because high schools are closed. We put them on band workout programs. They've done a really, really good job of managing this to this point, and the players have done a really good job responding to it."
Alabama, like many other schools, has transitioned from physical classes to distance learning during the ongoing crisis, a decision that also impacts sports activities.
Other teams have questioned Alabama's Apple Watch deployment. During the COVID-19 off season, the NCAA Southeastern Conference has forbidden teams from monitoring players' physical activity and issuing mandatory workouts. Specifically, SEC policies for out-of-season activities state "virtual involvement with student-athletes' physical activities is prohibited (such as remotely watching or directing workouts)."
For its part, Alabama claims it is not using Apple Watch to remotely monitor workouts or provide instruction to athletes, the report said. Instead, the devices are monitoring player health, gauging sleep patterns and potential heart spikes. Importantly, data gleaned from Apple Watch is reviewed by the school's associate athletic director of sports medicine specializing in football, and is not used by Ballou and Rhea to monitor or inform workouts, sources told The Athletic.
"The SEC is aware that Alabama provided Apple Watches to some of our student-athletes," Alabama senior associate AD for compliance Matt Self said in a statement. "We are in constant communication with the SEC discussing the appropriate manner in which to utilize these and any other resources to provide for the health and well-being of our student-athletes during this crisis."
Alabama's Apple Watch effort might induce other teams to adopt similar measures, though the SEC is unlikely to allow teams to tap into the device's full potential as a training tool as such measures are costly and therefore only available to top tier programs.