'iPhone 12 Pro' may add LiDAR sensor to triple rear camera bump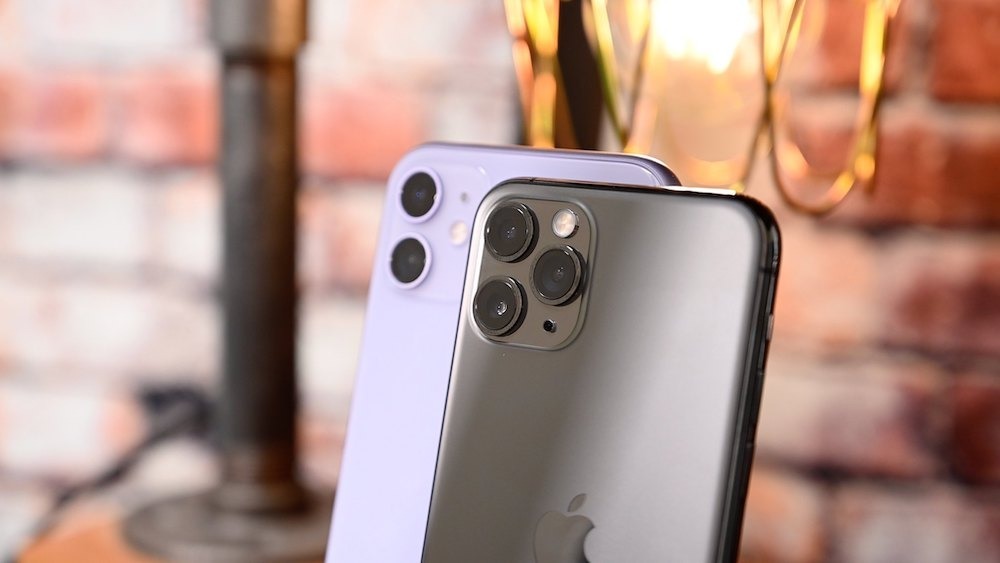 The "iPhone 12 Pro" may update the layout of its rear camera, an image leak suggests, with the addition of LiDAR to the back of the iPhone prompting a repositioning of lenses within the square camera bump.
The "iPhone 12" is anticipated to have a number of camera improvements, including a bigger sensor and the addition of some form of depth-mapping technology. If an image leak is to be believed, it is possible that Apple has decided the upcoming models will include LiDAR as part of the updated camera module.
In a tweet from @choco_bit, an image is posted showing a diagram of the rear of an iPhone, cropped to show the camera bump and the standby button. On the drawing, three of the camera lenses are normal, while a fourth is indicated to be different, something the tweet describes as LiDAR in the "iPhone 12 Pro" and "iPhone 12 Pro Max" models.
LiDAR was a major new feature of the updated iPad Pro, with a sensor providing time of fight-based depth mapping to the rear camera assembly of the tablet. The move will enable the iPad Pro to be better used for augmented reality applications and for computer vision.
One notable change in the camera bump image is an altered layout for the camera module's elements. While the current iPhone camera module uses three lenses, with two on the left-hand side of the square and one at a midway point on the right-hand side, the graphic points to the use of four large lens elements, which will put each lens within its own quadrant of the bump.
The Twitter account is claimed to be operated by a former Apple Authorized Service Partner, and has offered leaks about Apple products in the past, a history that suggests the image may be genuine. It is unclear where the image was sourced, with the most likely scenario being an image from an internal design document or service manual, though it is also plausible the information that has been leaked may differ from what Apple actually launches later this year.