Quibi launches short-form video streaming service for iPhones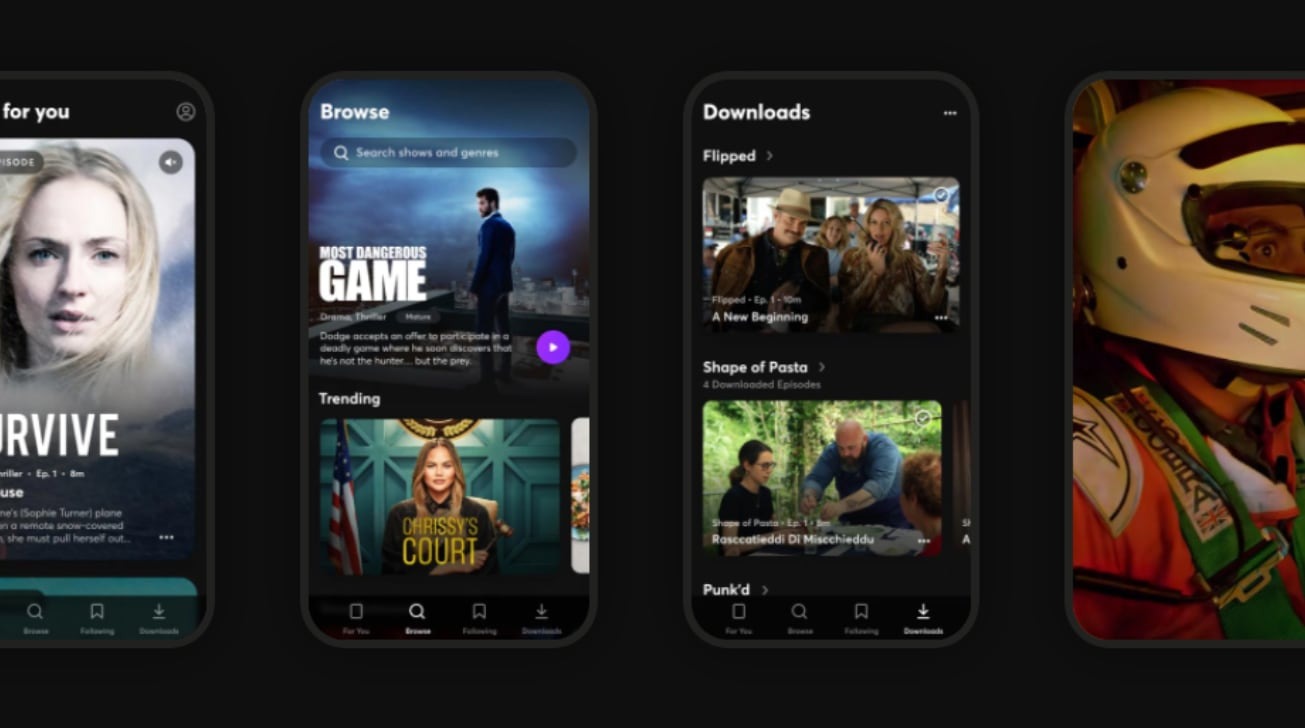 Quibi officially launched on Monday, with the mobile-oriented streaming video service offering short-form content to users in a bid to differentiate itself within a highly-crowded marketplace.
Launched in the United States on Monday, Quibi is a video streaming app for iPhone and iPad that provides exclusive content, as part of a monthly subscription. While at face value this is similar to many other streaming services available today, such as Netflix and Apple TV , Quibi aims to be different by being optimized for viewing from mobile devices.
Shows are produced for Quibi in a way that it can be viewed on an iPhone in portrait and landscape orientations. In each case, the video fills the screen regardless of orientation, zooming in and reframing what is being shown depending on how the iPhone is being held.
To further its optimization for mobile viewing, all of the shows and content offered on the service lasts 10 minutes at most, rather than offering half-hour or hour-long episodes. The reduced show length in theory makes Quibi shows more watchable for brief periods on the smaller screen, and opens up more viewing opportunities.
Quibi plans to offer close to 200 shows by the end of 2020, with around 50 shows available at the time of launch. The service has also acquired a number of major names for its programming, including Jennifer Lopez, Reese Witherspoon, and Steven Spielberg.
Among the launch shows are Liam Hemsworth's remake of the "Most Dangerous Game," a daytime court show titled "Chrissy's Court" starring Chrissy Teigen, a revival of prank show "Punk'd," the Will Arnett-fronted "Memory Hole," and makeover show "Murder House Flip."
Quibi is priced at $4.99 per month, but is currently offering a 90-day free trial for users signing up by April 30.