Apple challenges VoIP-Pal's latest patent suit, claims asserted IP is invalid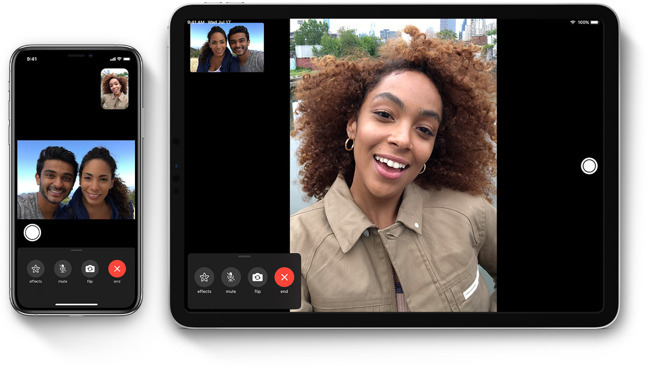 AppleInsider may earn an affiliate commission on purchases made through links on our site.
Apple on Friday countered a renewed legal pursuit from VoIP-Pal, an entity that leverages voice over IP patents against larger technology firms, saying it does not infringe on the patent-in-suit and attests the property's claim are invalid.
In a complaint lodged with the U.S. District Court for the Northern District of California, Apple seeks to obtain a declaratory judgment stating non-infringement of a call and data routing patent owned by VoIP-Pal.
On Tuesday, VoIP-Pal filed suit against Apple in the Western District of Texas, alleging infringement of U.S. Patent No. No. 10,218,606 for "Producing routing messages for voice over IP communications." The entity is leveraging the same patent against Google, Facebook and Amazon in separately filed complaints.
As stated in the patent filing and VoIP-Pal's complaint against Apple, the IP, originally assigned to VoIP specialist Digifonica, is claimed to invent a digital solution to hinderances associated with call routing and communication handling. VoIP-Pal acquired Digifonica and its patent portfolio in 2013.
The '606 patent covers automatic call routing including user-specific calling styles, support of mass global styles of dialing, and facilitation of user identifiers like usernames across disparate networks. Apple's FaceTime and iMessage are named as accused instrumentalities in the suit.
According to today's counter from Apple, however, the company's products do not infringe the patent's two asserted claims, which note limitations "routing message" and "processing the second participant identifier and the at least one first participant attribute, using the at least one processor, to produce a new second participant identifier based on at least one match between the second participant identifier and the at least one first participant attribute."
Further, Apple asks the court to invalidate the '606 patent's functional claims. Apple argues claims recited in the published IP are identical or "very similar" to already-invalidated claims asserted in two prior VoIP-Pal complaints.
VoIP-Pal previously filed six lawsuits that, collectively, cited six patents related to the current '606 patent. Two of those cases were aimed at Apple, but were dismissed after they landed in California court.
California Judge Lucy Koh, who presided over both Apple-related cases, found all six leveraged patents were invalid for claiming ineligible subject matter. On appeal, the federal circuit confirmed Koh's decision in one case and is currently deliberating the other.
Apple is looking for a similar ruling in the immediate suit, saying the '606 patent is "directed to the abstract idea of routing a communication based on characteristics of the participants." Further, the IP fails to recite an inventive concept, Apple says, as they "recite generic computer components [...] that the specification admits were not invented by VoIP-Pal and that operate in their expected manner."
Apple asks the court to assign the case to Koh and seeks a declaration of non-infringement and invalidation of the '606 patent's claims.