Review: iFrogz Airtime Vibe headphones offer active noise cancellation at a budget-friendly price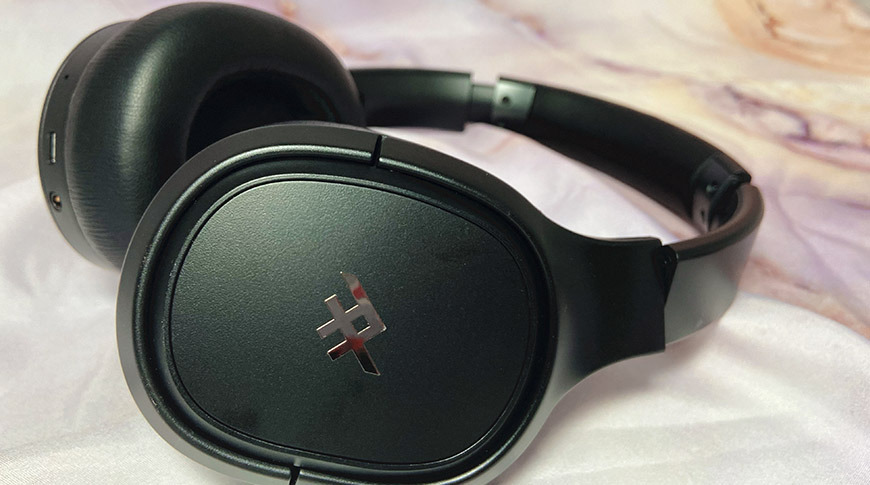 AppleInsider is supported by its audience and may earn commission as an Amazon Associate and affiliate partner on qualifying purchases. These affiliate partnerships do not influence our editorial content.
Designed with the casual user in mind, the iFrogz Airtime Vibe are a budget-friendly pair of headphones that feature active noise cancellation coupled with outstanding battery life.
Like a lot of on- and over-ear headphones these days, the iFrogz Airtime Vibe headphones feature a folding design, bending just above each of the ear cups. This allows them to fold down to a size that makes them easier to throw into a messenger bag, backpack, or duffle bag.
An attractive bag is also provided by iFrogz that can be used to store your headphones and charging cables as needed, which is always appreciated.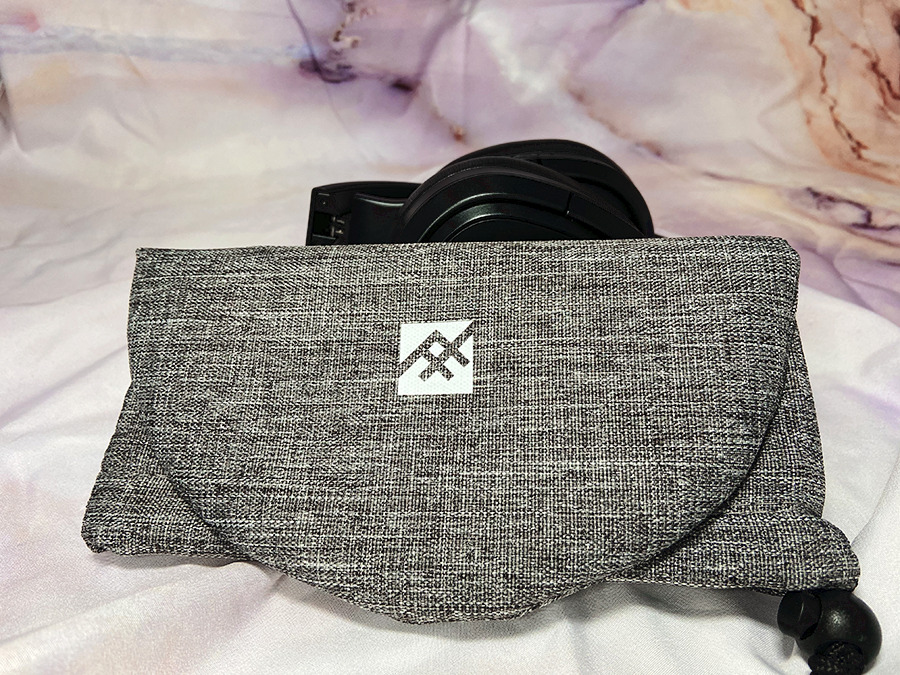 If you want to take them to the gym, they also have an IPX2 water resistance rating, which means they can stand up to sweat or light rain. This is more than enough to handle an intensive workout.
Sound quality & performance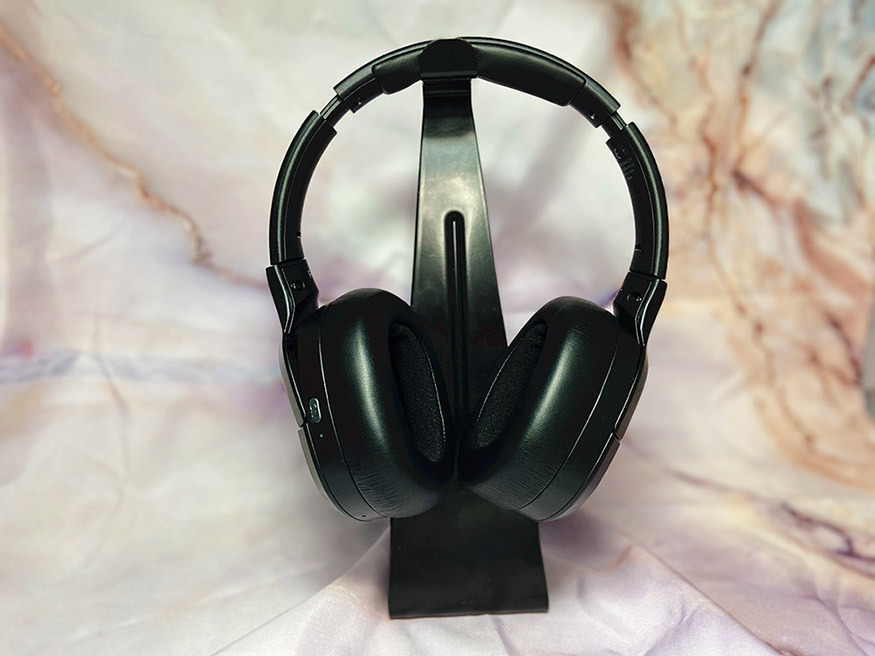 We weren't blown away by the sound quality of these headphones, but they certainly aren't terrible. They have an excellent mid-range, but the higher-end can get distorted at louder volumes, and the bass is decent, though nothing to write home about.
Most importantly, the headphones felt balanced enough to listen to a wide range of audio.
The active noise cancellation works well, though it doesn't outdo something like a pair of Beats Studio 3 headphones. We found the Airtime Vibes perfect for canceling out annoying ambient noises, such as ticking clocks, gentle background murmurs, and ventilation systems.
Like most ANC-headphones, you'll still hear loud or irregular noises, like talking or doors slamming.
The on-ear controls can be a little fiddly to find at first. It took us a while to learn which button did what, as they are identical in shape and feel. However, the inclusion of on-ear controls means that you can leave your phone in your bag or pocket and still cruise through your favorite playlists and podcasts.
The built-in mic is average in quality, and what we've come to expect from a pair of headphones in this price range. It's entirely sufficient for taking phone calls on the go, but we wouldn't use it to record a podcast.
We had no issues when connecting these headphones to either our MacBook Pro or our iPhone via Bluetooth.
Comfort
As always, we'd be remiss if we didn't talk about comfort. The ear cups on the Airtime Vibe are nice and plush, and the large size means they don't create any pressure hot-spots as smaller, on-ear headphones can.
The headband doesn't feature much padding, which means the headphones can cause a bit of soreness if worn for an extended period, but they're decently comfortable overall.
For some people, headphones that utilize active noise cancellation can cause ear pain. If you've had problems with ANC-headphones in the past, you can likely pass on this pair.
Battery life
At a moderate volume with noise-cancellation mode off, we were able to get about 28 hours of playtime out of the headphones before they needed to be recharged, which makes them perfect for commuting or office work. Kicking on the active noise cancellation will reduce the battery life significantly — to about 20 hours at a reasonable volume — but we don't imagine most people will leave that feature on 100% of the time.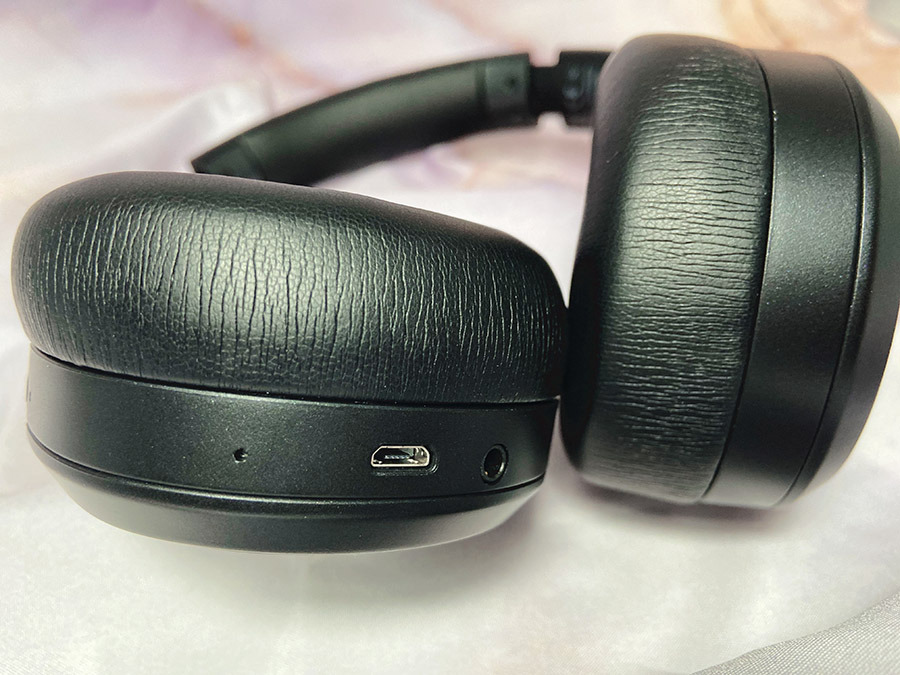 The biggest disappointment comes in the fact that the headphones still require fiddly micro-USB cables to charge, rather than the more convenient and more readily available USB-C. If you're like us, you may want to make sure that you keep your charging cable in your included storage bag, as not to lose it.
Overall
The Airtime Vibe headphones are a solid contender into the under $100 headphone bracket. While they're not going to give you the listening experience of something like a Sennheiser or Bose, they're an excellent pair of headphones for those who aren't looking to break the bank for active noise cancellation.
Where to buy
Rating: 4 out of 5 stars
Pros
Active noise cancellation at a decent price
Comfortable enough for long-wear
Foldable design
25-30 hour battery life
Cons
Mild sound distortion at higher volumes
Can cause ear pain in those sensitive to active noise cancellation