Plugable launches Thunderbolt 3 and USB-C Dual Display Docking Station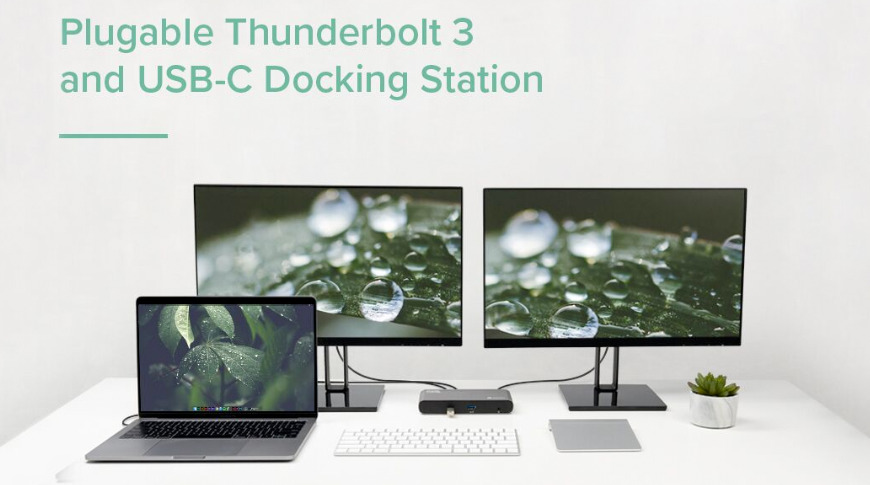 Perfect for professionals who need extra screen space and designed to work with a wide range of devices, Plugable's new Dual Display docking station is capable of supporting two displays over both USB-C and Thunderbolt 3 interfaces.
When used with a USB 3.2 Type C host device, the dock will still be able to support two monitors, though at a reduced maximum resolution — 1080p at 60Hz.
The dock also includes a wired gigabit Ethernet connection, which uses an integrated 1Gbps i210 Intel network adapter with 10Gbps peer-to-peer networking capabilities when directly connected to a second Thunderbolt 3-enabled system. There are also five additional USB ports — one 10Gbps 3.2 Gen 2 USB-A in front supporting BC 1.2 charging, two 10Gbps 3.2 Gen 2 USB-C ports, and two 5Gbps 3.0 USB-A ports in back.
Lastly, it also includes a combined analog audio input/output jack for connecting headphones and microphones as well.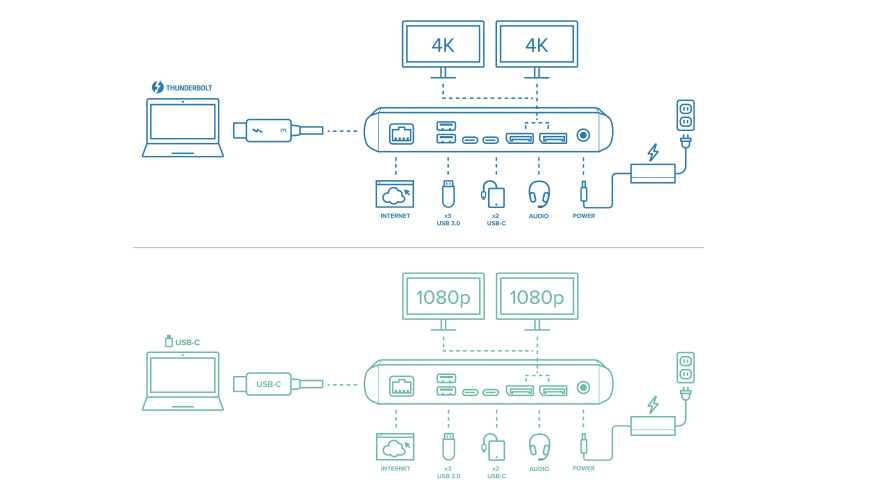 This dock features full Thunderbolt 3 compatibility with late 2016, Mid 2017, 2018, 2019 MacBook Pros, 2018 MacBook Air, 2018 Mac Mini, and Mid-2017, 2018, 2019 iMacs.
In order to use the dock, you'll need to be running macOS High Sierra 10.13 or later and have an available Thunderbolt 3 port. There is some limited support for Macs that run macOS Sierra 10.12 — specifically the 2015 12-inch MacBook — via a USB-C port.
Because this dock provides 60W of power, any MacBook Pro that utilizes an 87W charger will still be able to make use of it, but will receive charging at a slower rate. Charging may stop under heavy CPU and GPU load, but will return to charging once the load decreases.
Additionally, the manufacturers do not suggest that anyone who owns a Core i9 MacBook Pro use this — or any other — 60W dock.