Apple retail chief expects more stores to reopen in May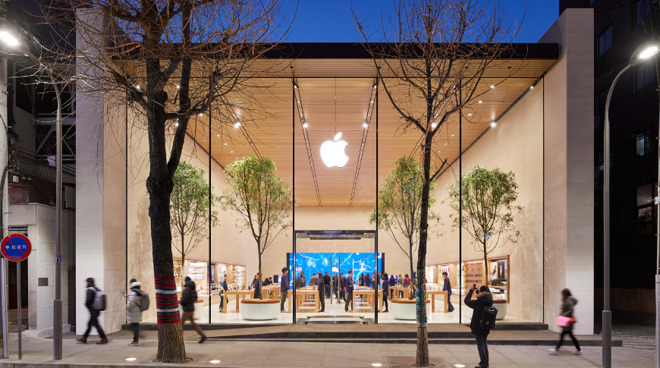 Apple in an internal video to employees on Monday outlined upcoming plans for its retail stores, saying that May will likely see the reopening of "many more" brick-and-mortar locations that are currently closed due to COVID-19.
Deirdre O'Brien, Apple's VP of retail and people, announced the company's intent in a weekly video update to employees, reports Bloomberg.
According to workers, O'Brien did not disclose specifics, saying only that "we are continuing to analyze this health situation in every location, and I do expect we will reopen up many more stores in May."
Which Apple Stores are slated to reopen next month is unknown, though a number of regions in the U.S., Europe and Asia are loosening restrictions as the coronavirus curve flattens in those areas. O'Brien previously told staffers that some U.S. locations might restart operations in early May.
Some retail employees have slowly returned to work over the past couple of weeks by participating in online training and meetings, the report said. Previously, Apple's retail workforce was largely dormant, though certain staff, like Geniuses, have been offering customer support services from home.
The updated store reopening timeline comes a month after O'Brien told workers Apple was working to bring Apple Stores back online in the first half of April.
So far, Apple has been successful in opening just one store, the Garosugil outlet in South Korea, albeit with limited accommodations. Along with reduced hours, Apple Garosugil is concentrating efforts on service and order pickups. Customers can visit the store to shop for products, but are required to undergo temperature screening prior to entry.
Apple shuttered all retail stores outside of China in mid-March to help stop the spread of the virus. Outlets in China began to reopen in February as the country regained some control of the outbreak, will all 42 Chinese locations returning to operating status under limited hours in March.