Apple to pay $18M to settle dispute over FaceTime fiasco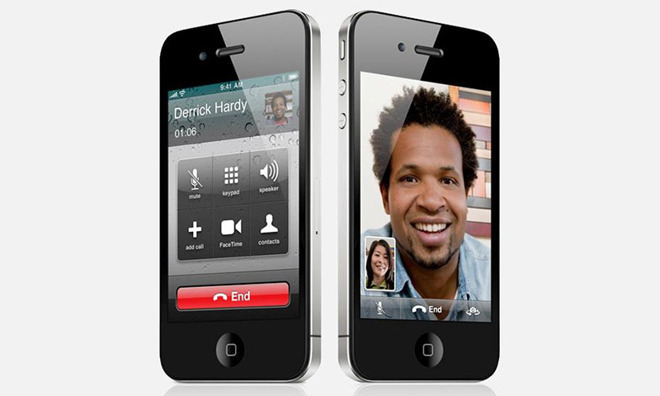 Apple this week agreed to settlement terms in a class action lawsuit alleging the company intentionally "broke" FaceTime on older iPhones, with class members due to receive a paltry $3 each for their woes.
Revealed in a court filing on Monday, Apple has agreed to dole out $18 million to claimants who argued the company effectively disabled FaceTime on their iPhone 4 and 4s devices as a cost saving measure in 2014.
The settlement creates an $18 million common fund that covers nearly 30% of the total average damages estimated by Dr. Justine S. Hastings, Ph.D., an expert plaintiffs called on to measure hardware valuation. Lawyers representing the class estimate members will receive a $3 for each claimed device, though that sum could increase if other claimants fail to cash their checks.
The suit's two class representatives, Christina Grace and Ken Potter, stand to gain up to $7,500 each as an incentive award for their participation in the case.
Class counsel is eligible to receive 30% of the common fund, or $5.4 million, in attorneys' fees and $1.1 million in reimbursement for expenses. Lawyers for plaintiffs estimate expenses at $8,398,910.
Apple's agreed settlement arrives more than three years after complainants filed suit against the company for allegedly implementing a cost-saving measure that "broke" FaceTime on older handsets like the iPhone 4 series.
FaceTime launched in 2010 as a first-party videoconferencing technology for iPhone. At the time, Apple used two transfer methods to shuttle audio and video data between participating handsets, the first being a peer-to-peer direct connection and a second "relay method" that relied on third-party servers. Relayed FaceTime calls were routed through third-party services run by Akamai and were therefore more costly than in-house peer-to-peer techniques.
Apple was content with the setup until 2012, when the company's peer-to-peer tech was found to infringe on patents owned by VirentX. The court ruling forced Apple to discontinue use of its direct connectivity protocols and route all FaceTime calls through third-party relay servers. With the service gaining popularity, these rich data connections began to cost the company millions of dollars.
To sidestep server costs, Apple developed a new peer-to-peer protocol that was introduced with iOS 7 in 2013. At the time, a portion of iPhone 4 and 4s owners were unwilling to upgrade from iOS 6 on reports that the newer operating system caused problems with legacy devices.
Plaintiffs in the case allege Apple implemented a "FaceTime Break" in a bid to force users to iOS 7. Apple blamed the compatibility issue on a bug, the suit claimed, citing correspondence between two software engineers.
"Hey, guys. I'm looking at the Akamai contract for next year. I understand we did something in April around iOS 6 to reduce relay utilization," an Apple engineering manager said in an email chain, according to the filing. Another engineer said, "It was a big user of relay bandwidth. We broke iOS 6, and the only way to get FaceTime working again is to upgrade to iOS 7."
Without iOS 7, iPhone 4 and 4s owners were unable to use FaceTime as intended.
Apple fought the case until January, when the company agreed to settle. Monday's filing details terms of the agreement.
Though Apple decided to settle in California, the company found more success in a nearly identical case in Florida that was dismissed in April.