What to expect from Apple's Q2 2020 earnings report on April 30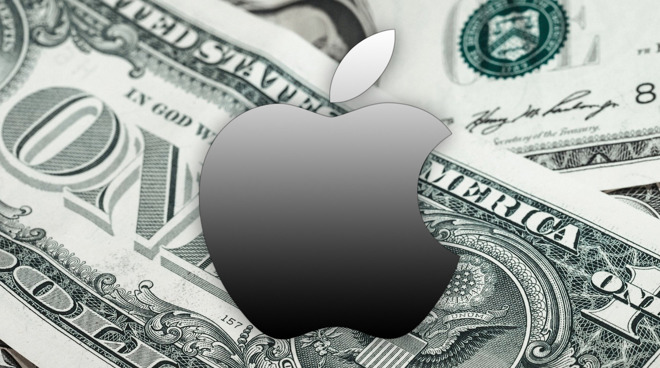 AppleInsider may earn an affiliate commission on purchases made through links on our site.
Apple will be announcing its financial results for the second quarter of 2020 on Thursday, but the ongoing COVID-19 pandemic is likely to result in considerably weaker results than usual. Here are what some analysts monitoring Apple and the coronavirus situation expect to hear during the filing and conference call.
The results are, by all standards, expected to be completely different to the typical quarterly announcements. Usually it would be a case of looking at Apple's forecast from the previous quarter and determining how close Apple will be to meeting those predictions, but the entire quarter was affected by the coronavirus pandemic, a virus that has made massive impacts across most of Apple's product ranges, as well as sales.
Officially, Apple advised in its record-setting January financial results a forecast of revenue of between $63 billion and $67 billion, with a gross margin between 38% and 39%, and operating expenses between $9.6 billion and $9.7 billion. Less than a month later, Apple revised its quarterly guidance downward, with the expectation of missing its forecast due to the extended Chinese New Year, constrained supply chains, and a reduced demand for products in China.
The revenue miss guidance was a further concession by Apple to the effects of the coronavirus, as it had previously given a wider than normal forecast range to take the virus into account. Apple did not provide revised figures in its newer guidance.
While it may be seemingly unfair to compare Q2 2020 with Q2 2019, Apple's poor performance one year ago of $58 billion in revenue does at least offer the small hope that Apple could still have flat year-on-year revenue. At the very least, the low Q1 2019 results means any drop in revenue is lessened when compared on a year-on-year basis.
During the quarter, Apple released new models of the iPad Pro, as well as a refreshed MacBook Air and the Magic Keyboard for iPad Pro. However, as they surfaced late in the quarter, it is highly unlikely that the product launches will make any meaningful impact on Apple's revenue.
For analysts, the overall dour quarter punctuated by store closures, supply chain issues, and major activity on the stock price, forces a change in question. It is no longer how well Apple will do in the quarter, rather how well can Apple withstand extremely challenging and highly unusual trading conditions, and how it may affect future quarters.
Some industry observers offered suggestions the impact would only be short term for Apple shortly after its February guidance warning. However, as the world has seen, a lot can change in two months.
AppleInsider will offer full coverage of the earnings call on Thursday, April 30, starting at 1:30p.m.Pacific, 4:30p.m. Eastern.
What analyst think about Apple's second fiscal quarter earnings
Analyst predictions are scatter-shot, with some reluctant to make hard proclamations on Apple's earnings, given the worldwide economic condition. AppleInsider will add to this, as our questions are answered.
Thomson Reuters
Instead of using an in-house team of analysts for a forecast, Thomson Reuters takes forecasts from multiple analysts and firms and creates an average. In theory, the use of a group of responses allows for a response that is closer to Wall Street's expectations, with the average evening out the effect of outlier observations.
Based on the opinions of 25 analysts, Apple is expected to announce revenues of $54.6 billion, with a range going from a low of $45.58 billion to a high of $60.72 billion. The earnings per share, based on 29 estimates, is touted to be around $2.27, with a range of $1.73 to $2.73.
J.P. Morgan
A note from J.P. Morgan published on Monday estimates total revenue of $52.1 billion, with iPhone at $23.9 billion, iPad at $4.1 billion, Mac at $4.6 billion, Services at 13.6 billion, and Wearables, Home and Accessories at $5.9 billion. The gross margin is reckoned to rest at 38.4%, with a Services gross margin of 63.5%, and an earnings per share of $2.09.
It reckons investor positioning in companies with a "strong quality of earnings," expectations for macro recovery led by a "strong 5G-led iPhone volume cycle in 2021" and greater investor confidence in Services has helped the Apple share price outperform others in the S&P 500. Though investors are primes for weak results and Q3 guidance, J.P. Morgan believes "the magnitude of the short-term dislocation may not be fully priced in yet," in part due to the suspicion Apple may "side step its usual practice of giving specific guidance for the next quarter."
As of Monday, J.P.Morgan rates Apple as "Overweight" with a price target of $335.
Cowen
Cowen's forecast has Apple offering results "largely in line with 'consensus,' but expect no June quarter guidance." The challenge of forecasting demand across multiple geographies during the COVID-19 pandemic may inform Apple's decision to leave off the third quarter guidance altogether, the firm proposes.
For the quarter itself, total revenue is tipped to reach $55.4 billion, with iPhone revenue at $25 billion, Service revenue at $12.5 billion, and an EPS of $2.29. Services should "remain resilient in today's work-from-home environment, thereby demonstrating the durability of AAPL's model," the firm believes, with investors of datacenter and PC firms anticipated to shift sentiment towards smartphones in the second half of 2020, in anticipation of a "solid 5G story for Apple" in 2021.
Cowen has issued an "Outperform" rating for Apple's shares, with a price target of $335.
Bernstein
For the second quarter, Bernstein forecasts revenues of $57.9 billion and an EPS of $2.57, above the Wall Street consensus. However, the estimate is offered with a "low conviction" due to the "uncertainty over the magnitude of" iPhone decline, as well as Services headwinds such as advertising and licensing facing the arm.
Apple is "now facing the second recession of the iPhone era. Everyone knows that fiscal Q2 results will not be good," Bernstein analyst Toni Sacconaghi Jr. starkly advises. This is in part due to an estimated slump in demand for smartphones in China by between 50 to 60 percent year-on-year in the quarter, with the rest of the world enduring a similar slump from March to June, though supply constraints for the quarter may have dwarfed those of demand for the period.
Like other analyst firms Bernstein are also doubtful about whether Apple will issue third-quarter guidance at all. It rates Apple as "Market Perform" with a $285 price target.
Loop Capital
For the quarter, Loop Capital believes Apple will bring in $54.8 billion in revenue, though while it is in line with the Street the firm believes the consensus estimates "still look stale and optimistic on the March quarter." Anticipating investors will focus on the second-half potential, Loop Capital thinks revenue and EPS forecasts for the year will be reset lower at some point. "This likely occurs with the March earnings report."
In the period, sales of iPhones are tipped to reach 37 million units, down from an earlier estimate of 41 million. Gross margins are likely to feel pressure from lower revenues in areas like iPhone and Apple Care, with other areas taking up the slack alongside reduced fixed-cost absorption.
Loop Capital rates Apple as "Hold," and recently cut the target price from $320 to $280.
Merrill Lynch
Merrill Lynch has raised their 12-month price target from $300 to $310 ahead of Thursday's earnings call, but analyst Wamsi Mohan still expects Apple to report below-consensus results for the March quarter and guidance for the June quarter.
Like other analysts, Mohan said that Apple's June guidance will feature a much broader range than is usual, and could be absent entirely. The firm is expecting a guide of $42 to 47 billion, with a estimate of 32 million iPhone units sold.
Evercore
Evercore analyst Amit Daryanani still thinks thats Apple is better-positioned than most tech companies to experience a "rapid recovery in a post COVID world." The firm forecasts double-digit revenue declines over the next two quarters, but June could be flat to up on a quarter-over-quarter basis.
Interestingly, Daryanani views demand as "pushed out" instead of canceled, and that a number of Apple businesses could still be an upside for investors. That includes wearables, services and gross margins.
As far as rumors of a potential fall iPhone delay, Evercore expects it to be "weeks" and not "months," if there is a delay at all. The firm is maintaining it Outperform rating and $325 price target.
Loup Ventures
Gene Munster of Loup Ventures believes that the coronavirus has "amplified" Apple's position as a strong leader in the technology industry. He added that Apple entered the pandemic strongly, and its products are "even more a foundation of our lives compared to last year."
The analyst expects Apple's guidance to be atypical, with a much broader revenue range of about 15% (compared to the usual 6%).
That's if Apple guides for the June quarter at all, Munster added. Loup Ventures is expecting that Apple's June quarter will be significantly lower than March for revenue and earnings, with revenue expectations sitting at $46 billion. It could be viewed as a "aberration" before a much-improved September quarter.
Credit Suisse
Credit Suisse analyst Matthew Cabral is maintaining the bank's neutral rating and $260 price target for Apple, forecasting a sharp decline in iPhone sales and further softening of demand throughout the second quarter of 2020.
The investment bank is also forecasting continued wearables growth, stable services trend, a decline in Mac sales, and an uptick in iPad results due to remote learning. Revenue expectations for iPhone are set at $26.5 billion, a 14.6% year-over-year decline for the quarter.