Apple iPhone shipments see steep decline in Q1, analysts estimate [u]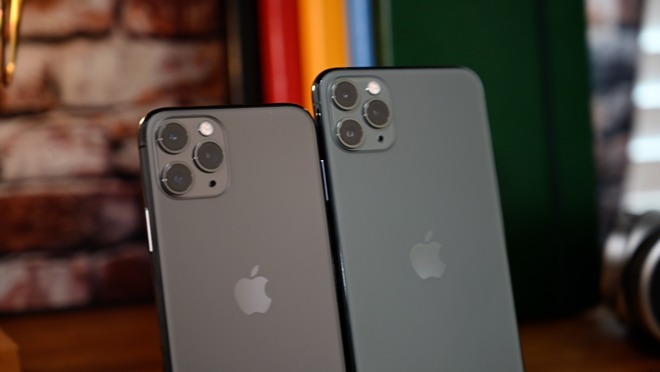 While Apple managed to exceed Wall Street expectations to post an all-time quarterly earnings record for the first calendar quarter of 2020, a period heavily impacted by the COVID-19 pandemic, sales of its most important product, iPhone, slumped.
According to newly released estimates from Omdia and Strategy Analytics, iPhone sales contracted over quarter one as the wider smartphone market suffered the effects of the coronavirus outbreak.
Statistics compiled by Omdia's Smartphone Intelligence Service pegged iPhone shipments at 38.5 million units for the quarter, down 12% year-over-year and 45% sequentially. With an estimated 14% marketshare, the performance landed Apple in third place behind Samsung and Huawei.
Samsung shipped 58.9 million smartphones to take 21% of the market, down 17% from 71 million shipments and a 22% marketshare in the year ago quarter. Huawei maintained its 22% share of the market despite a 17.1% dip in quarterly shipments. The company shipped 49 million units in the first quarter.
Following Apple in fourth place was Xiaomi with 25.3 million units shipped and a 9% marketshare, down 8.2% year-over-year. Oppo, Vivo and Realme followed with 20.4 million, 19.5 million and 6.1 million shipments, respectively.
OMDIA's figures are slightly more conservative than estimates from Strategy Analytics, which put iPhone shipments at 39.2 million units and Apple's marketshare at 14.3% for the quarter. That number is down 9% from the research firm's estimates of 43.1 million shipments in the first quarter of 2019.
Samsung took the top spot with 58.2 million units shipped for a 21.2% slice of the pie, down 19% year-over-year, according to Strategy Analytics. Second place Huawei was down 18% with 48.5 million units shipped and a 17.6% share of the market.
Xiaomi and Oppo followed Apple with 27.5 million and 22.6 million smartphones shipped, respectively.
Overall, Omdia saw smartphone shipments contract 16.8% during the quarter, while Strategy Analytics estimates 17% negative growth over the same period.
Though Apple no longer breaks out unit sales in its quarterly reports, the company on Thursday noted a marked decline in iPhone revenue for its second fiscal quarter of 2020. Sales generated by the handset hit $28.96 billion in the quarter, down from $31 billion in 2019. Despite the drop-off, the company managed to eke out its best second fiscal quarter ever with $11.3 billion in profit on revenues of $58.3 billion. The Wall Street beat was largely thanks to Apple's services and wearables segments, both of which remarkably continued to grow during the difficult three-month period.
Update: IDC has also released estimates for the first quarter of 2020, finding Apple shipped 36.7 million iPhones to take 13.3% of the market, down 0.4% from last year. The smartphone industry as a whole contracted 11.7% year-over-year, with the biggest losses coming from the top-two vendors, Samsung and Huawei.