Apple's services and wearables gamble pays off in difficult quarter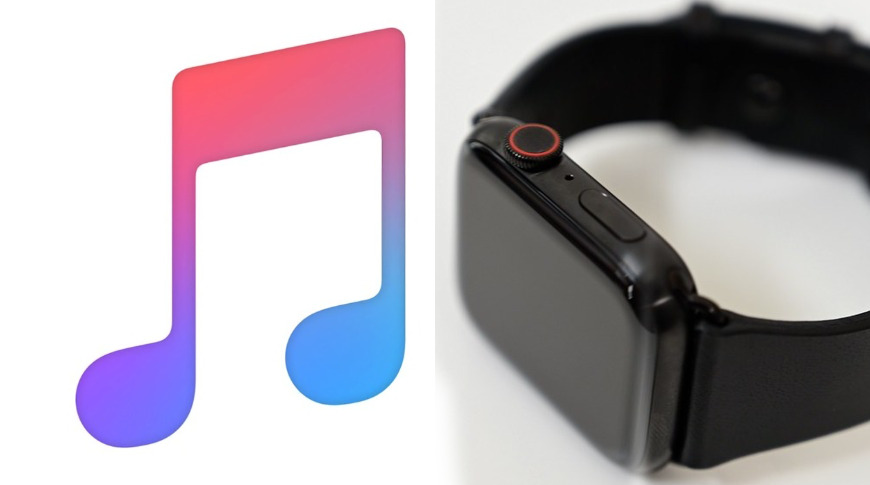 While the coronavirus has affected Apple's earnings, its overall second quarter results are better than predicted because of the company's increasing reliance on wearables and services.
During its legally required second quarter financial earnings call, Apple announced better than expected results across most areas, but especially in its newest businesses. Wearables achieved a quarterly record, while services reached an all-time high of $13.3 billion.
"Our long-running investment in our services strategy is succeeding," said Tim Cook. "This business is growing and is a reflection of our enduring, large and growing install base. We expect to meet our longstanding goal of doubling our fiscal 2016 services revenue in 2020."
Apple's Wearables, Home and Accessories net sales were $6.3 billion, a quarterly record that compares to $5.13 billion for the same quarter in 2019. Services's record high of $13.4 billion comes after last year's $11.5 billion for the quarter.
Apple CFO Luca Maestri said that Apple Watch was now the equivalent of a Fortune 140 company, and that there were strong results across all services.
"[We saw] all-time revenue records in the App Store, Apple Music, video, cloud services, and our App Store search ad business. And we also set a March quarter record for Apple Care. Our new services, Apple TV+, Apple Arcade, Apple News+, and Apple Card continue to add users, content and features while contributing to our overall services growth," he said.
"App Store revenue grew by strong double-digits, thanks to robust customer demand both for in-app purchases and subscriptions," he continued. "Our third-party subscription business grew across multiple categories and increased over 30% year over year, reaching a new all-time high."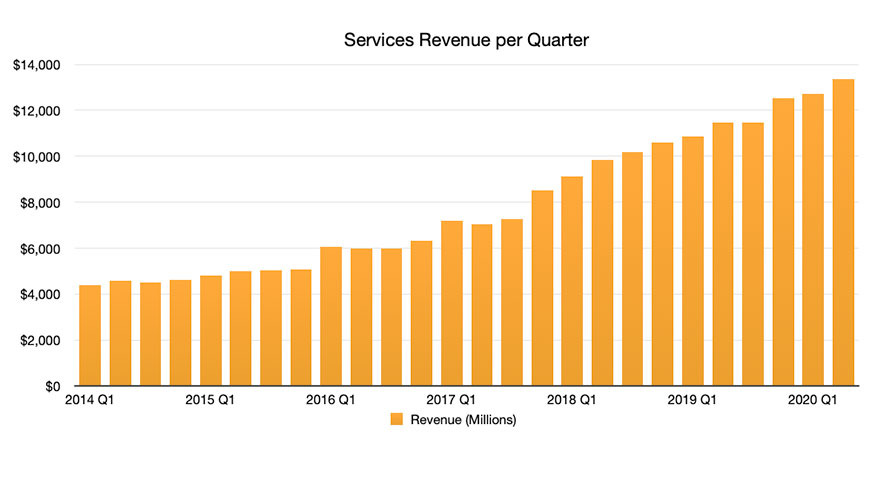 "Our first-party subscription services also continue to perform very well. Apple Music and cloud services both set all-time revenue records, and Apple Care set a March record," added Maestri. "Paid subscriptions for all three of these services were up strong double digits."
"Customer engagement in our ecosystem continues to grow strongly," he continued, "with the number of both transacting and paid accounts on our digital content stores reached an all-time high in the March quarter. In particular, the number of paid accounts increased double-digits in all of our geographic segments."
The company has been transitioning away from its dependence on iPhones, iPads, and Macs, chiefly since the Apple Watch launched in 2015, and the AirPods, which first came out in 2016.