Notes of interest from Apple's second quarter 2020 earnings report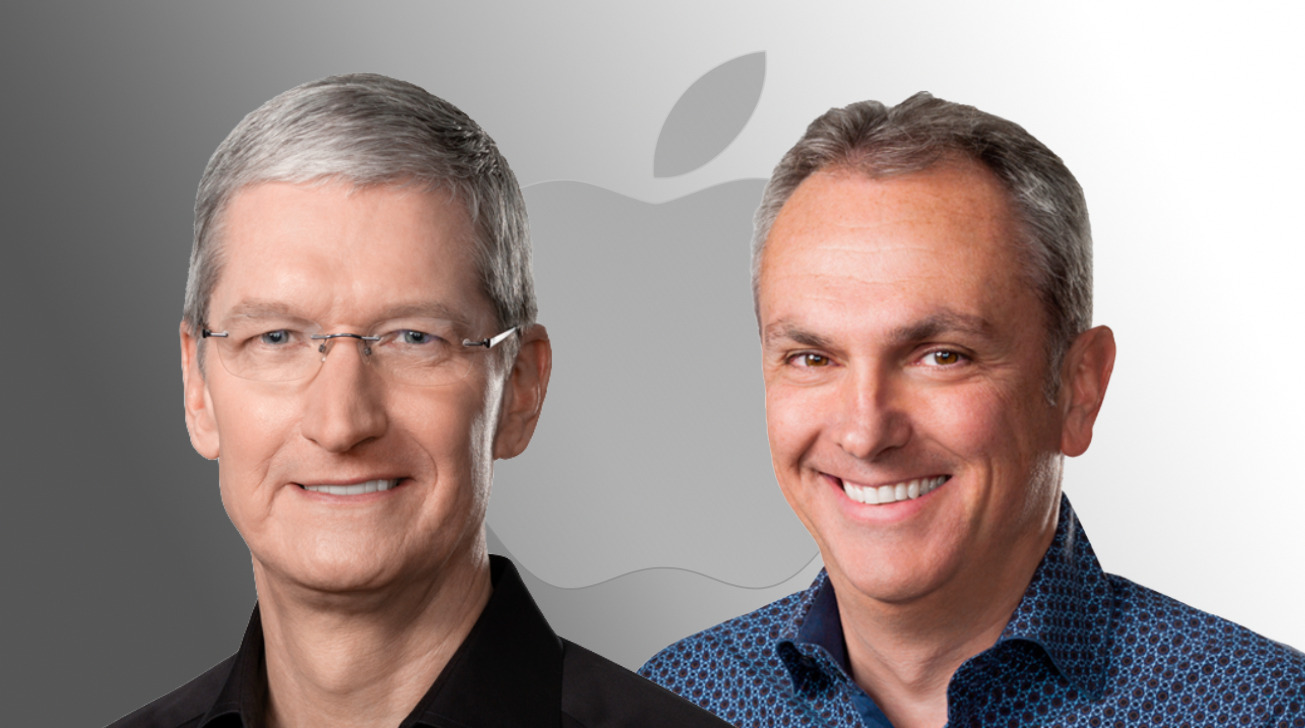 Following the publication of its second fiscal quarter of 2020 results, Apple provided additional detail surrounding the particulars of the report during an hour-long conference call.
Apple's second fiscal quarter of 2020 earnings
Apple posted quarterly revenue of $58.3 billion, an increase of 1% from the year-ago quarter. The company also posted and quarterly earnings per diluted share of $2.55, up 4 percent.
"Despite COVID-19's unprecedented global impact, we're proud to report that Apple grew for the quarter, driven by an all-time record in Services and a quarterly record for Wearables," said Apple CEO Tim Cook. "In this difficult environment, our users are depending on Apple products in renewed ways to stay connected, informed, creative, and productive. We feel motivated and inspired to not only keep meeting these needs in innovative ways, but to continue giving back to support the global response, from the tens of millions of face masks and custom-built face shields we've sent to medical professionals around the world, to the millions we've donated to organizations like Global Citizen and America's Food Fund."
Apple hardware sales decreased from $46.6 billion in the year-ago quarter to $45.0 billion in the second fiscal quarter of 2020. However, services revenue increased to $13.3 billion, versus $11.5 billion a year ago.
Sales in the Americas were relatively flat in the quarter, with Apple generating $25.5 billion versus $25.6 billion in the year-ago quarter. China sales were down $800 million, and European sales were up to $14.3 billion versus $13.1 billion a year ago.
Apple also increased the cash dividend to $0.82 per share, an increase of 6%. Furthermore, the company has authorized an increase of $50 billion to the existing share repurchase program.
Participating in Thursday's call will be Apple Chief Executive Tim Cook and Chief Financial Officer Luca Maestri.
Highlights from the earnings report, and the conference call
These numbers are roughly equivalent to the second quarter of Apple's 2018 fiscal year - MW
Wall Street was expecting closer to $54 billion
Apple has not issued guidance for the third fiscal quarter
At market close, Apple stock was worth $293.80 per share. It has since fallen to $289.33 per share as of 4:55 P.M. Eastern Time.
Apple's wearables and services were leaders, with wearables climbing over $1 billion from the year-ago quarter
Percentages for regions: Americas -0.5%, Europe +9.5%, Greater China -7.5%, Japan -5.9%, rest of Asia-Pacific +7.5%
Results look much like a normal cyclical quarter following a "S" iPhone release. - WH
Call begins, 5:02 P.M. Eastern Time
Tim Cook - Quarterly revenue record for Apple Retail
Apple's worldwide network of logistics and assembly sourced 30 million protective masks
7.5 million Apple-designed face shields distributed so far, 1 million more delivered every week
Apple News: 125 million monthly users
FaceTime & Messages had record traffic in the quarter
COVID-19 app 2 million installs, 3 million unique visits to COVID-19 website
Normal compensation to retail continues
Temporary supply restraints in February, production at "typical levels" at the end of March
In the process of delivering "major orders" of iPads including tens of thousands to Ontario, 100,000 to Los Angeles, 50,000 to NYC
Final Cut Pro and Logic usage at "record levels" after 90-day free offer
Tim Cook: "I don't think I can recall a quarter in which I have been prouder of what we do or how we do it"
First five weeks of quarter indicated a record second quarter at high-end of expectations
Second five weeks of the quarter: Demand and production in China forced revenue predictions, still in-line with expectations
Last three weeks: Retail and channel closure forced downward pressure on demand
Last three weeks pattern and uncertainty means no revenue guidance for the next quarter
Cook expects to meet goal of doubling of 2016 services revenue by 2020
Luca Maestri: iPhone channel inventory reduced more than a year ago, indicating higher demand
All-time records in several Services categories
Services gross margin: 65.4%
iPhone supply and demand both impacted at some point during the quarter
"Slight elongation" in iPhone replacement cycle, active install base of iPhones is at an all-time high
All-time revenue records in App Store, Apple Music, Cloud Services, App Store Search Ad businesses
Third-party subscriptions grew over 40% year-over-year, all-time high
515 million paid subscriptions across all services, up 125 million versus a year ago
Wearables the size of a Fortune 140 company by itself
75% of Apple Watch purchasers in the quarter new to the product
Half of Mac and iPad purchasers new to the product
All-time high Mac and iPad user base
Bank of America purchasing "tens of thousands" of iOS devices for its workforce
Liquidity is not a problem for Apple
$22 billion returned to shareholders with $18.5 billion of that in buybacks
FOREX will negatively impact revenue by $1.5 billion YOY
"Typical" supply chain position
iPhone and wearables expected to worsen in June versus March
iPad and Mac expected to improve year-over-year
Acceleration of Services expected to continue
Gross margin will be impacted because of assorted coronavirusheadwinds
Capital allocation philosophy unchanged
Maintaining net cash-neutral position over time
$40 billion remains in current share repurchase plan
Apple stock at $288.75 as of 5:30 P.M. Eastern Time
Question and answer time!
Shannon Cross - Cross research: asks about specific aspects of the coronavirus impacts
Tim Cook basically reiterates his previous remarks about the three phases of the quarter
Improvement in demand in China in March, with further improvement in April as compared to March
Sharp decline in demand in the rest of the world in the last three quarters in March, second half of April has an uptick across the board
Attributed to consumer behavior during lock-in, new products, stimulus, and getting devices lined up to work at home more
Wamsi Mohan - Bank of America: Given unprecedented times, how should we expect product development to proceed
Tim Cook: iPhone SE, MacBook Air shipped while company was under duress. "New products are our lifeblood"
Fancy way to say "we don't comment on unannounced products" - MW
Q: Consider use of balance sheet to further aid customers, or other steps like bundling Services?
Cook: "Focused on the affordability point," points to trade-ins and Apple Card purchase plan
Katy Huberty - Morgan Stanley: Where do you see structural changes on the back of this health crisis in regards to revenue streams?
Cook suspects remote learning trend will accelerate, working remotely will as well in some jobs
Apple has significant solutions and products in this, and health
Cook in regards to health: "You can bet that we're looking at other areas"
Q: $50 billion share repurchase, lower than last few years. Context?
Maestri: No real change in buyback strategy or philosophy.
Nothing has changed in regards to mergers and acquisitions. "We purchase companies on a very regular basis"
Amit Daryanani - Evercore: Wants more information on inventory levels of the iPhone going forward
Cook: Reduction in the quarter was more than the reduction in the previous year. Not unusual reduction, though.
Channel inventory generally raised in second half of calendar year. Cook is not expecting any big pattern changes.
Q: Does Apple need to diversify production locations?
Cook: Supply chain is global, products made everywhere. Focus on that, rather than one element of the manufacturing process
Quick recovery of the supply chain "demonstrates that it's durable and resilient"
Jeriel Ong - Deutsche Bank: Will Services be materially impacted by coronavirus and other macro changes?
Maestri: Expect digital services to perform at the same level of performance & growth as during the previous quarter
Maestri: June quarter will see impacts to AppleCare (repairs & warranty specifically, because of store closures
Maestri: Uncertainty will also impact Advertising business on App Store, Apple News, and third-party agreements
Q: Any shift in products noted because of coronavirus impacts?
Cook: Strong customer response to iPhone SE, but primarily coming from wanting a smaller form factor or from Android
Cook: iPad Pro launched in midst, reception "incredibly good" so no apparent shifts to lower configurations at this point
Samik Chatterjee - J.P. Morgan : China increases & recoveries are driven by what?
Cook: Strong iPad, wearables, Services in China
Cook: March, stores reopened and recovery began and continues into April
Cook: Store foot traffic not yet back to pre-lockdown in China, more move to online
Cook: Not yet clear if this is a permanent shift
Q: Given iPhone SE price point, any expected demand shifts geographically?
Cook: Plays in every region, would expect to see it doing even better where median incomes are less
Cook: Expect some switching from Android to iOS
Cook: iPhone SE is the engine of the top phones in an very affordable package, faster than the fastest Android phones
Chris Casons - Raymond James : What was behind the iPhone SE return and strategy?
Cook: "Always been about delivering the best product at a good price, that fundamental strategy has not changed at all"
Cook: Don't read anything more into that
Q: What do you expect for commodity pricing changes?
Cook: Displays, DRAM declined in the last quarter with an increase in NAND.
DRAM, NAND expected to stay static, display expected to decline in the next quarter