iPhone SE review, iMessage editing, iOS 13.5 beta, and more on the AppleInsider Podcast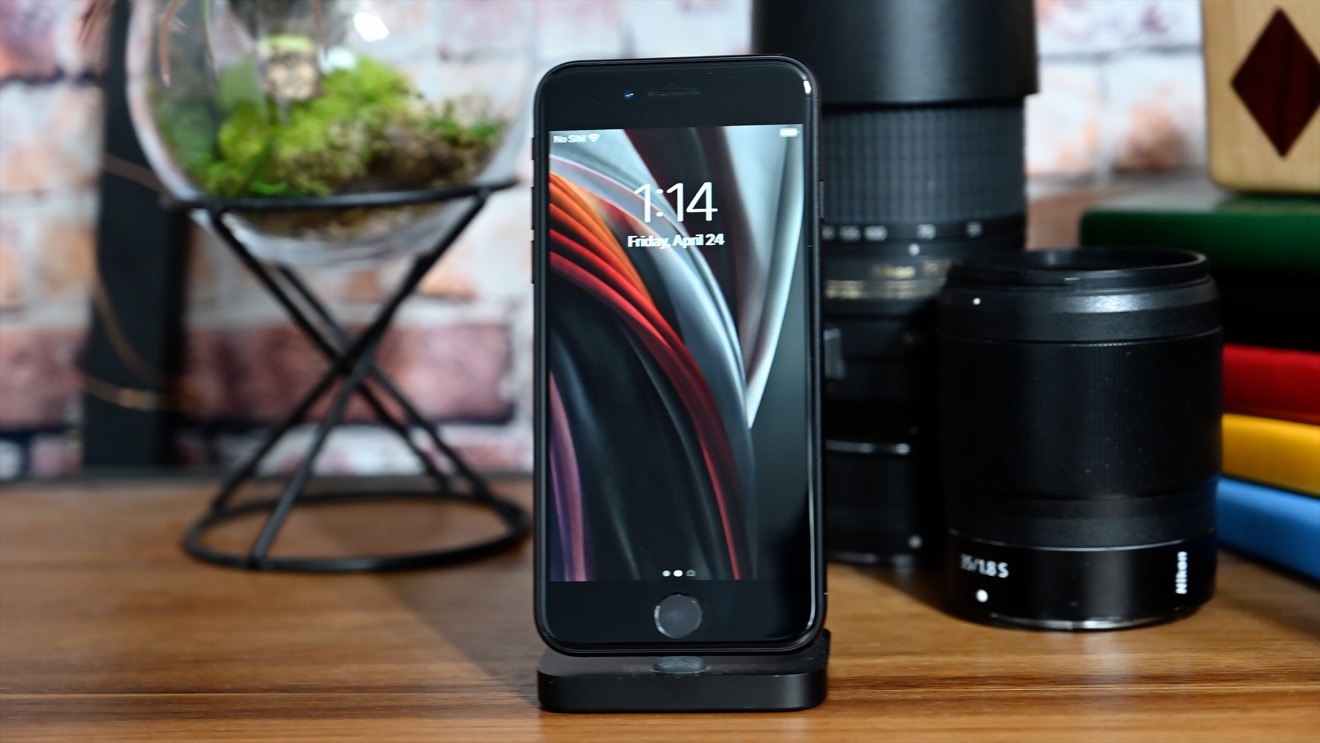 Your hosts discuss the in-depth iPhone SE review done on AppleInsider, plus Stephen has an iPad Magic Keyboard in hand and gives his thoughts on whether he'll keep it or not, and our hosts discuss everything from iOS 13.5 beta features, COVID-19 exposure API and Xcode coming to the iPad.
Nobody questions this — at just $399, the performance and camera quality on the new iPhone SE is unquestionably incredible value. The price and the specifications don't tell the whole story though, and now William has one at home, he can tell you what the iPhone SE is really like for someone moving to it from 2016's original SE model.
We include some more thoughts on the iPad Magic keyboard, too, and in particular its strengths with a built in trackpad — and some of its limitations when trying to use the iPad with an Apple Pencil.
There is a lot to love, but also a little to dislike, so if you're considering buying, listen to what Stephen has to say after his use of the 11-inch Magic Keyboard. Also, definitely check out the tips and tricks link below for the best ways to use the new Magic Keyboard.
Next, new patent filings reveal that iMessage editing may be coming soon to iOS. We discuss these filings and also cover the new features that are definitely coming to iOS 13.5, including group FaceTime updates and, of course, the COVID-19 exposure notifications.
Speaking of which, Apple has also released the first API for exposure notifications, although some other countries are opting to develop their own. William reveals how UK people feel about their government opting for a demonstrably poorer solution. You already sense it's not going to be positive.
Finally we touch on the possibility for Xcode, Final Cut and Logic Pro coming soon to iPad. It's being rumored, and we talked with developers around the world who want Xcode, especially, but it's far from a straightforward move for Apple.
Sponsored by:
Mint Mobile - Get a new iPhone SE and mobile service with blazing LTE speeds for just $30 a month!
iPhone SE And Magic Keyboard
iOS 13.5 and iMessage Editing
COVID-19
XCode