Rumored 'Powerbeats Pro 2' could be minor update to Powerbeats Pro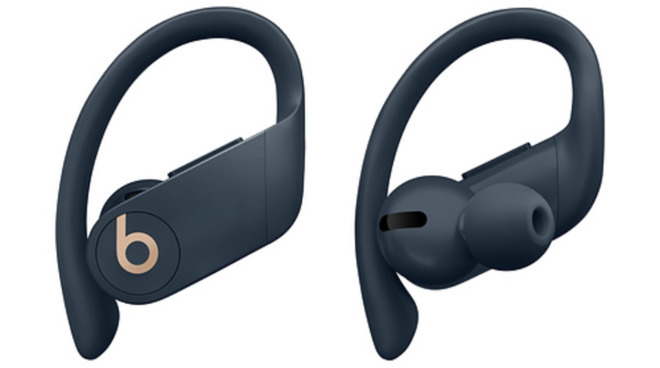 AppleInsider is supported by its audience and may earn commission as an Amazon Associate and affiliate partner on qualifying purchases. These affiliate partnerships do not influence our editorial content.
A pair of model numbers recently discovered in multiple international regulatory filings hinted at a next-generation Beats headphone, but new information suggests the device may actually be related to an existing product that's already in circulation.
In April, the FCC approved what appeared to be new Apple earphone models, A2453 and A2454, which suggested that an update to Powerbeats Pro was on the way. Similar filings saw approval in Malaysia and South Korea.
However, new evidence suggests that the model numbers reference a minor internal update that will be launched — or has launched — without an announcement. Specifically, Apple's Declarations of Conformity for the European Union already list the A2453/A2454 model numbers as current products.
Their listing on Apple's webpage indicates that the company views the new model numbers — which individually refer to the right and left earbuds — as a current-generation product. Further, illustrations supplied with previous filings reveal an unaltered Powerbeats Pro design, the sole modification being a switch to A2453 and A2454 on the units' regulatory declarations labels.
MacRumors reported the change to Apple's regulatory database on Thursday.
While it's currently unknown what changes the new models introduce, it is likely that there aren't any major updates to public-facing specifications.