Two months later: AirPods Pro versus Powerbeats Pro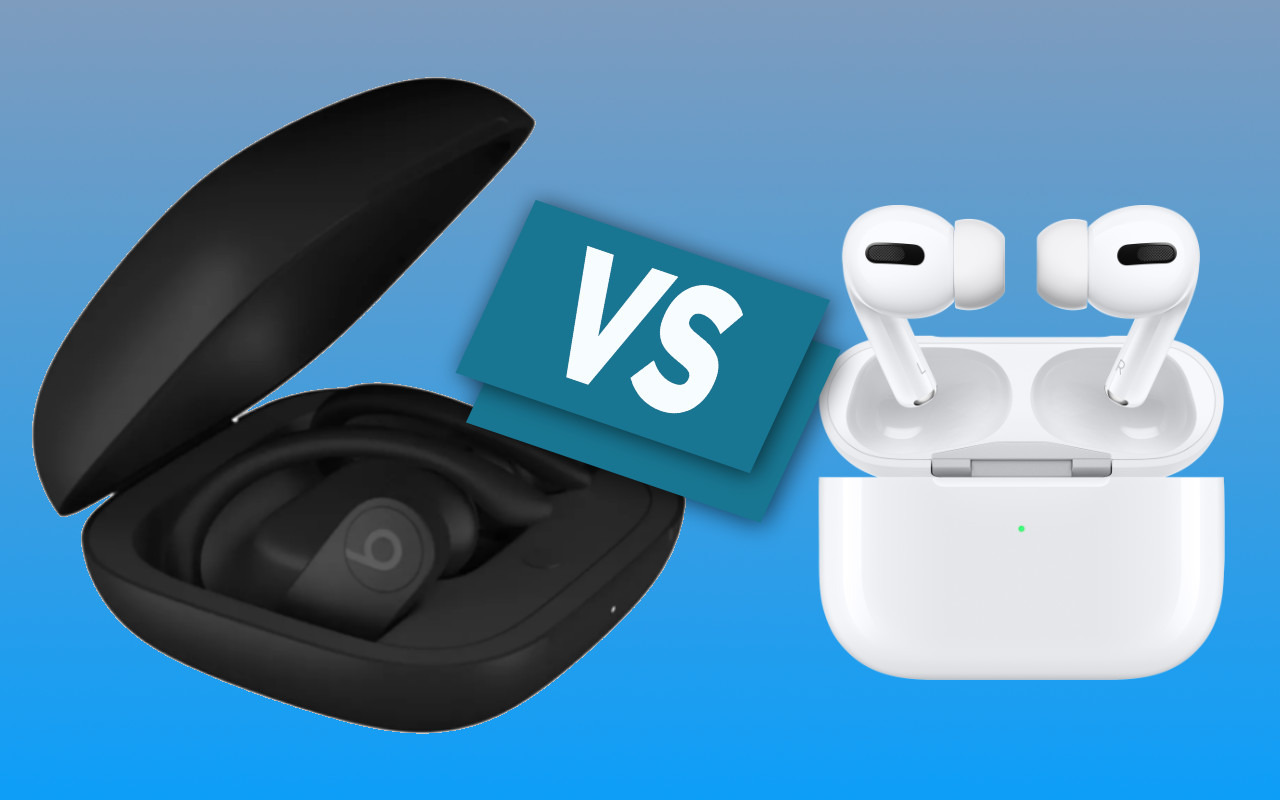 AppleInsider is supported by its audience and may earn commission as an Amazon Associate and affiliate partner on qualifying purchases. These affiliate partnerships do not influence our editorial content.
Now that both AirPods Pro and Powerbeats Pro have been out for a few months, we pitch the pair head-to-head to see which ones we'd recommend for most users — and why.
As a blanket statement, Powerbeats and AirPods targeted vastly different markets. With the launch of AirPods Pro, however, those markets began to converge.
Powerbeats Pro had superior sound, better sound isolation, better fit, and were designed with the gym-user in mind. AirPods were small, lightweight, and portable. Then came AirPods Pro. The new buds added noise-cancellation, sweat and water resistance, and customized fit all in a small wireless charging case.
With both priced identically, it makes deciding between the two even harder for average users. We made some recommendations at launch, but now that we are two months in we have more experience to speak from in guiding users one way or the other.
Sound
For many, audio quality is the most critical factor when considering earbuds. If that is the only factor, we will go with AirPods Pro over Powerbeats Pro. We've listened to both of these sets of headphones for months now and can easily give AirPods Pro the win.
Powerbeats Pro sounds better than the traditional AirPods, but AirPods Pro bests both. AirPods Pro has a much larger dynamic range than Powerbeats Pro and even punchier bass. Both have good mids and impressive definition, but Powerbeats Pro don't quite keep up.
That said — if you truly prioritize sound, you may want to look elsewhere, such as the luxurious MW07 Plus or sport-friendly MW07 GO.
Battery life
A clear deficit of AirPods Pro is battery life, at least when compared to Powerbeats Pro. The latter boasts an impressive nine hours of battery life — double that of AirPods Pro.
Both sets of buds max out at 24 total hours of use when combined with the additional capacity found in the case.
We should also point out that while both charge over Lightning, AirPods Pro support Qi wireless charging, which is very convenient. We set them on our desk's Qi charging pad each day and have never had to think about their battery life or plugging them in.
Noise Cancellation
Another element that furthers the AirPods Pro case is the addition of noise canceling. The built-in ANC on AirPods Pro is fantastic and even gives way to a toggleable passthrough mode that allows you to hear the surroundings freely. Whether at the gym or walking down the street, the ability to listen to the surroundings can be not only convenient, but safe.
ANC can be changed on the AirPods Pro with Siri, through Control Center, or within Settings. AirPods Pro only has simple controls on the earbuds themselves, so the ability to toggle through these settings so many ways is well warranted.
With silicone tips, the PowerBeats Pro do offer a customized fit that acts as passive noise cancellation, which does its job well in keeping out external noise. It won't hold up in challenging audio conditions like planes, but day-to-day it isn't bad.
Fit and comfort
What sealed the deal for us, though, is the fit of both of these headphones. After extended wear, our ears were less fatigued after the AirPods Pro than they were after the Powerbeats Pro. The arm that wraps around the ears on the Powerbeats Pro adds a bit of pressure and, after a period of use, made our ears sore.
Whereas the AirPods Pro is simple and goes in-ear with a set of customized silicone tips. The Settings app even has a fit test that determines if the seal is proper.
AirPods Pro has a much smaller case as well, which affords enhanced portability.
With that said, if AirPods Pro don't fit your ears well, maybe you need the additional grip provided by Powerbeats Pro. If either falls out of your ears or is uncomfortable, you aren't likely to use them, which defeats the point of it altogether.
Which to choose
Most users, hands down, should pick up AirPods Pro over the Powerbeats Pro.
AirPods Pro has superior sound, is smaller, more portable, offer active noise cancellation, can wirelessly charge, and have a hear through mode that puts them easily above the Powerbeats Pro. Powerbeats Pro wins in battery life,
However, if AirPods Pro still don't fit right, Powerbeats Pro is a great option as well. If you are near an Apple Store, head in yourself and try them both out. Apple has try-on tips so that you can listen to them for yourself before picking one up.
Where to buy
Both Powerbeats Pro and AirPods Pro retail for $249 with occasional discounts on each. Check out the AppleInsider buying guide for the most updated prices and deals on both.