Qualcomm CEO touts improved relationship with Apple after bitter legal dispute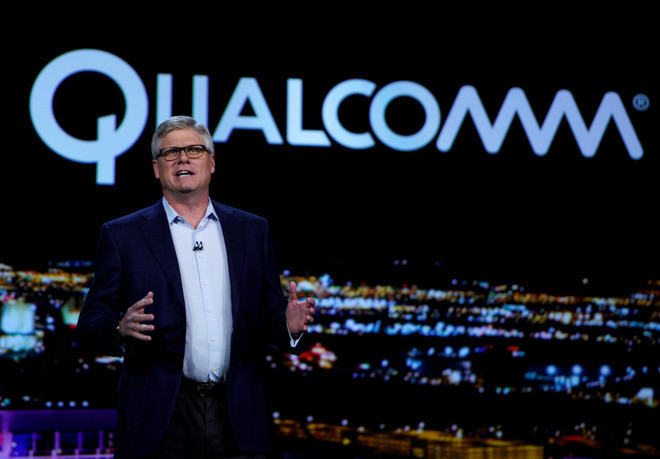 Qualcomm CEO Steve Mollenkopf in an interview on Thursday said the chipmaker's relationship with Apple has greatly improved since the two companies ended a bitter legal battle over patent licensing and royalties in 2019.
Mollenkopf in an interview with Bloomberg's David Rubenstein made the briefest of mentions regarding an easing of tensions between his company and Apple.
Asked whether the two are "good partners" following a worldwide legal scrum, Mollenkopf said, "We are."
"The discussion is really about products and how do we launch products as fast as possible. It's much more natural now," he added.
The two tech firms for two years fought a very public battle over patent licensing tactics, IP royalties, manufacturing and "abusive" business practices. Apple hurled the first stone in 2017, claiming Qualcomm engages in extortion, monopolistic practices, price gouging and so-called "double dipping" on patent royalties from contract manufacturers.
Qualcomm hit back with counterclaims, including allegations that the iPhone maker stole trade secrets, to spark a litany of back-and-forth complaints lodged in courts and government regulatory agencies around the world.
Apple and Qualcomm ultimately settled out of court in April 2019 on the day an initial patent licensing trial got underway. All cases were dropped as part of the deal, with Apple entering into a six-year licensing agreement and multiyear chipset supply understanding with the chipmaker.
Like Mollenkopf today, Apple CEO Tim Cook struck an upbeat tone when commenting on the arrangement last year.
"We're glad to put the litigation behind us, and all the litigation around the world has been dismissed and it's settled," Cook said at the time. "We're very happy to have a multi-year supply agreement, and we're happy that we have a direct-license arrangement with Qualcomm which I know was important for both companies and so we feel good about the resolution."
For its part, Qualcomm maintained Apple's lawsuit was, at its core, about scoring a better licensing deal for modems and modem parts. Those assertions were partially borne out in court when documents revealed Apple was exploring ways to "hurt Qualcomm financially" since at least 2014 in a bid to reduce royalty payments.