Eero Mesh Wi-Fi HomeKit router now available on Apple Store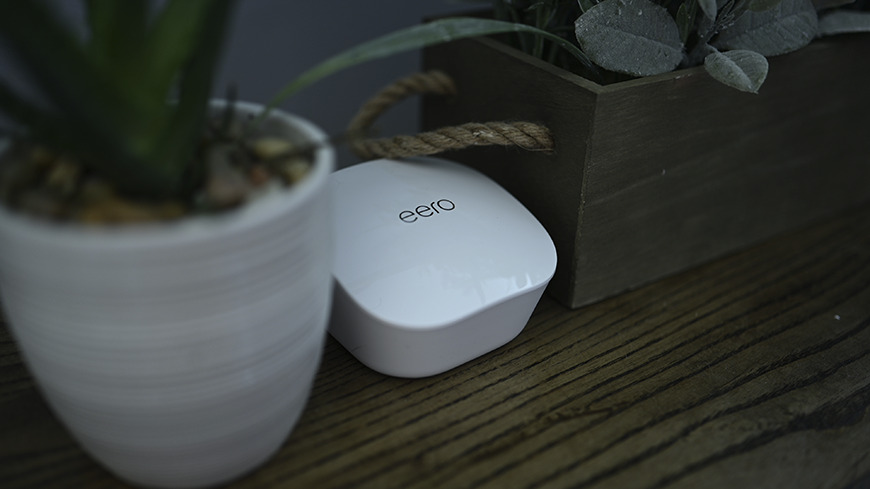 The Amazon-owned Eero HomeKit router system is now available to purchase directly through Apple's online store, though units there are not expected to ship until mid-June.
With HomeKit support, users can restrict communication for smart home devices to only communicate in the home, to the default connections recommended by the manufacturer, or no restriction whatsoever. With smart home devices controlling everything from our lights to our locks, knowing that they are prevented from sending data outside your abode can offer a great deal of peace of mind.
Apple is now selling several Eero products, including the Eero Mesh WiFi System for $249.95 on the Apple Store. It covers up to 5,000 square feet, making it perfect for covering larger homes and even outdoor spaces.
The Apple Store listing highlights that Eero can be set up in less than 10 minutes and controlled by the Eero app from anywhere. Additionally, TrueMesh technology allows Eero to route traffic to avoid congestion, buffering, and drop-offs.
The downside is that Eero WiFi Mesh systems currently won't ship from the Apple Store until June, with deliveries not expected to arrive until June 12 at the earliest, or as late as June 29 for some customers.
However, Eero is also obviously available on Amazon. Those who have Amazon Prime can get Eero as early as Friday. If purchased through Amazon, Eero is also comes with a free Echo Dot, and is priced at $249.00.