Stanford study to determine if Apple Watch can be used to track COVID-19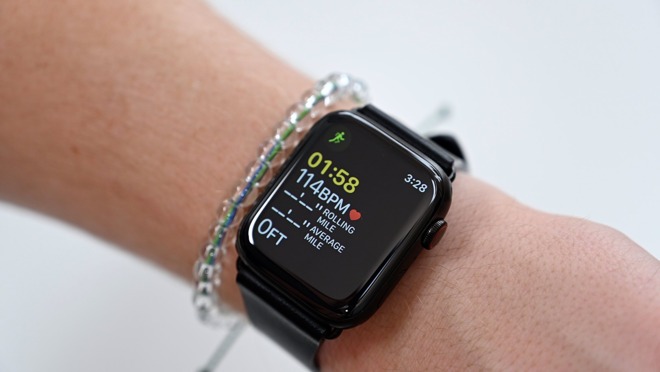 AppleInsider may earn an affiliate commission on purchases made through links on our site.
Stanford University's Health Innovation Lab has opened enrollment for a new study that aims to see if wearable devices, such as the Apple Watch, can be used to track and identify diseases like COVID-19.
Currently, the study is open to those who have had a confirmed or suspected case of COVID-19, have been exposed to someone who had COVID-19, or is at higher risk of exposure, such as healthcare workers and those who work in grocery stores.
The study is expected to take up to 24 months and will require participants to take a daily survey, which will take up to two minutes per day. Participants must wear their device, such as an Apple Watch or Fitbit, for the entire duration of the study, with breaks "as needed."
The enrollment page warns that researchers will need to access a participant's physiological data. It also reads, "[D]epending on the device type, the study team will either ask you to share an exported data file or share your device username and to reset your password to one provided by us for the duration of the study."
Standford plans on collecting medical records from the participants, should a participant consent to the study. Stanford states that they do not ensure confidentiality during the study and that the study is voluntary — participants will not be paid for their time.
Voluntary research programs are hardly new for the Apple Watch. From 2017 until 2019, Stanford University conducted the Apple Heart Study. Over 419,000 participants volunteered their heart data to help investigate arrhythmia.
Apple has made efforts to help combat the spread of the coronavirus pandemic, including releasing a COVID-19 app and website based upon CDC guidance. It includes resources to help people stay informed and take the proper steps to protect their health during the spread of COVID-19.