Apple TV+ 'Mythic Quest' special shot entirely on the iPhone airs May 22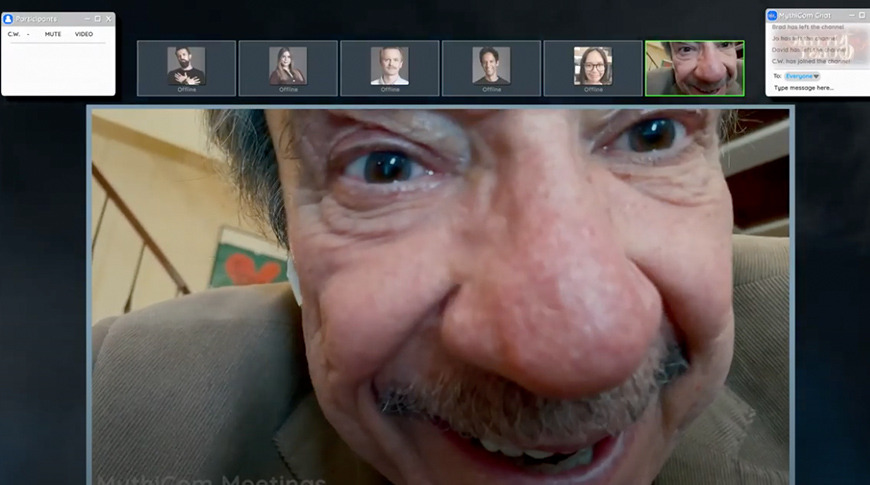 "Mythic Quest: Raven's Banquet" will return to Apple TV+ on May 22 with a special episode that was written, filmed, and edited remotely entirely on iPhones
"Mythic Quest" is Apple TV+'s imaginative, sometimes hilarious look at life in the offices of a gaming company. The series has a pedigree that's heavily associated with the long-running cable comedy series "It's Always Sunny in Philadelphia."
Like most TV productions, "Mythic Quest" had been put on the back-burner as a safety measure during the ongoing COVID-19 pandemic.
Now, the series will return to Apple's streaming service on May 22 for a special episode titled "Mythic Quest: Quarantine," according to The Hollywood Reporter.
The half-hour-long episode will follow the team as they are forced to work in quarantine. The series plans to cover relatable pandemic storylines, such as the perils of explaining video conferencing to a not so tech-savvy coworker.
"Lots of workplaces are figuring out this whole working-from-home thing, and the gaming industry is no different. Virtual meetings are a new and special kind of hell, so I think people will relate. Yes, we've all had low points, but there have also been incredible moments of triumph, and we wanted to celebrate that," said series star Rob McElhenney, in a statement announcing the entry Friday.
"We needed to shoot this episode fast without sacrificing quality. Thankfully, we're living in a time when everyone's got a camera in their pocket," McElhenney said. "Having an iPhone coupled with the ingenuity of our crew allowed us to make this unique piece of television in just days. We hope people enjoy it as much as we enjoyed making it."
The episode is written by McElhenney, co-creator Megan Ganz and executive producer and star David Hornsby.