Review: The 13-inch MacBook Pro with a 10th generation processor is the one to buy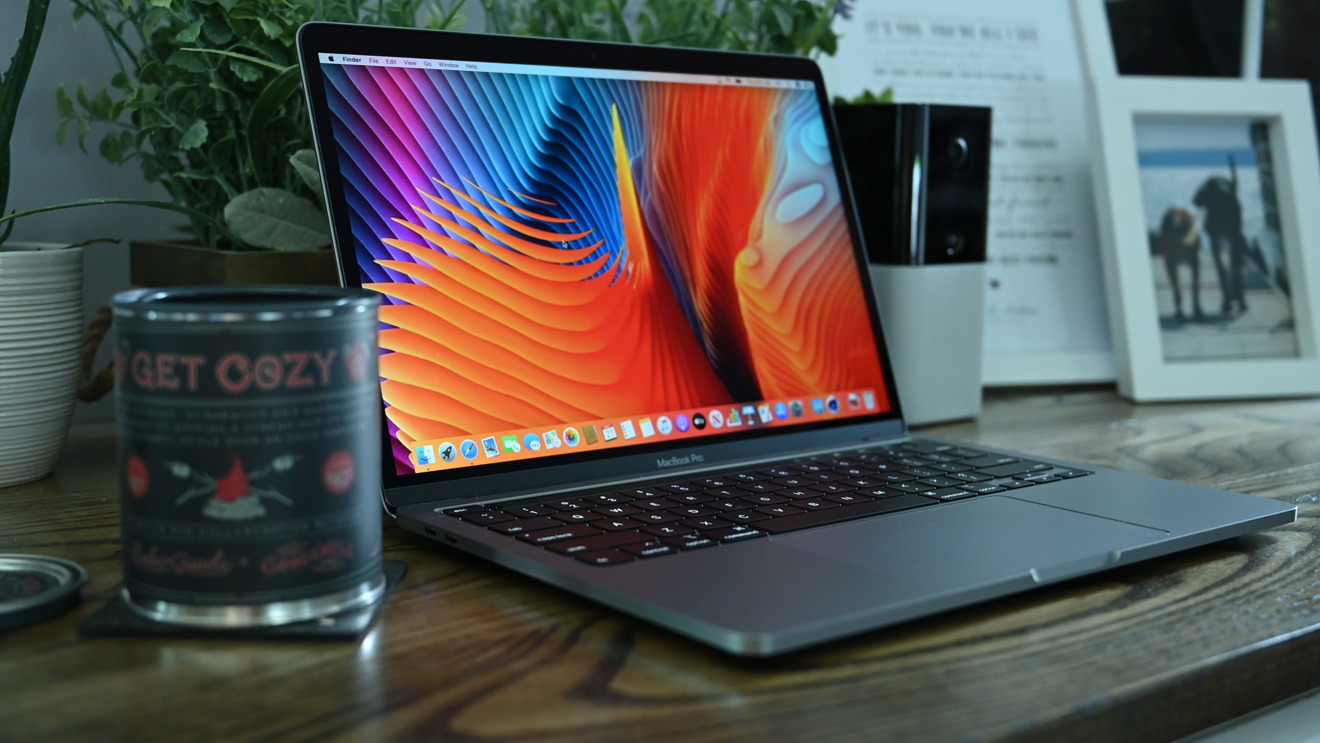 The 2020 13-inch MacBook Pro with new tenth-generation Intel processors is a powerful machine for the pro on the go, and is an ideal mix of power and portability.
It's not often that two products under the same umbrella vary so much that they need to be examined separately. But, the 13-inch MacBook Pro lineup for 2020 is that.
The differences, while profound, are not as pronounced as they have been previously. This year's releases are closer in features than the 13-inch MacBook Pro with function keys and the model with Touch Bar, but the gap is profound.
Low-end versus high-end MacBook Pro
After that first examination, we're now looking at the 10th generation 2020 13-inch MacBook Pro, the higher of the two tiers. Where the lower tier has that eighth-generation processor and two Thunderbolt ports, the upper-tier has four Thunderbolt 3 ports in total, and better Intel Iris Plus graphics. Thanks to those better graphics, the upper-tier is capable of powering an external 6K display while the lower-tier is limited to only an external 5K display.
Aside from the aforementioned changes, the higher-end 13-inch MacBook Pro with 10th-generation Intel processors uses much faster 3733MHz LPDDR4 memory, starts at 16GB, and can be updated to 32GB. Internal storage can also be maxed out at 4TB.
Changes are on the inside
Distinguishing the 2020 MacBook Pro 13-inch from the 2019 with the naked eye is difficult. It looks the same as the last generation, and the generation before that. While some may want to wait another year for the 14-inch MacBook Pro to arrive, some users need to upgrade now — and this upgrade is a good one.
It has a gorgeous P3 wide color gamut Retina display, four Thunderbolt 3 ports split between the two sides instead of two on the lower-end 13-inch MacBook Pro, a headphone jack, the Touch Bar, and the still-unchanged 720p FaceTime camera which we'd really like Apple to replace with something better.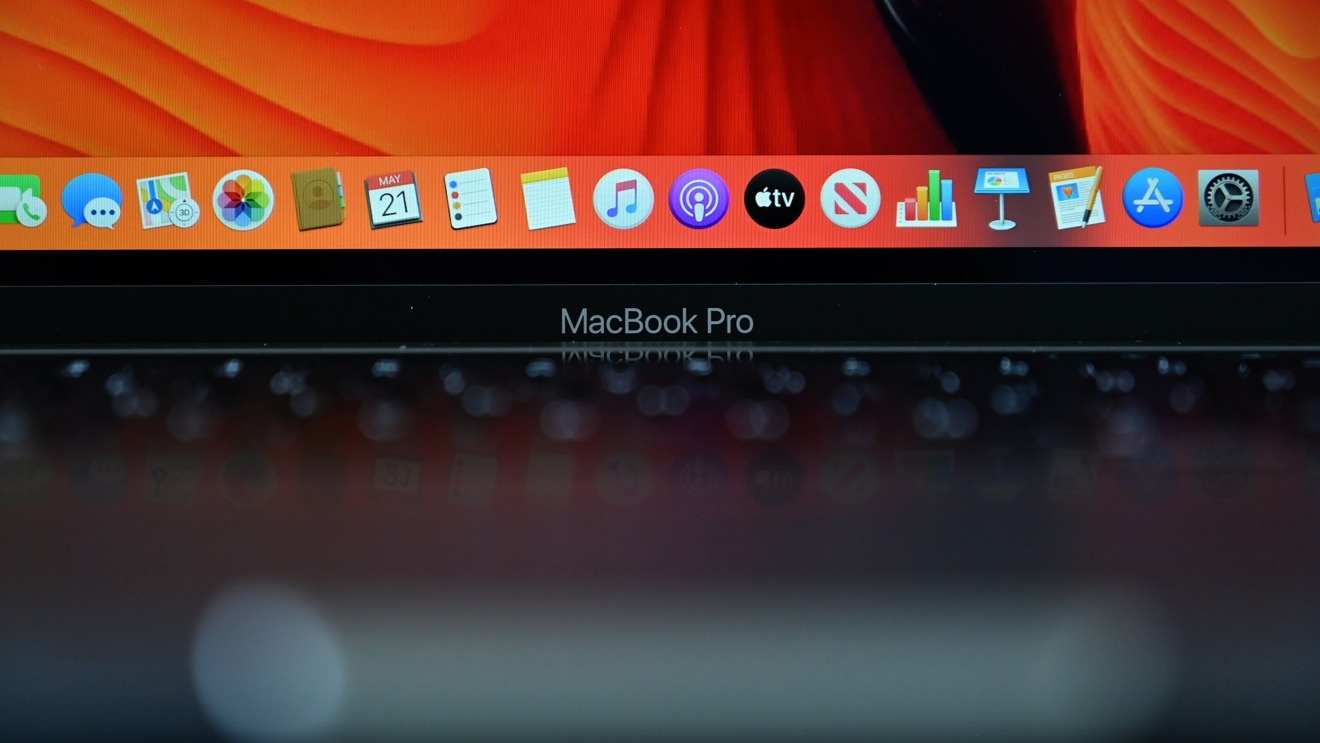 Another holdover includes 802.11ac Wi-Fi (or, Wi-Fi 5) rather than Wi-Fi 6. For the average user, this isn't a big deal today, but there are implications for the future. Apple was quick on Wi-Fi 6 adoption on mobile devices but the same can't be said for the Mac line. A Mac should last six years or more and while Wi-Fi 6 isn't widely adopted now, it will be in a couple years.
About that keyboard... again
In case you missed it, or have skipped all coverage of it, Apple has updated the keyboard design. After several false starts, Apple's kicked its butterfly switch mechanisms to the curb in favor of Apple's latest version of a scissor-switch design.
We have spoken at some length on the updated Magic Keyboard again, and again. It still has a full millimeter of key travel. It still feels more responsive to type on and not all that different from the 16-inch MacBook Pro which also has Apple's Magic Keyboard embedded into its aluminum body.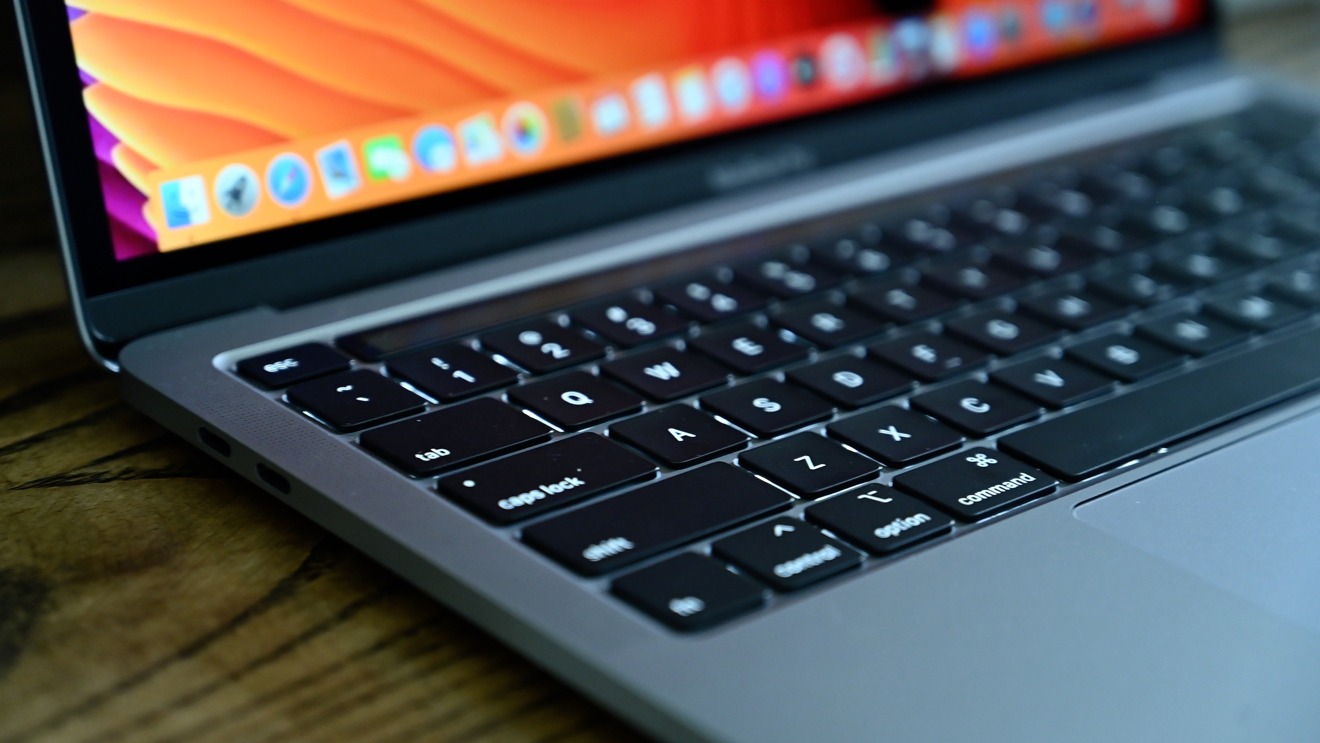 We truly do like the feel of the updated keyboard. While the extra key travel at times makes us feel like we are slightly slower than on the previous design that we've been hammering away on for nearly five years, it is an improvement. It isn't enough to cause us to trip up while typing that often, and is enough to make the keys feel more responsive when depressed.
Aside from moving to the Magic Keyboard, other changes are also notable. Specifically, Apple has included a standalone physical escape key and also returned the inverted "T" design for the arrow keys. Depending on a user's work, these may be more impactful than a shift from the previous-gen keyboard.
13-inch MacBook Pro with tenth generation Intel processor performance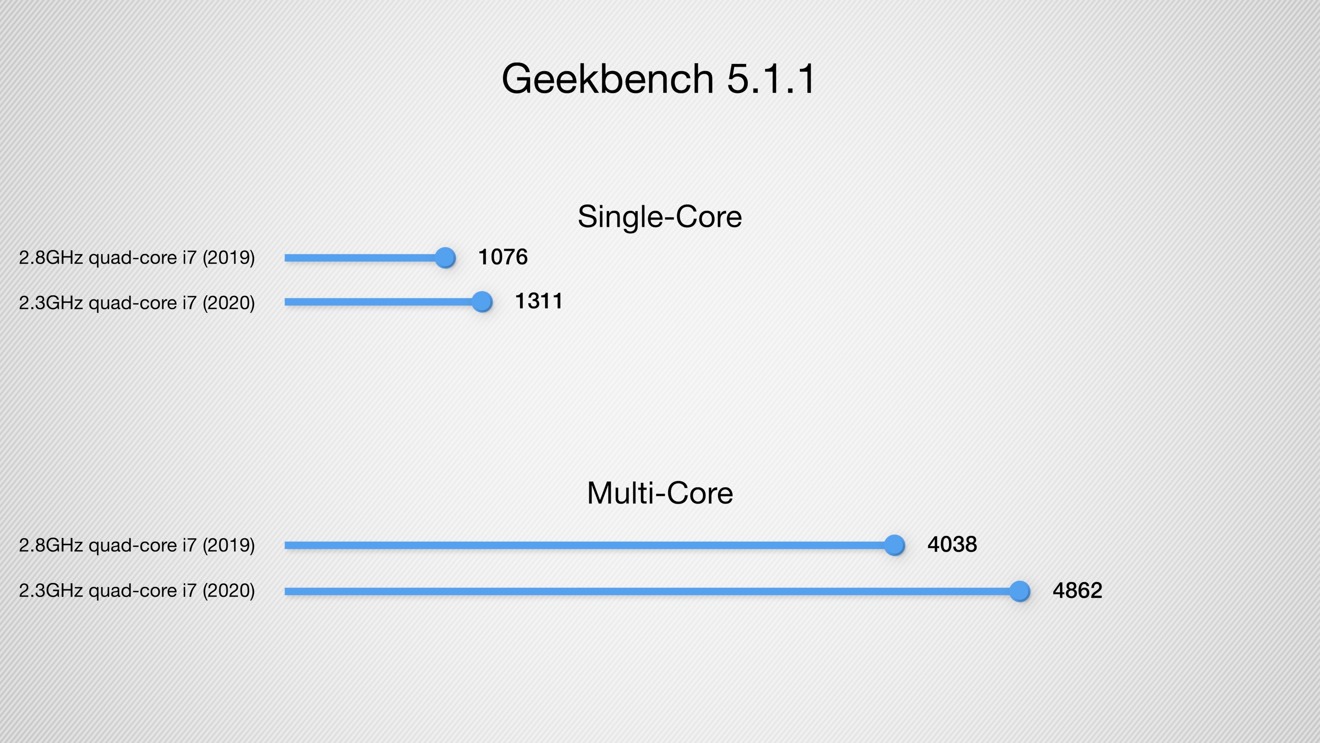 In terms of performance, our 13-inch MacBook Pro with the 2.3GHz quad-core Intel Core i7-1068NG7 garnered a 1311 and a 4862 in the Geekbench 5.1.1 single-and multi-core test. Graphics earned a 8408 in the Metal compute benchmark. The previous-gen, which relied on the Intel Iris Plus Graphics 645 of the eighth-generation chipset, scored a 7240 in the graphics benchmark.
The old 2.8GHz quad-core i7 which was the high-end processor configuration from the 2019 line only scored a 1076 and a 4038. That's roughly a 25 percent gain in those single and multi-core tests.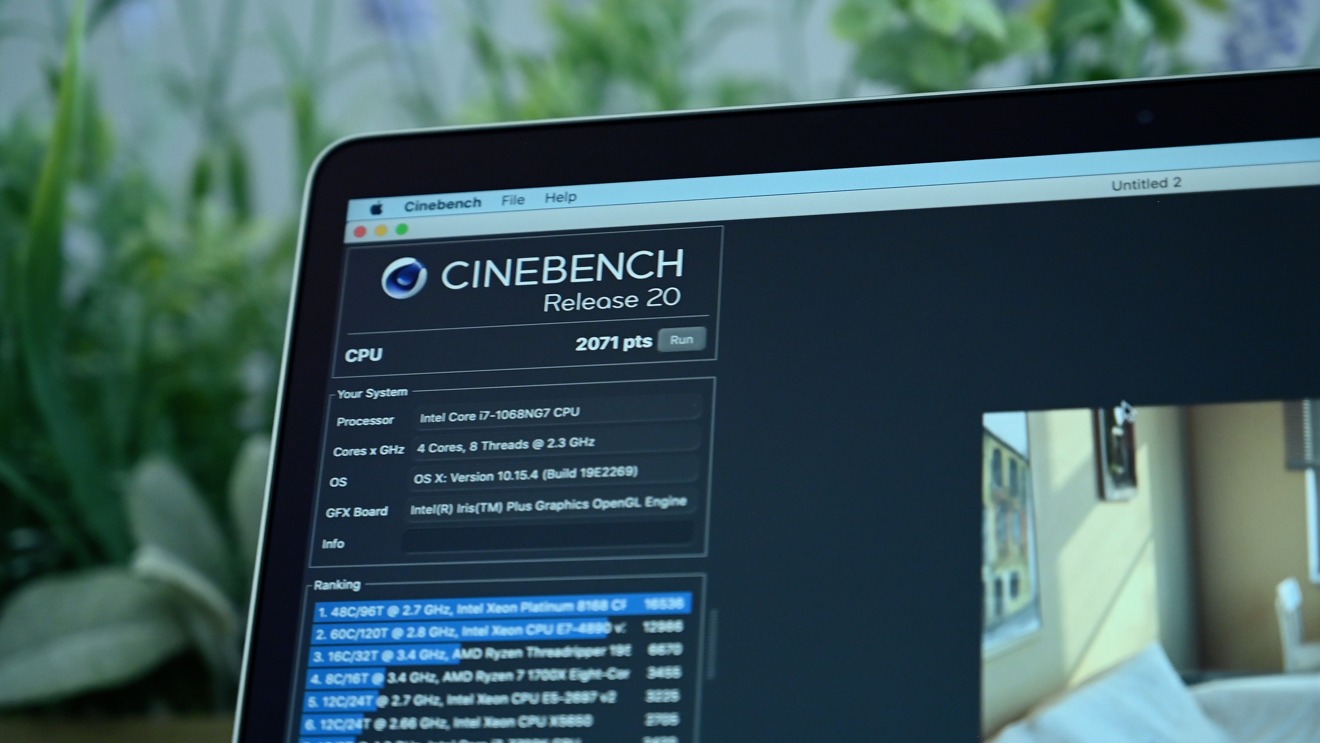 Turning to Cinebench R20, we saw scores of 2071. Our entry-level model only scored a 1588 — another 25 percent gain here as well. While testing in Cinebench which does tax the processors, we did have the fans kick on partially through the test but according to Intel Power Gadget, it was easily able to maintain its advertised clock speed after dropping down from its turbo boosted speed.
Disk speeds were consistent, averaging just above 1250 megabytes per second for write speeds and 1600 megabytes per second for read speeds using the Blackmagic Disk Speed Test.
For comparison, the 16-inch MacBook Pro at just about any capacity will peak at 3150 megabytes per second read speeds, and about 2900 megabytes per second write speeds. The 2020 MacBook Air delivers about 1250 megabytes per second read, and 1000 megabytes per second write.
Should you buy the 2020 13-inch MacBook Pro with tenth generation Intel processors?
There is no doubt — you get more for your money with the 13-inch MacBook Pro with 10th generation Intel processors, and by a wide margin.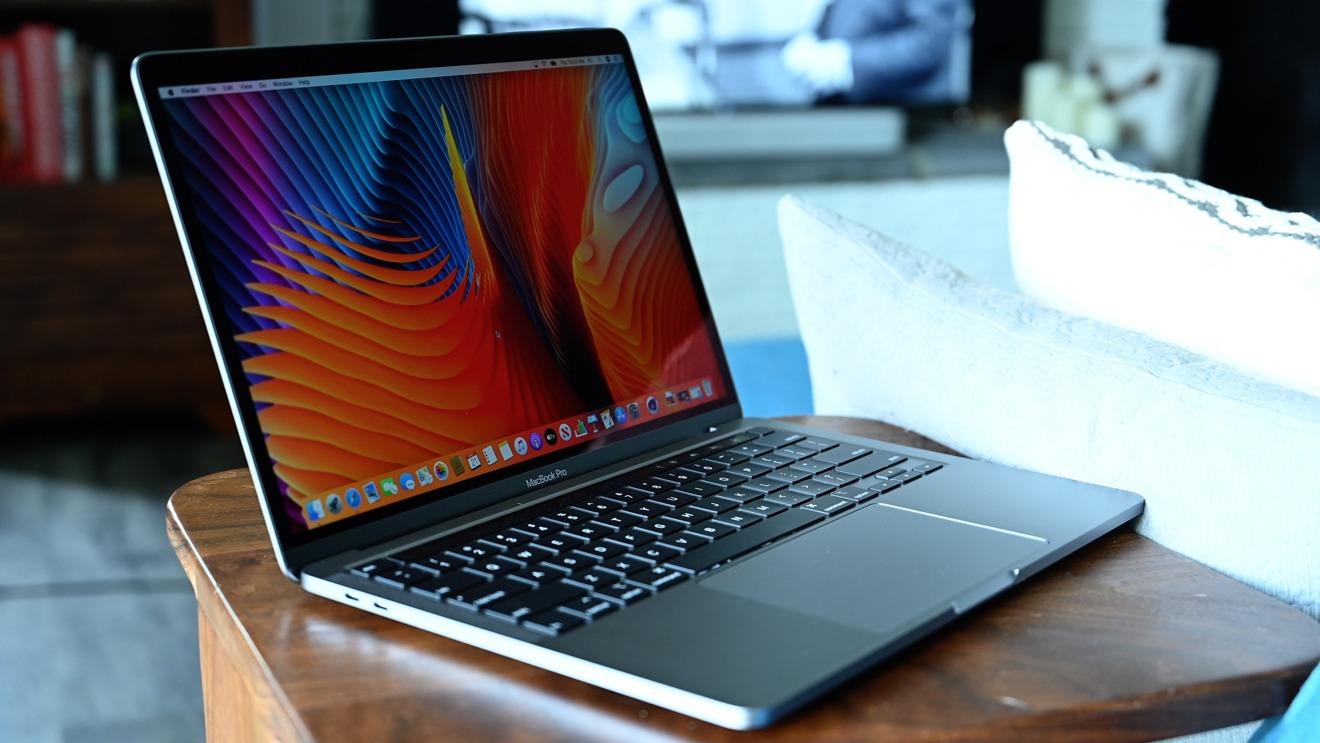 Upgrade that processor too to the quad-core 1.7GHz i7 13-inch MacBook Pro and just like that you are at $1,899 — $100 more than the base high-end 13-inch Pro. Even though you are paying $100 more, you still have an eighth-generation Intel processor instead of a 10th-generation, two Thunderbolt 3 ports instead of four, slower DDR3 RAM, worse graphics, and have no support for external 6K displays.
Not to mention, the eighth-generation lacks higher-end options for RAM or storage.
It makes more sense to opt for the one of the higher-end 13-inch MacBook Pro models if you're looking for power and capability. If you don't need that power, skip the 13-inch MacBook Pro line altogether and buy the MacBook Air. The latter is a bit lighter, thinner, and still wonderfully capable.
The upper-tiered 13-inch MacBook Pro is a solid buy in Apple's portable Mac lineup. Apple has made some good changes, and even though a rumored 14-inch revamp is upcoming, if you need a powerful Mac laptop now, with more portability than the 16-inch MacBook Pro, this is a great option.
Sleek, aluminum body
Great Retina display
Four Thunderbolt 3 ports
Updated Magic Keyboard
Faster 10th-gen Intel chips
Faster LPDDR4 RM
6K display support
Support for 32GB RAM
Upgradable to 4TB storage
No 14-inch redesign
No dedicated graphics cards
720p FaceTime camera is still poor quality
Rating: 4.5 out of 5
How to save on the 13-inch MacBook Pro