Unlikely rumor claims development of Steve Jobs-inspired 'Apple Glass' edition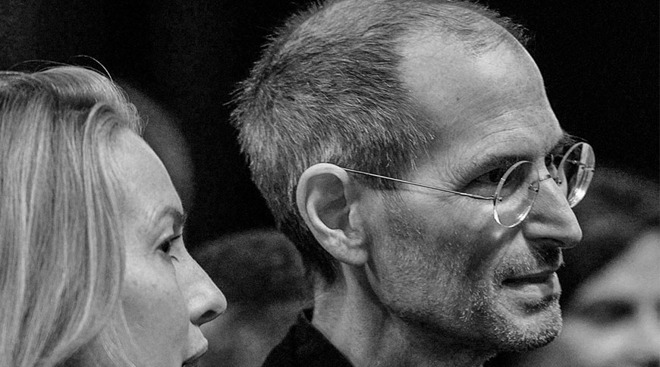 AppleInsider may earn an affiliate commission on purchases made through links on our site.
Serial leaker Jon Prosser claims Apple is prototyping a special "Steve Jobs Heritage Edition" of its hotly rumored "Apple Glass" augmented reality headset, supposedly styled after the late tech guru's trademark frameless spectacles.
"They are also working on a prototype, a Steve Jobs Heritage Edition," Prosser said, saying the device is "similar to how we had an Apple Watch Edition, like that ridiculous $10,000 gold one when it first came out."
He went on to say the design will borrow from the round, rimless spectacles Jobs was keen to wear. Towards the end of his life, Jobs purchased those glasses from German company Lunor.
"Some like tribute to Steve Jobs, obviously just a pure marketing ploy at this point," Prosser said.
When asked how Apple intends to cram the electronics necessary for AR functionality into such a slim design, the leaker was less than succinct.
"So the transparent lenses. So, I have no idea how it actually works, but I know traditionally — I say traditionally — with current versions of AR glasses or anything like that, there's like a little thing projected into the corner of a lens," he said. "This is both lenses have displays, they're integrated displays that show you information."
Though he doesn't know it, Prosser could be describing waveguide technology, which routes graphics from an output source to one or more transparent display planes positioned in front of a user's eyes. Magic Leap uses similar hardware in its mixed reality headset. Apple holds dozens of patents covering waveguide tech (1, 2, 3, 4, 5) and in fact filed a piece of related IP with the U.S. Patent and Trademark Office today. Representatives from Cupertino have in the past two years met with AR suppliers that market working waveguide solutions, signaling intent to acquire technical know-how that would result in a consumer product.
Alternatively, Apple's "transparent lens technology," as Prosser calls it, could be based on assets gleaned from the company's purchase of Akonia Holographics. An AR lens specialist, Akonia was developing a technology called HoloMirror prior to its acquisition, touting the hardware as better than waveguides because it utilizes a single layer of "volume holographic media" instead multiple planes.
Whether a waveguide system or one based on Akonia's inventions can fit into a Jobs-style rimless frame is unknown. What is known, however, is the physics of modern batteries, communications equipment, interconnects and other parts necessary to realize a working AR headset. Short of revolutionary breakthroughs in multiple sciences, Apple will be unable to manufacture components small enough to fit with Prosser's claims, and almost certainly not at commodity pricing.
Moving beyond design specs, it is highly unlikely that Apple would leverage the name of its founder — an idolized figure — to move product. Turning Jobs into a marketing ploy would undoubtedly rile the company's fan base (and unnecessarily besmirch his name if "Apple Glass" flops) for no material gain.
In response to this week's deluge of "Apple Glass" rumors, Bloomberg's Mark Gurman in a series of tweets on Thursday called Prosser's claims "fiction."
According to Gurman, Apple plans to announce a "mixed AR and VR" headset, dubbed "N301," as early as 2021 ahead of a release in 2022. A subsequent and presumably more advanced "pure AR" device referred to internally as "N421" will launch in 2022 or 2023, Gurman said. Word of Apple's head-mounted hardware strategy — the launch of a basic model followed by a more advanced specification — first surfaced in a report from The Information last year.
Prosser in a recent video posted to his YouTube channel Front Page Tech warned viewers to mute their Apple Glass expectations, suggesting current concepts of what Apple plans to bring to the table are far-fetched.
Recent rumors relayed by Prosser regarding Apple's AR project include the "Apple Glass" name, integration of LiDAR technology, gesture input, prescription support and a $499 price tag.