Apple's iPad loses out to Huawei in Chinese tablet sales slump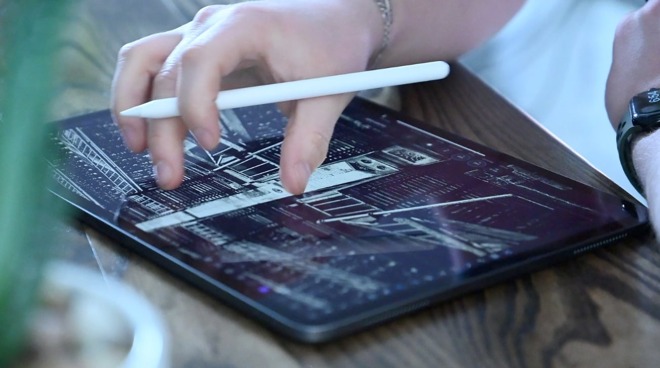 AppleInsider may earn an affiliate commission on purchases made through links on our site.
Apple has suffered a major drop in iPad sales in China for the last quarter, according to analysts, with local rival Huawei overtaking Apple as the biggest tablet brand in the country, despite an overall slump in tablet sales for the period.
The coronavirus pandemic has hit many industries, with hardware sales also impacted in a variety of ways, such as with production delays and decreased demand. In China, shipments of tablets have shrunk considerably, down 30% for the first quarter of 2020 compared to 2019.
As one of the biggest-selling tablets in Q1 2019, Apple's iPad took a hit during the period. According to figures from IDC shared with the South China Morning Post, Apple's sales in the market dropped 42.5% year-on year.
The virus' impact on the market wasn't felt by all brands, however, with Huawei seeing its shipments growing 4.3% during the period. The sales shakeup also means Apple is no longer the biggest-selling tablet producer in China, with it acquiring 35.1% of the market for Q1 2020 against Huawei's improved 40.2%.
Huawei was the exception, as other major producers also saw sales contract. Xiaomi, Microsoft, and Lenovo each saw first-quarter slumps of 5.5%, 3.2%, and 1.7% respectively.
The coronavirus caused tablet shipments to drop sharply, but senior IDC analyst Guo Tianxiang points out "market opportunities arising from the pandemic were also unexpected by the industry," such as online education and remote working. "Online education will become the most important growth driver for the tablet market in the future."
Aside from sales prompted by social distancing measures, the tablet market also benefited from Lunar New Year holiday sales. China's second-largest e-commerce platform JD.com reported a 77% year-on-year increase in tablet sales for the first ten days after the Lunar New Year.
IDC's analysis of tablets is only one view of Apple's fortunes in China. Apple CEO Tim Cook advised in April that the company's demand in China has largely recovered from the virus-related slumps from earlier in the year, with demand improving in March and April following the staggered reopening of stores.
Meanwhile, the iPhone is still riding high in China, with sales in the first quarter down only 1% despite a general smartphone market contraction of 22% year-on-year.