How Google's rumored Pixel 4a stacks up against iPhone SE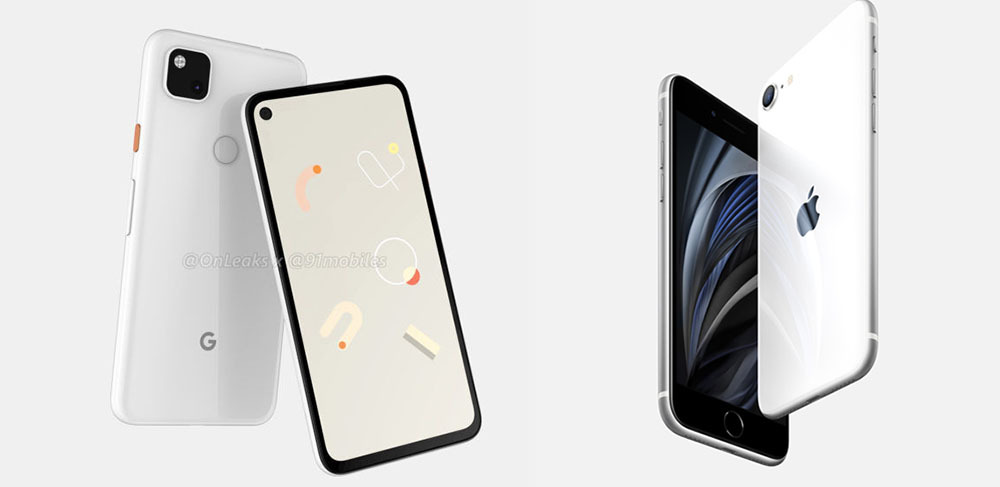 AppleInsider is supported by its audience and may earn commission as an Amazon Associate and affiliate partner on qualifying purchases. These affiliate partnerships do not influence our editorial content.
Google's entry-level Pixel 4a is just over the horizon. Here's how it might stack up against Apple's budget-friendly iPhone SE.
Not only will the Google Pixel 4a have big shoes to fill as a successor to the wildly popular Pixel 3a, but it will also face stiff competition from Apple's cheap and powerful iPhone SE, which debuted in April.
Although nothing is truly confirmed about Google's upcoming budget handset, there are a number of rumors that we can compare to current iPhone SE specifications.
Design
Per a set of renders published by OnLeaks and 91Mobiles, the Google Pixel 4a is likely to share a design reminiscent of the previous Google Pixel 4 flagship. That includes a plastic back housing and a squared camera bump. There are some key differences, however, such as the inclusion of a rear-mounted fingerprint sensor and a potential hole-punch camera cutout on the front in lieu of a bezel-mounted unit.
By comparison, the iPhone SE's design is much more traditional. It sports the familiar iPhone form factor first seen in 2014, with fairly large bezels and a Touch ID-equipped Home button.
The display on the Google Pixel 4a is expected to be a 5.81-inch LCD screen, while the iPhone SE has a 4.7-inch LCD "Liquid Retina" display.
As a cost-saving measure, the google Pixel 4a is not expected to have any significant water resistance. The iPhone SE is rated at IP67 for water- and dust-resistance.
Performance, storage connectivity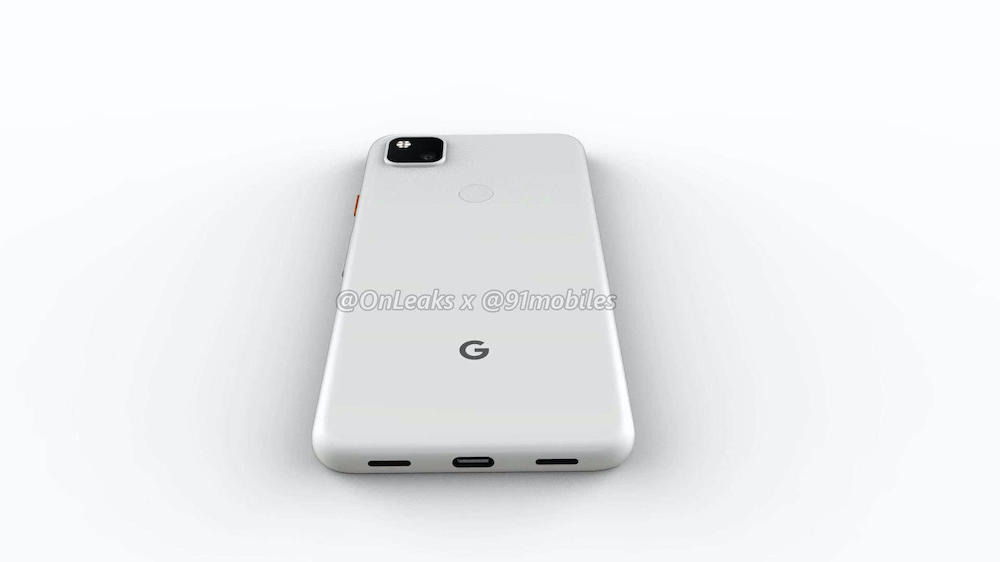 The latest information suggests that the Google Pixel 4a will come equipped with Qualcomm's Snapdragon 730 and 6GB of RAM. That's on-par with Android handsets of this type and price.
Despite the RAM bump, there's little doubt that the Pixel 4a is going to be a lot less performant than the iPhone SE. Apple's budget handset has 3GB of RAM, but sports the fastest smartphone processor currently on the market.
The iPhone SE is available in 64, 128 and 256GB storage configurations. The Google Pixel 4a is said to come in 64GB and 128GB variants, though 9to5Google claims that there may only be a 128GB model.
When it comes to connectivity, you won't find 5G anywhere here. The iPhone SE is stuck on 4G LTE, which is likely to be the case for the upcoming Google Pixel 4a as well.
Cameras
Reports about the potential camera offering on the Google Pixel 4a are sparse, but some outlets are suggesting that Google will take a similar route for the Pixel 4a that it did for the previous Pixel 3a. That means packing the same cameras as the flagship Google Pixel 4 model onto the lower-priced device. The Google Pixel 4 has a dual-lens camera setup with a 12.2-megapixel standard sensor and a 16-megapixel telephoto sensor.
The iPhone SE, of course, has a single 12.2-megapixel camera. As with recent iPhone models, the iPhone SE has a lot going on under-the-hood as far as computational photography, including a big upgrade to machine learning-based Portrait mode.
Battery size and ports
The iPhone SE has the same size battery as its iPhone 8 predecessor — which Apple says will net up to 13 hours of streaming video.
Rumors claim that the Google Pixel 4a will have a 3,080 mAh battery, though it isn't clear how that'll translate to real-world battery life
For ports, the iPhone SE has a Lightning adapter but no headphone jack. The Google Pixel 4a is expected to sport a USB-C connector and a headphone jack.
Both devices will support USB-C fast charging if they are connected to at least an 18W power adapter. The Google Pixel 4a is not expected to have Qi wireless charging, while the iPhone SE supports it.
Price, Colors & Release
Apple's latest entry-level handset is available in White, Black and Product(RED). The Google Pixel 4a may come in "Just Black" and "Barely Blue."
The iPhone SE launched in April and is currently available to buy. The Google Pixel 4a is still unreleased, and according to accurate leaker Jon Prosser, it might not debut until July. Prosser said that's due to market conditions and not supply chain constraints.
Pixel 4a

I'm confused too, but here's what I know

Timelines got pushed due to market conditions - not due to supply chain. Units are ready to ship.

Announcement
July 13

Market launch
"Just Black" - August 6th
"Barely Blue" - October 1st

Pixel 5 likely pushed back, also. https://t.co/d6QLtKzxSB

— Jon Prosser (@jon_prosser) May 21, 2020
More specifically, the leaker said that the Pixel 4a will be announced on July 13, with the "Just Black" model arriving on Aug. 6 and the "Barely Blue" variant debuting on Oct. 1.
Pricing for Google's upcoming handset is still up in the air. The iPhone SE starts at $399 (although iPhone SE deals are readily available), and some prior rumors suggest the Google Pixel 4a could retail at that price as well. A recent 9to5Google claim suggests that it could launch at an even lower price point of $349, however.