New images show off scrapped third-gen iPod touch with camera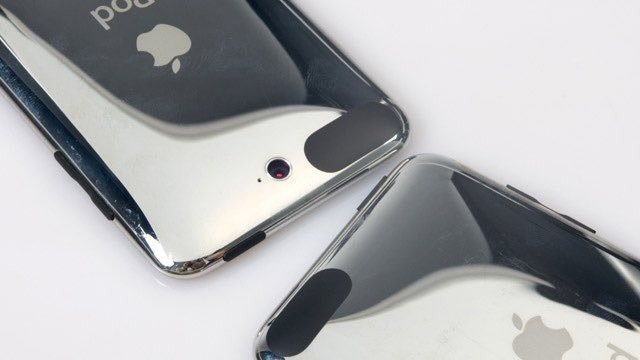 AppleInsider is supported by its audience and may earn commission as an Amazon Associate and affiliate partner on qualifying purchases. These affiliate partnerships do not influence our editorial content.
Photos of a prototype third-generation iPod touch in a private collection surfaced on Twitter Wednesday, showing off a design with a centered rear camera that never made it to production.
Giulio Zompetti, a developer who collects Apple prototypes, shared new images of a device in his collection: a prototype iPod touch with a rear-facing camera. The images give us a clear view of Apple's ultimately scrapped design. It's worth noting that no Apple device has had a centered rear camera.
In 2009, images showing the prototype third-generation iPod touch design were leaked to the public. Around the same time, AppleInsider reported that technical issues would likely derail plans to include a camera on the iPod.
Later teardowns found that the third-generation iPod touch actually had internal space for a camera.
Apple eventually added two cameras — and a microphone — to the fourth-generation iPod touch in September 2010.