Apple TV hardware is a great example of Apple's full-stack integration, and is overlooked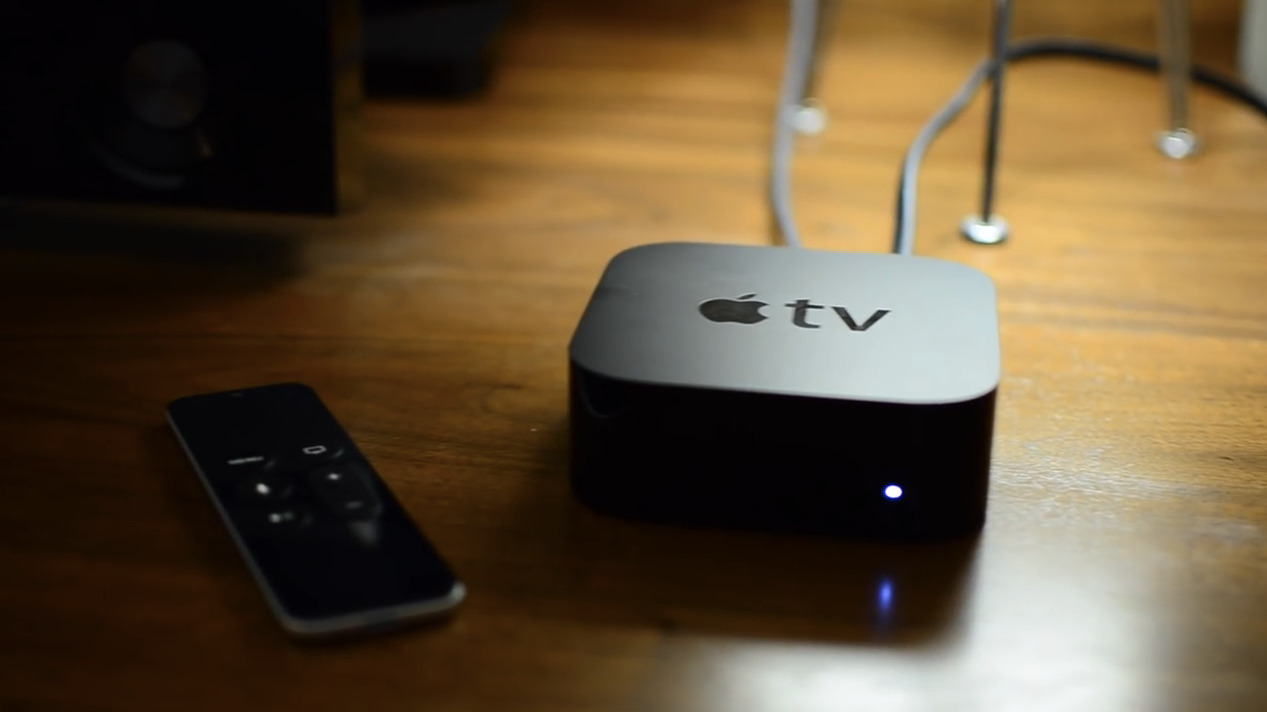 The Apple TV set-top box doesn't have giant market penetration in a world flush with cheaper alternatives. But like the iPad, the hardware practically demonstrates how Apple goes above and beyond in developing its products.
Apple is legendary for its development and tight control of both the software and the hardware on all the devices it creates. There are a lot of benefits that come along with this, but controlling Apple TV is one of the most gleaming examples of the Apple ecosystem and its integration that is oft-overlooked.
Apple TV is an accessory and portal to various content, but Apple has put so much emphasis on the details. While these details are present in all of Apple's products, the amount of work going into just controlling the Apple TV shows the lengths Apple will go.
Shunning the norm
Before looking at what Apple has been able to do, let's look at what is the norm in the connected TV/set-top box market.
Most connected TVs have about three ways to control it. You have the remote that is included with the TV which has the most options, you often have a manufacturer's iPhone app for digital control, and occasionally support for Amazon Alexa or Google Assistant.
If you have a set-top box then you likely have a Roku or Amazon's Fire TV — both of which have a bundled remote. The Roku remote has a full keyboard and of course the Roku app to control it.
The Amazon and Roku approach isn't bad. Both are fairly progressive in the lightning-paced world of remote controls. But they pale in comparison to what Apple users are treated to when they buy into Apple's ecosystem.
Hard to put a price on it
Apple likes to control the entire stack of software and hardware for a coherent user experience. The iPhone is the key example, and the Apple TV has the same philosophy.
Apple TV has a unique remote bundled with a glass surface atop an aluminum body. The remote is charged via the same Lightning cable used for your iPhone so an extra cable isn't necessary. It has a touch-sensitive surface for swiping through the interface as everyone has become accustomed to on their iPhones.
The Siri Remote is controversial, part for its fragility, part for its non-traditional interface. Those not willing to change the user interface paradigm on a television remote have many other ways to control Apple TV, including several Siri Remote alternatives.
Apple itself is not without solutions. The aluminum remote that shipped with the second and third generation Apple TVs still work on the fourth generation unit. They're getting a little harder to find at this point, but if you need a basic solution, that's the Apple-made way to go.
Apple also makes an iPhone and iPad app to control the Apple TV, in the Remote app. It is a free download from the App Store and it mimics the physical Siri Remote. It is another helpful way to control the Apple TV that puts Apple on-par with other alternatives such as Roku.
One of the best examples of how Apple is able to tightly integrate hardware and software is how it integrates the Control Center on iPhone and iPad with the Apple TV. The Remote Control Center widget will automatically discover Apple TV's on the network and make them quick and easy to access from iOS and iPadOS devices. Not possible without controlling the hardware of both devices and the software.
Siri, Apple's virtual assistant that spans iPhone, iPad, Mac, Apple TV, HomePod, and Apple Watch is also capable of controlling Apple TV. If you ever have to get up while watching TV, just hop up and say "Hey Siri, pause the living room Apple TV" and Siri will do just that while you grab a snack, a restroom break, or let your dogs in from outside.
Apple TV controls on the iPhone and iPad
The pinnacle of Apple's deep integration is the lock screen controls on the iPhone or iPad. When watching something on Apple TV, playback controls appear on the lock screen whenever you wake your phone. You can easily see without unlocking your phone what you're watching, what room you're watching it in, the ability to skip forward or back ten seconds, audio/subtitle controls, volume adjustments, and a quick-launch button for the remote app.
It is so well implemented that most users just discover it naturally when they wake their phone while watching the TV. It isn't burdensome or something one ever has to think about. But it is welcomed to have the controls front-and-center on the device you already have in your hand.
And, if you're so inclined, the remote app works on the iPod touch too. When sometimes lesser universal remotes can cost hundreds of dollars, you can get most of the way there with a $199 iPod touch.
Apple TV and Apple Watch
Going one step further, those same controls appear on Apple Watch. At this point, you don't even need your phone or have to launch the Remote app on your watch. Just from the home screen or your Siri watch face the controls appear. If you use HomeKit, Apple TV can be integrated into scenes as well. Whether to play, pause, or start playing music based on specific criteria.
The fact all of these devices talk to one another and are configured and synced all with minimal to no user intervention is a testament to Apple's quality in blending the software and hardware and weaving it throughout all of its own devices. Apple took this further with the step of tvOS 12. Apple TV got its own version of continuity, allowing the easy entry of text and passwords on nearby iPhones and iPads with minimal user interaction,
While it seems simple enough, sometimes features like this require a lot more effort than people realize to create that seamless experience. That password and text entry process is as good example as any.
Here is what the user sees — you or a friend are in an app on the Apple TV and you click a text field or even a password field. Your iPhone vibrates and you have a notification to enter text. You then use the on-screen keyboard on your phone to enter that text much quicker than when using the Siri Remote. If entering a password, you can open iCloud passwords or use your password manager. Simple and easy.
But this feature isn't nearly as cut and dried as one may think. Apple needs to think about how to determine which devices to prompt for text or passwords, should it use Bluetooth, and if it uses Bluetooth, would it show for people nearby or in an adjacent room or apartment and not make sense. Apple could use Apple IDs, but then guests would be out in the cold. Or it could simply make the user pair their phone with the Apple TV before it can use it.
Apple actually uses almost all of these. For the average user who is at home, it will popup to those who are home who are signed in to the same iCloud account. It will automatically detect which app you in when opening the Continuity keyboard and prompt you with suggestions in the QuickType toolbar based on that app. So when you go to enter your Netflix password, it will automatically suggest that, or let you go into your password management app yourself.
When a guest is over, it is more complicated. It actually uses the Siri Remote to detect your friend's iPhone that is signed into their own iCloud account. The Apple TV knows they are the person who is using the Apple TV Siri Remote and triggers the notification to enter text on their phone. When that comes up, it puts a pairing code on the TV to ensure it is communicating to the correct device and then allows them to enter their own long and secure password the same as you.
To get all of this done, Apple is leaning on its control of the stack. Apple is tapping into Bluetooth signals, iCloud accounts, Wi-Fi, iOS notifications, password managers, and more to accomplish all of this, as seamlessly as possible.
Attention to detail is easy to overlook
These details are very hard to label. Apple can't easily demonstrate these features in marketing, or on the side of the box. Users have to see the features in operation to absorb the impact of Apple's choices. You can't particularly describe these features and they remain only one small part of a single product in Apple's ecosystem.
AirDrop with U1-based prioritization, shared iCloud clipboard between all a user's devices, or how Night Shift, True Tone, and brightness all work together to keep your display optimized for the environment are more examples of these coherent experiences that Apple creates that are hard to pin down or describe but greatly elevate devices far above competition. They aren't apparent on the surface, but they make a difference.
When you pay attention, you start to notice the sheer amount of time, effort, and detail that Apple bakes into everything it creates. And for that, it doesn't get nearly enough credit.