AirPods Pro 'Spatial Audio,' AirPods with auto-switching coming in iOS 14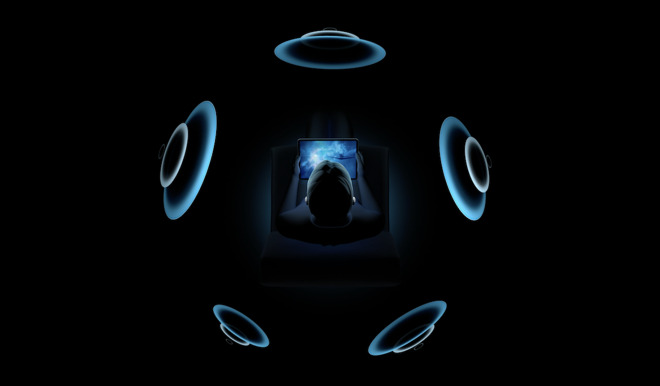 Apple's AirPods software is being updated with new automatic device switching and a surround sound Spatial Audio mode for AirPods Pro.
All AirPods models will now seamlessly move between devices without the need for a user to manually switch. If your AirPods are connected to your iPad, they'll automatically switch over to your iPhone when you take a call, for example.
The higher-tier AirPods Pro will also receive a new Spatial Audio feature that will mimic an immersive surround sound and movie theater-like experience. In other words, the audio will sound like it's actually coming from around the wearer.
Spatial Audio relies on tricks, like the built-in accelerometer, to monitor a user's head motions so that its sound field stays fixed.
When it launches, Spatial Audio will support audio encoded in 5.1, 7.1 and Dolby Atmos.