Apple TV gets YouTube playback in 4K with tvOS 14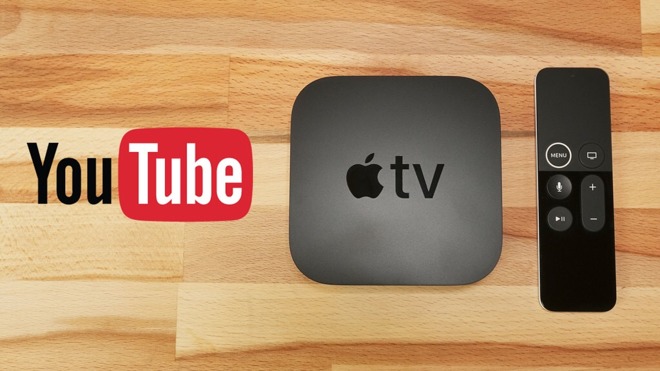 The ability to play back YouTube content in 4K on the Apple TV is restored in tvOS 14, after three years of the Apple TV being stuck at 1080p from the streaming service.
After Apple refused to directly support Google's VP9 codec in 2017 at the release of the Apple TV 4K, with YouTube videos limited to 1080p. The feature wasn't discussed during the WWDC 2020 keynote, but rather, discovered in a blurb on the tvOS 14 website.
"Watch the latest YouTube videos in their full 4K glory," Apple wrote. "Your favorite music, slomo, outdoor, and vlog footage never looked better."
The same codec support problem prevents 4K YouTube videos from playing in the Mac and iOS versions of Safari. It isn't clear yet if the feature will be added to either platform, but AppleInsider will be testing it out as soon as possible.
With the release of iOS 14, Apple will expand picture-in-picture support. Following update, users can stream from fitness apps while watching live tv, or even use PiP with an AirPlayed video.
AirPlay also is getting an update in iOS 14 so users sharing their 4K video to a 4K television set will see the video in full resolution. It isn't clear if this is related to the YouTube 4K support.
Additionally, when using AirPods that support Audio Sharing on iOS, you can now use that feature on tvOS. With the new spatial audio feature, multiple users can experience movies together without disturbing others nearby.
New tvOS 14 Features
Multiuser for games
Better PiP support
Camera feeds on TV
Photos app with AirPlay in 4K
New game controller support
Audio Sharing on Apple TV