Beyond Rosetta 2 for Intel apps, 'Apple Silicon' Macs will run iPhone, iPad apps natively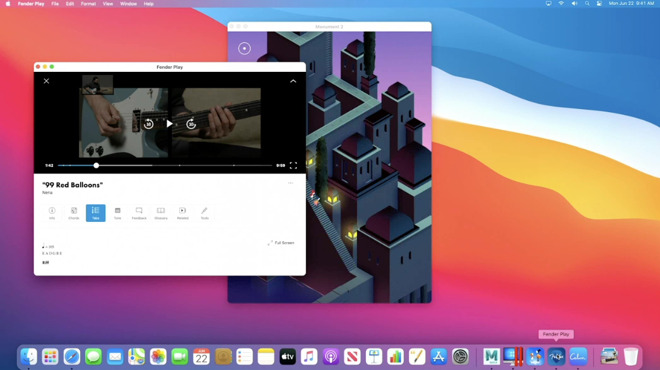 Apple isn't just allowing for Intel apps to run after a modification at install, but additionally, Apple's shift to its own proprietary silicon will allow Macs to run iOS and iPadOS apps natively.
Because the first of Apple's ARM Mac devices will run Apple Silicon chips, apps that were developed for iPhone or iPad chips will run natively on them — without the need for developers to recompile code.
During Apple's WWDC 2020 keynote, Apple VP Andreas Wendker showed off iOS apps like Monument Valley, Fender Play and Calm running smoothly on a development Mac running macOS Big Sur. Those apps will be available straight from the Mac App Store.
The native iPhone and iPad apps on Mac are just part of the wide ecosystem of software that ARM Macs will be able to run, Apple said.
Through Rosetta 2, ARM Macs will be able to run programs written for Intel-based Macs. New virtualization software will allow those Macs to run other operating systems like Linux.
The Cupertino tech giant will release the first Mac with custom chips by the end of 2020, while it expects the overall transition to ARM will complete in about two years.