Hands on: Nomad launches new Rugged Case & Folio for iPad Pro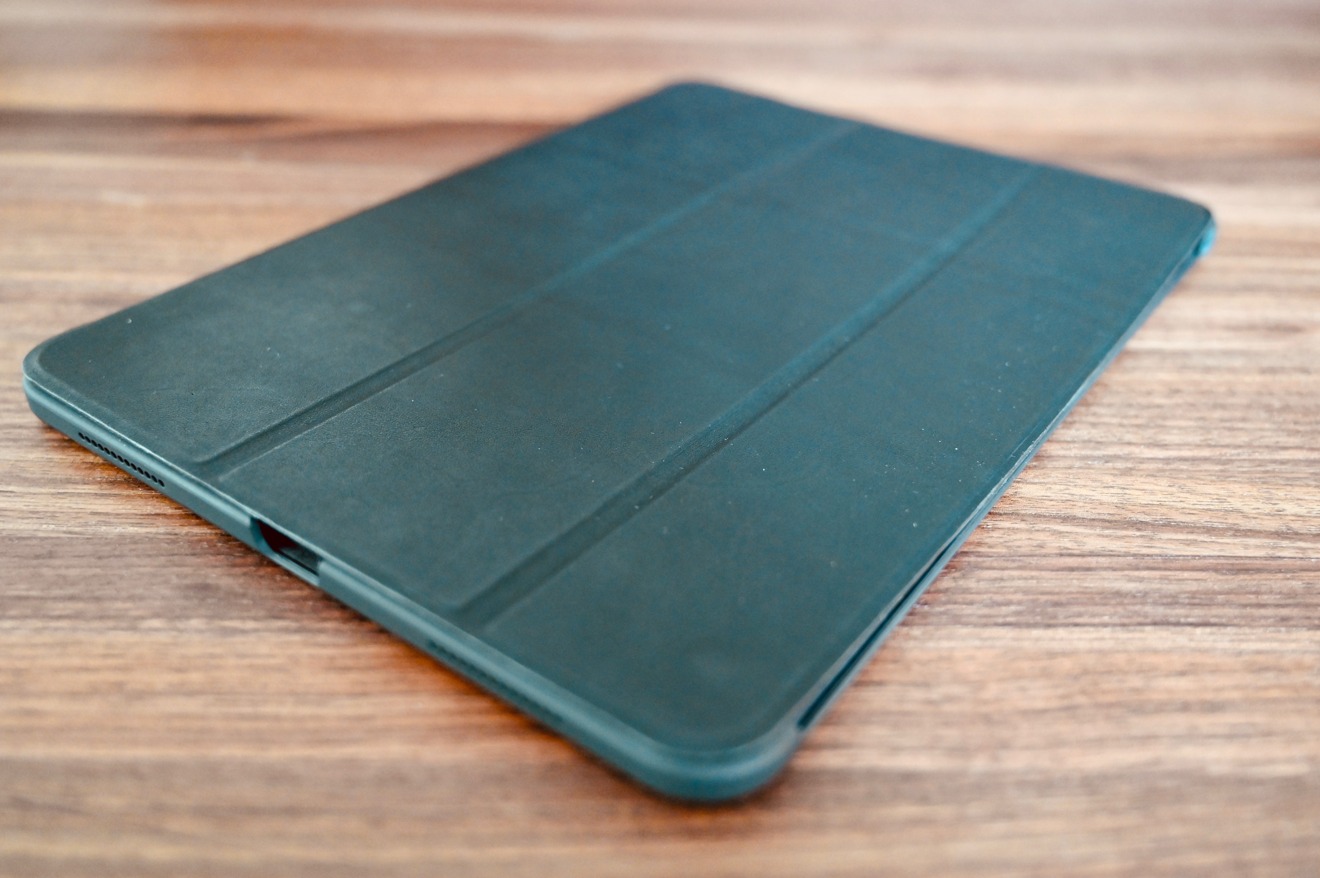 Nomad has introduced its very first iPad Pro case, inspired by years of creating excellent iPhone cases and working with the legendary Horween leather. AppleInsider got to take an early look at them.
The new Nomad cases for iPad Pro come in two distinct models — the Rugged Case and the Folio. The Rugged Case follows closely in line with its iPhone line of cases with the TPE bumper and a Horween leather back. The Folio is similar but adds a front cover that is functionality similar to Apple's own Smart Covers.
Hands on with the Nomad iPad Pro Folio
The model we got to take for a spin was the 11-inch iPad Pro folio in black. They also come in 12.9-inch sizes as well as Rustic Brown.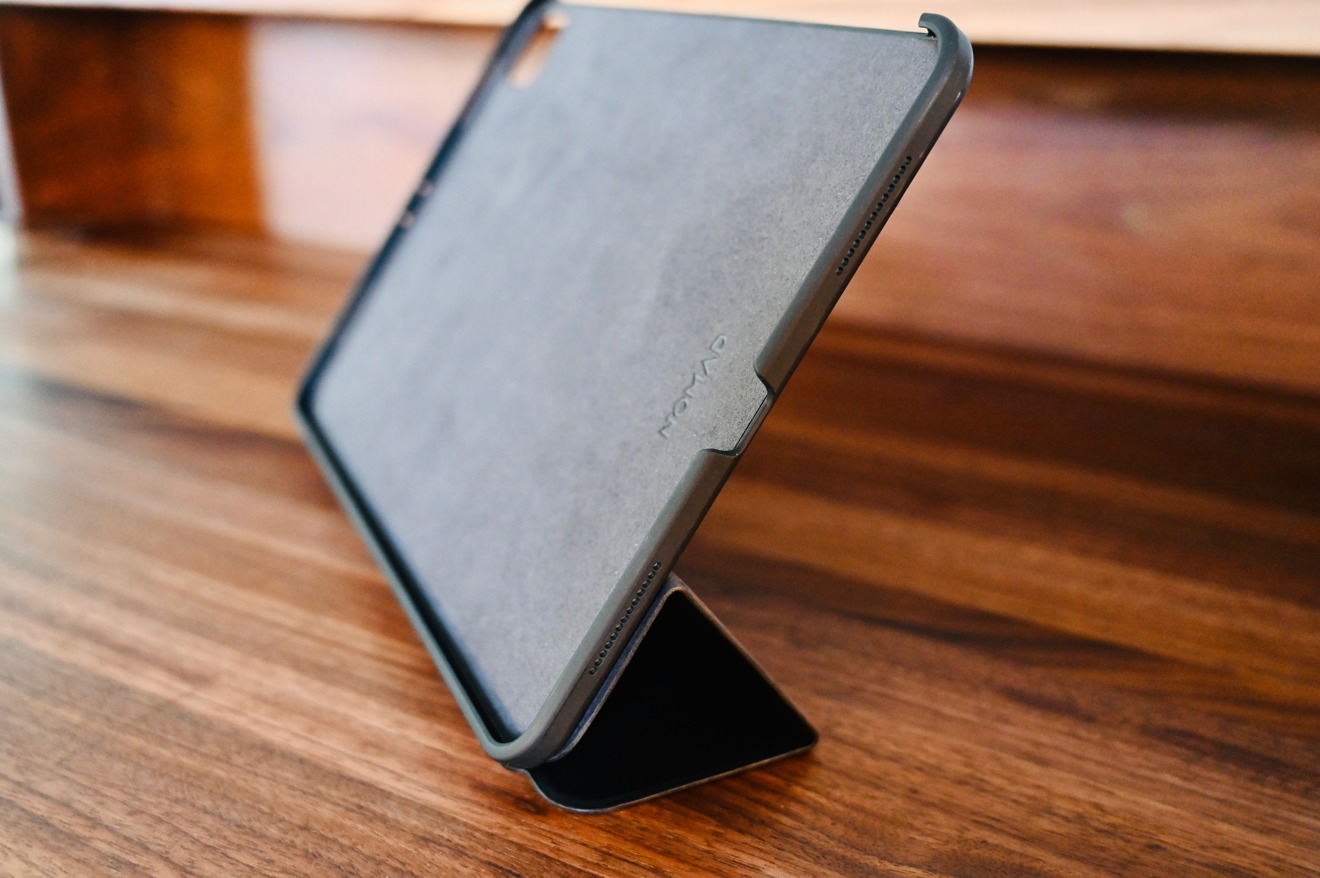 These cases, for as protective as they are, are very slim. They've kept a very low profile while adding that bumper around the outside as well as bit above the front edge of the iPad.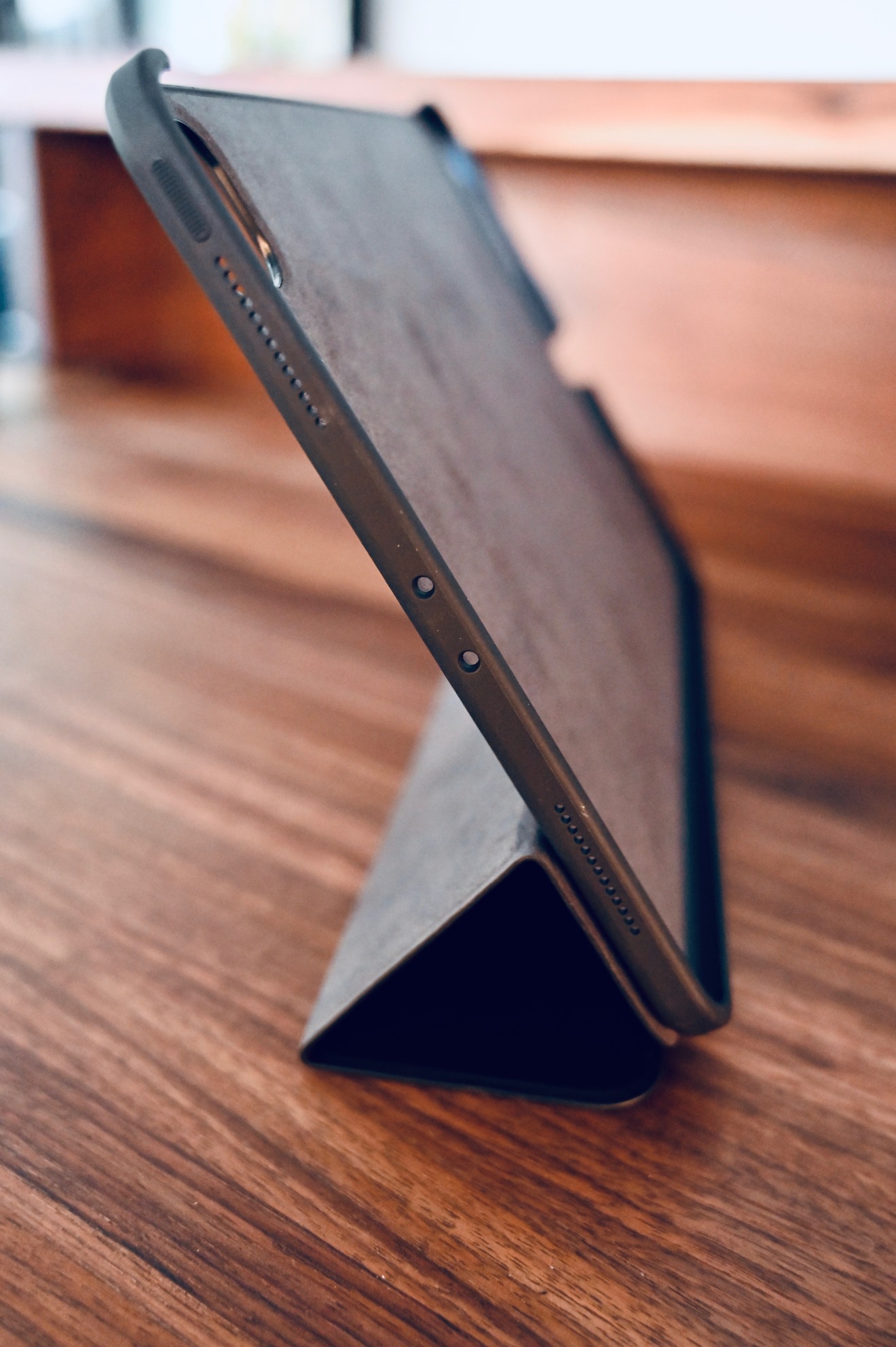 Apple Pencil nestles in perfectly to charge on the right side which was left open for just that purpose.
What we particularly were fond of was the folio aspect. This folio acts just like Apple's, including a strong magnetic closure so it doesn't come open inadvertently. The folio can be rolled back to prop up the iPad Pro for typing on the display or propped up to act as a display.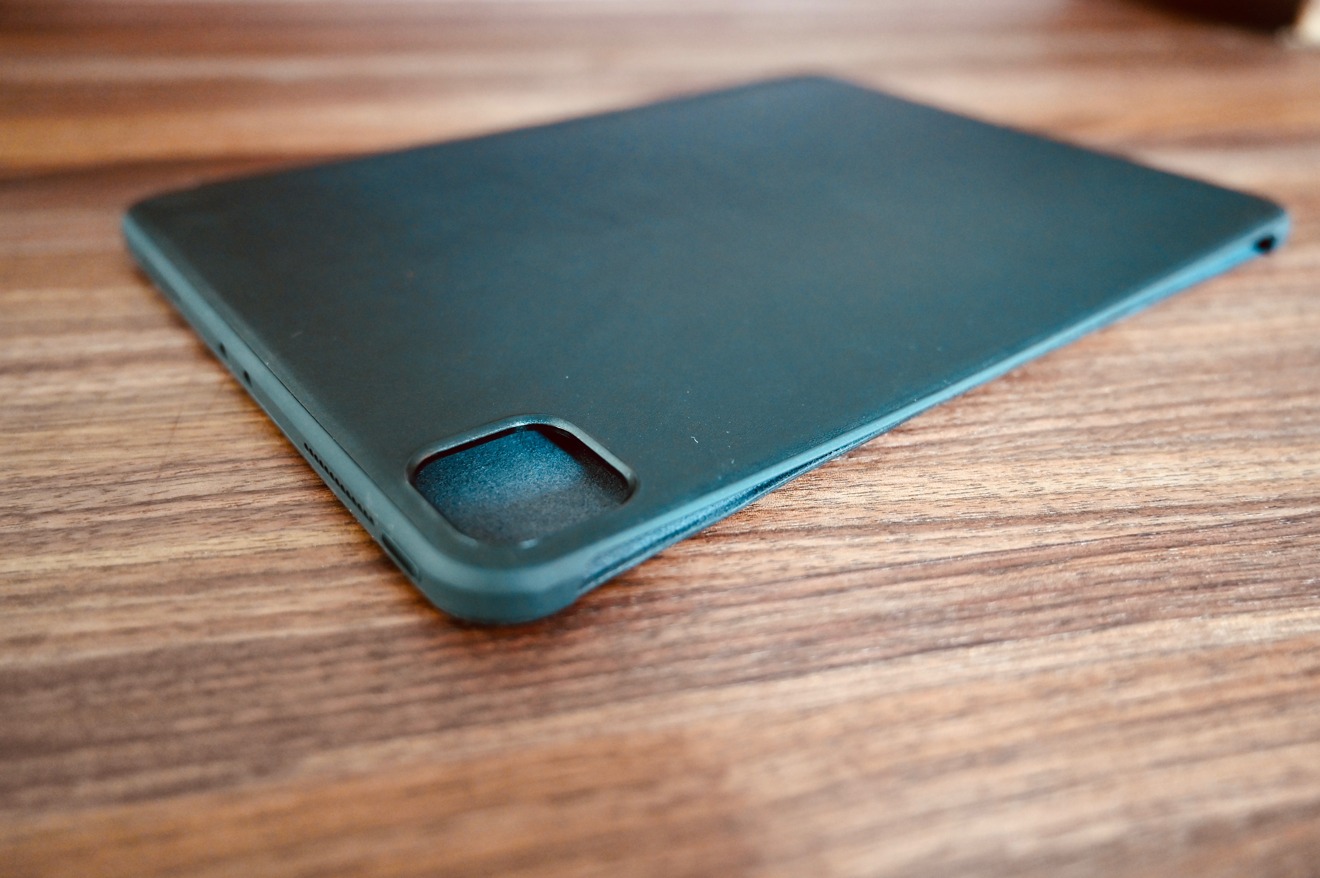 The ability to prop up your iPad Pro is huge. So many users elect to use the iPad Pro with a wireless keyboard so they don't have to have it all the time but can pull it out when necessary and being able to flip the iPad Pro up as a display is huge for that.
Not to mention watching movies or viewing photos. We also found it helpful when using our iPad Pro with our Mac utilizing SideCar to make our iPad Pro a second display.
That folio front will also sleep and wake the iPad when it is closed or opened, another aspect we don't often see with third-party devices.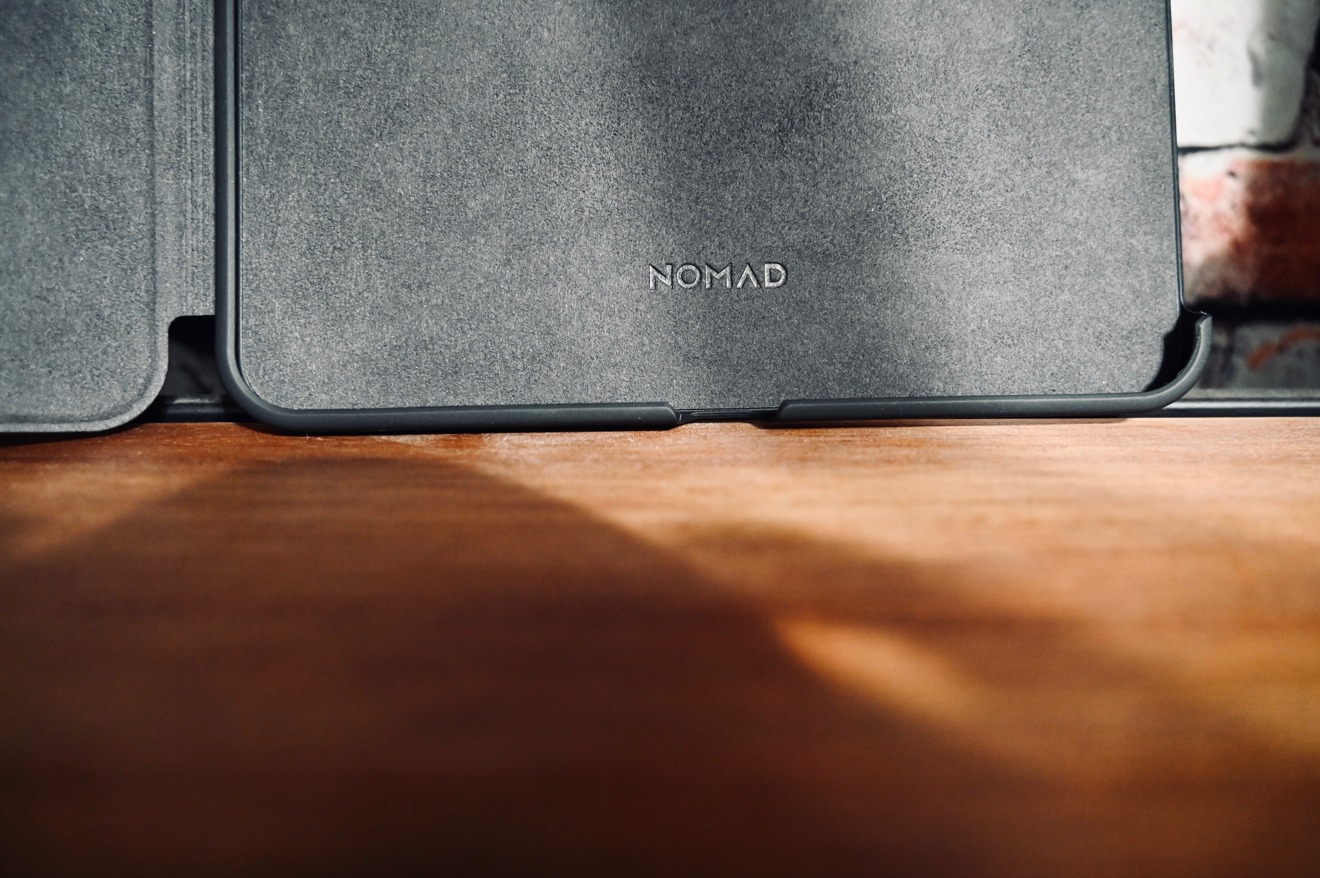 What makes the Nomad Folio so special is the attention to detail. The slim design, the svelte microfiber lining, sleep wake functionality, the ability to turn it into a stand, and the leather itself.
If you've tried any other Nomad products, you know the quality of the leather. It is found on their wallets, iPhone cases, AirPods and AirPods Pro cases, Apple Watch straps, even its wireless chargers.
It looks great out of the box but looks even better once you start to use it and it ages. It develops an amazingly rich patina, one we can attest to after copious usage of their other leather-encased gear.
The Rugged Case is very similar to the folio — same bumper, same Apple Pencil support, same interior, same leather. It differs by lacking any screen-protecting folio and instead ensconcing the rest of the iPad. Perfect for those who want adequate protection, but don't want
Where to buy
You can grab the new Nomad iPad Pro cases direct from Nomad's website. The Folio is available in black or brown in 12.9-inch and 11-inch sizes. The smaller size runs $149.95 and the larger runs $169.96.
The Rugged Case is $119.95 for the 12.9-inch variety and only $99 for the 11-inch.