Tim Cook voices disapproval of latest immigration restrictions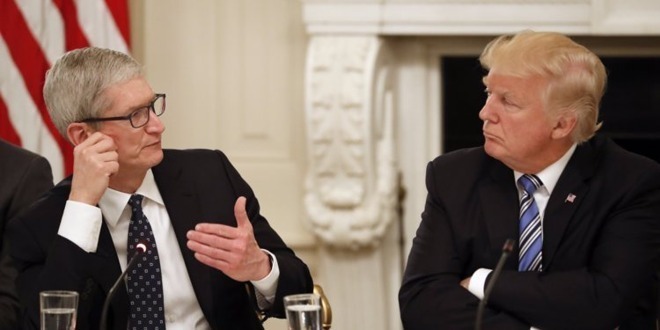 Beyond Tim Cook, CEOs of Google, YouTube, and Tesla have all gone on record strongly disagreeing with the president's choice to suspend work visas for immigrants.
On Monday, President Trump signed an executive order suspending foreign work visas. The order includes the L-1 visa, which allows companies to transfer overseas staff to the United States, and the H-1B visa, which enables companies to employ graduate-level workers in specialty occupations.
The move garnered blowback from many, including some of the top names in the tech industry. Tim Cook took to Twitter to condemn Trump's move, stating that diversity is a positive quality, rather than an obstacle to overcome.
Like Apple, this nation of immigrants has always found strength in our diversity, and hope in the enduring promise of the American Dream. There is no new prosperity without both. Deeply disappointed by this proclamation.

— Tim Cook (@tim_cook) June 23, 2020
Cook wasn't the only one to speak out about the visa restrictions. Google's CEO, Sundar Pichai, also condemned the executive order.
Immigration has contributed immensely to America's economic success, making it a global leader in tech, and also Google the company it is today. Disappointed by today's proclamation - we'll continue to stand with immigrants and work to expand opportunity for all.

— Sundar Pichai (@sundarpichai) June 22, 2020
Along with Cook and Pichai, YouTube's Susan Wojcicki and Tesla's Elon Musk also voiced their concerns. Many prominent figures from the tech industry continue to speak out against Trump's immigration reform methods.
CNBC points out that, According to The Migration Policy Institute, up to 219,000 workers could be blocked from entering and working in the United States.
Tech giants often rely on the H-1B program, which allows up to 85,000 "specialty workers" to move to the U.S. with their families. In 2019, Amazon received more H-1B visas than any other company in the U.S.
"Preventing high skilled professionals from entering the country and contributing to America's economic recovery puts American's global competitiveness at risk," a spokesperson for Amazon said.
In October of 2019, Cook, along with Apple's SVP for Retail and People Deirdre O'Brien, filed a brief with the Supreme Court supporting the preservation of the Deferred Action for Childhood Arrivals program. The brief profiled five "Dreamer" employees of Apple, as well as their supervisors, to show how they had contributed both to the company and the country.
Later that month Cook proceeded to urge the U.S. Senate to pass the Fairness for High-Skilled Immigrants Act, stating that "immigrants make this country stronger, and our economy more dynamic."