Developer says Apple rejected update for not forcing auto-billing on users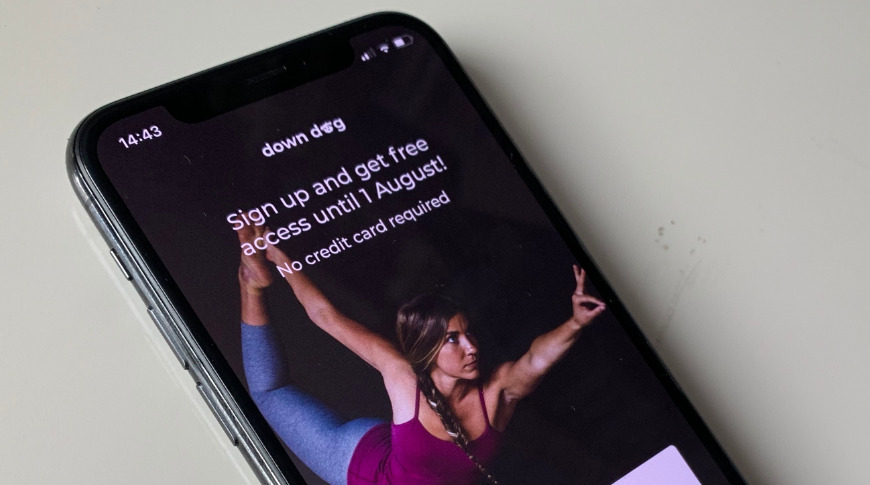 Yoga app developer Down Dog reports that Apple has rejected an update because its free trial version doesn't automatically turn into a paid subscription.
Following the recent App Store dispute over Hey email, another developer is claiming that Apple has rejected an update to its app. This time, it's reportedly specifically because the app offers a free trial, but does use Apple's App Connect service to turn that into an automatically-billing paid subscription.
Wow! Apple is rejecting our latest update because we refuse to auto-charge at the end of our free trial. They can choose to steal from their customers who forget to cancel, but we won't do the same to ours. THIS IS A LINE THAT WE WILL NOT CROSS. pic.twitter.com/s9HwD4ay4h

— Down Dog (@downdogapp) June 30, 2020
The tweet's attached screengrab references terms and conditions that developers producing iOS apps must abide. The full documentation says that apps may offer such a free trial, transitioning to a paid one, but it does not appear to mandate it.
The developer goes on to say that it has "experimented with auto-charging trials in the past" and that it's been problematic. "[It leads] to 1) fewer users trying the product... 2) a huge number of refund requests by users who forget to cancel and 3) complete disbelief from those users when we explain that Apple won't allow us to issue refunds."
Apple has yet to comment, and it is not clear why the issue arose over this particular update. However, Down Dog does promote on its website how users can avoid paying more to Apple.
"Purchasing through our website avoids commission fees commonly charged by Apple or Google," says the site, "and will usually get you the best price!"
Down Dog's yoga app is still available in the App Store, and the developer does not say what the latest update was adding or fixing. The existing app continues to offer in-app purchases of various levels of subscription, but the company also offers direct subscriptions via its website.
The company's complaint is similar to one it made in June 2020 regarding Google. Down Dog's yoga app had been removed from the Google Play Store for the same practice of offering subscriptions via its official site. However, Google allowed the app back after an appeal.
"This is all done under the guise of protecting their users," said Down Dog about Google's initial decision to remove the app, "but is clearly a monopolistic attempt to get 30% of our revenue, as is the case when users subscribe via Google."
Separately, Apple has said that it is listening to developers and their concerns about the pricing and management of the App Store.