Tom Hanks disappointed with Apple TV+ 'Greyhound' release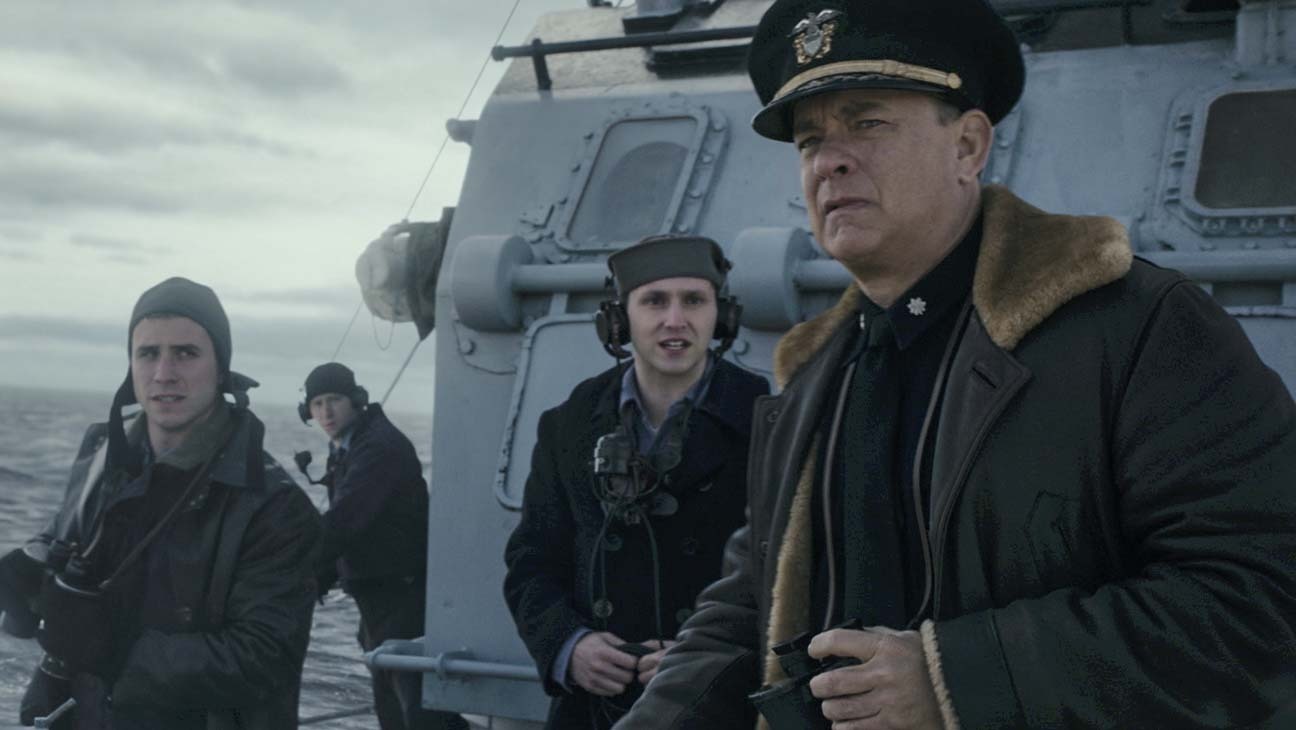 The release of the Tom Hanks movie "Greyhound" on Apple TV instead of cinemas is an "absolute heartbreak" to the film star, an interview reveals, with Hanks also using the opportunity to poke fun at Apple's PR policies during the ongoing COVID-19 pandemic.
In the days before the July 10 premiere of "Greyhound" on Apple TV+, veteran actor Tom Hanks has to take on the usual gauntlet of interviews and public appearances expected of such a star. However, the movie's marketing is being tempered by the continuing coronavirus pandemic, which has impacted not only the interview, but the release of the movie and Hanks' life.
Originally intended for a theatrical release, Greyhound is instead being offered through the Apple-owned streaming service, due to COVID-19 social distancing measures closing theaters around the world. The move to the small screen for a production meant for theaters has led to disappointment for Hanks who refers to the change in plans as "an absolute heartbreak" in an interview with the Guardian.
"I don't mean to make angry my Apple overlords, but there is a difference in picture and sound quality," offers Hanks.
Apple reportedly picked up the movie from Sony Pictures for around $70 million in an auction handled by CAA Media Finance and FilmNation.
Shortly after, Hanks seemingly mocks Apple's public relations team about the interview, which had to be carried out via a video call. According to Hanks, "the cruel whipmasters at Apple" asked him to use a blank wall as a background, to prevent anyone from freely snooping Hanks' office instead of talking about the movie.
Hanks suggests he looks like he is in "a witness protection program, but here I am, bowing to the needs of Apple TV."
The release of Greyhound isn't the only thing in Hanks' life that has been harmed by COVID-19, as he was one of the high-profile celebrities to have been infected by the virus, along with his wife. In March, the pair were diagnosed with the virus and hospitalized for three days.
Set during World War II, Greyhound tells the story of Captain George Krause, a naval officer leading an international armada of ships on a mission to deliver troops and supplier to allied forces during the Battle of the Atlantic. On the way, Krause has to battle personal demons and self-doubts to become an effective leader of the Navy destroyer.