Intel details Thunderbolt 4 spec, but 'Apple silicon' support is unclear [u]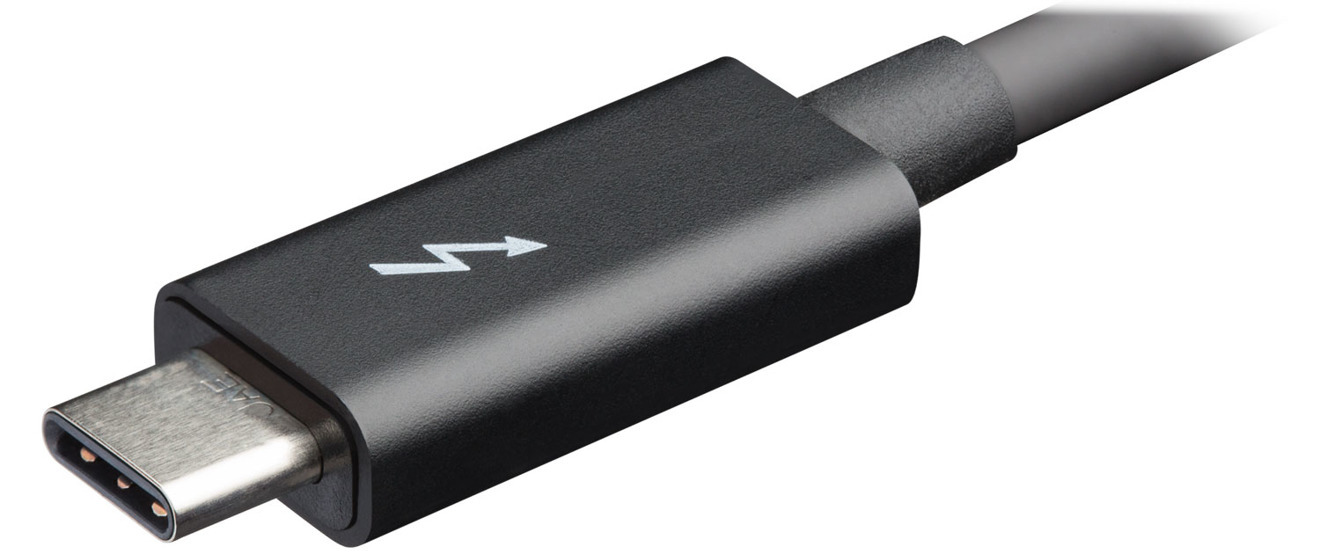 Intel on Wednesday announced new details about its upcoming Thunderbolt 4 standard, though compatibility with Apple silicon Macs remains to be seen.
The Thunderbolt 4 standard will be backward compatible with previous Intel ports and cables, and will also be cross-compatible with USB4. Compared to Thunderbolt 3, it'll offer a number of tangible benefits to consumers while retaining the USB-C connector type.
For example, it'll allow for universal cables up to two meters long without needing to resort to active cables that leave out older USB standards. Thunderbolt 4 will also support accessories, such as docks, with up to four Thunderbolt 4 ports. The standard will double the minimum video and data requirements of Thunderbolt 3.
Thunderbolt 4 will debut on Intel's Tiger Lake Processors for laptops later in 2020. Intel will also make new 8000-series controller chips available to computer and accessory makers.
How Apple silicon Macs are going to implement Thunderbolt support is an open question. The Developer Transition Kit — essentially a Mac mini with an A12Z — doesn't come with any Thunderbolt 3 ports, for example.
Intel notes that Thunderbolt 4 requires "Intel VT-d-based direct memory access protection." That suggests that Thunderbolt 4 may require Intel chips or technology to function.
Update: Apple in a statement to AppleInsider said it is committed to the future of Thunderbolt and will support the protocol on Apple silicon Macs.