Mac Catalyst apps to gain Apple Pay support this fall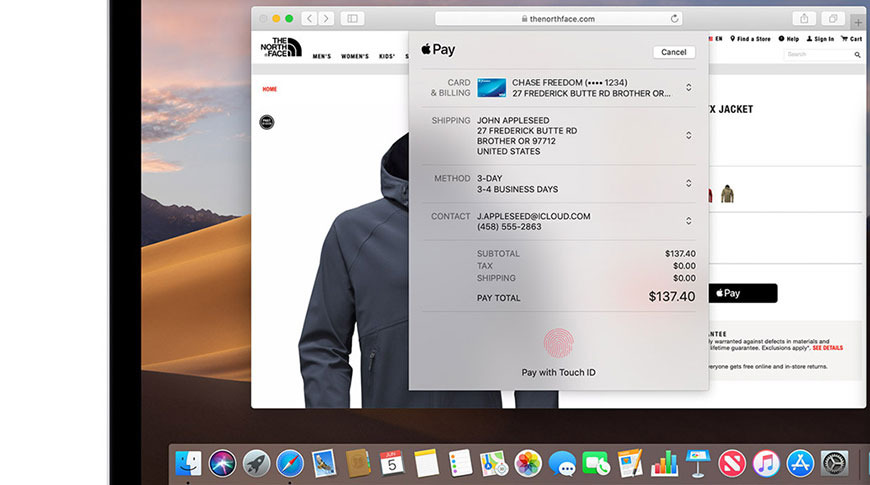 AppleInsider is supported by its audience and may earn commission as an Amazon Associate and affiliate partner on qualifying purchases. These affiliate partnerships do not influence our editorial content.
Apple is preparing to roll out Apple Pay support for Catalyst apps with the release of iOS 14 and macOS Big Sur later this year, a move that will allow developers to easily deploy streamlined in-app payment experiences across both operating systems.
The new capability was quietly announced in release notes accompanying Tuesday's iPadOS 14 beta.
Until now, apps made with Mac Catalyst, including those built from scratch, have been unable to integrate Apple Pay as a payments option. When iPadOS 14 and macOS Big Sur see release this fall, however, developers will be free to include the feature in titles crafted with Catalyst tools.
Two contingencies have been added to existing delegate protocols to enable Apple Pay support, Apple says. Both deal with payment authorization controllers and at least one must be implemented to add the feature when building for Catalyst.
Importantly, no changes are required to enable Apple Pay when porting an iPad app to Mac. While not specified in today's release notes, it is believed that native iPad apps can run the feature on future Apple silicon Macs without code modification.
Introduced with macOS Catalina last year, Catalyst is a toolkit that allows developers to port iPad apps to macOS, as well as build iPadOS and macOS apps simultaneously, with minimal effort. New frameworks and technologies introduced with macOS Big Sur promise to further blur the line between Apple's mobile and desktop operating systems.
Apple fails to mention Apple Pay for Catalyst support in its latest macOS Big Sur beta release notes, though the protocol is thought to apply to the new operating system due out this fall. Whether the new integration is also compatible with older macOS versions, including the current Catalina, remains unclear.