Belkin releases three new wireless chargers, MacBook privacy screen protector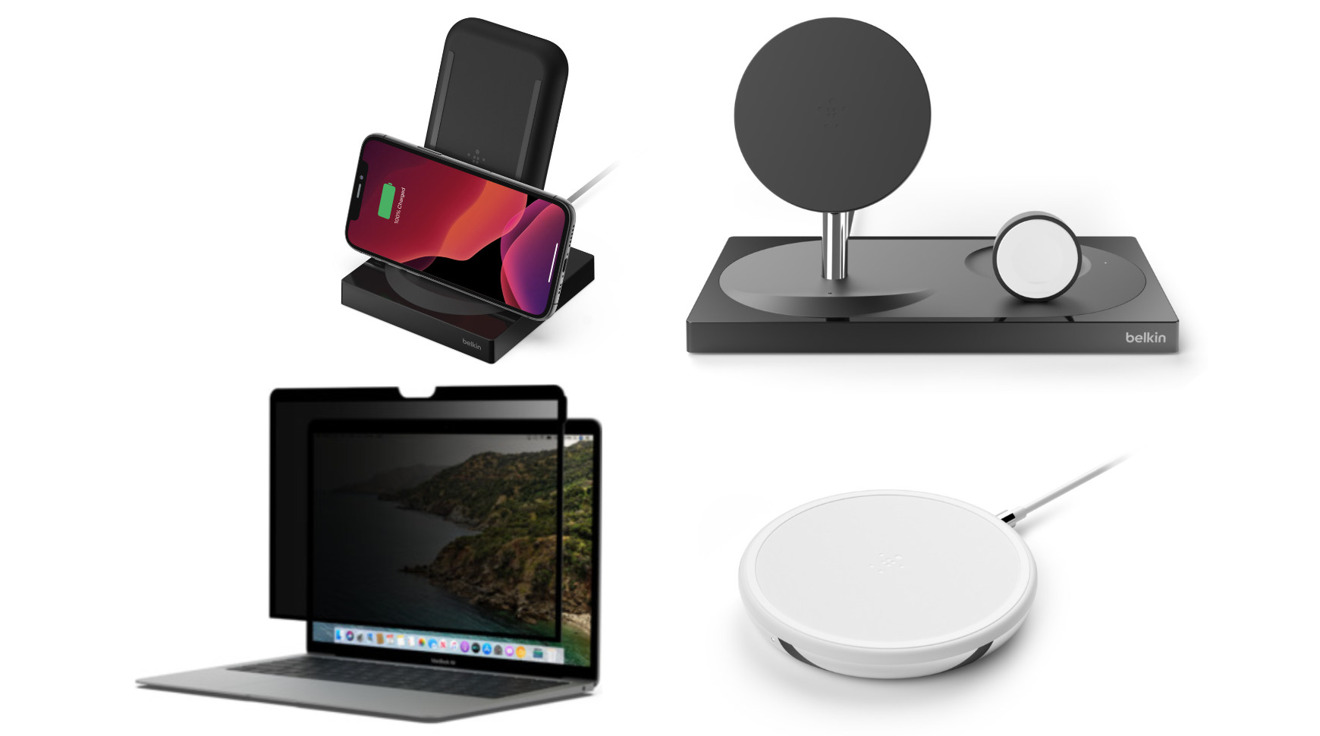 Belkin is out today with four new accessories aimed at Apple users, including a screen protector for Macs and a trio of wireless chargers.
Belkin previewed some of these devices earlier this year at CES, but now they are available to order. As all of these are designed for Apple users, these special editions are available only through Apple and Belkin itself.
The new devices include a privacy-protecting screen protector for MacBooks, a multi-device wireless charger, a simple charging pad and a portable wireless charging battery with a desktop stand.
TruePrivacy Screen Protection
The new TruePrivacy Screen Protector is a removable and reusable screen protector for MacBooks that offers privacy when viewed from an angle. It prevents onlookers from seeing what you are working on while out and about.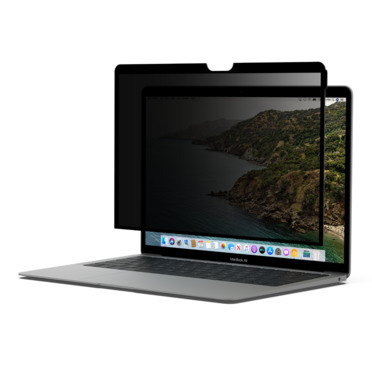 Students, health care providers and others will appreciate being able to obfuscate their work.
The screen protector is ultra-thin and easy to remove. It can then be washed and reused. There is a TruePrivacy Panel for easy storage for when not in use. It is also able to aid in fighting off glares.
BoostCharge Portable Wireless Charger + Stand Special Edition
This is a special Apple-specific version of Belkin's BoostCharge Portable Wireless Charger + Stand. It has a glossy, boxy bottom where a portable battery and your iPhone can rest.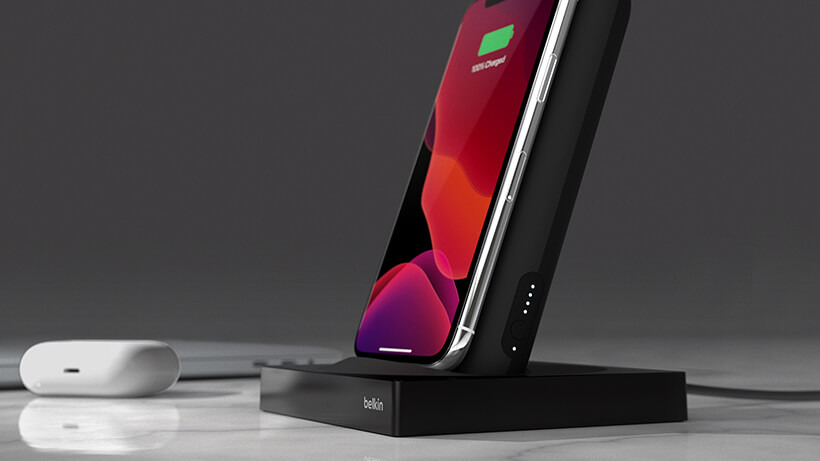 Users can place their iPhone in portrait or landscape mode to charge on their desk or nightstand. When they are ready to head out, they can grab the phone and the battery (which acts as the backplate). This portable battery is able to wirelessly charge your phone while on the go.
The battery has a 10,000 mAh capacity and can wireless charge an iPhone at 7.5W of power. There is an additional USB-A port to power a second device simultaneously. When not charged on the stand, the battery can be charged over USB-C.
BoostCharge 3-in-1 Wireless Charger Special Edition
For those who want a multi-device wireless charger, there is the BoostCharge 3-in-1 Wireless Charger Special Edition. It follows a similar aesthetic to Belkin's previous designs that are Apple-specific.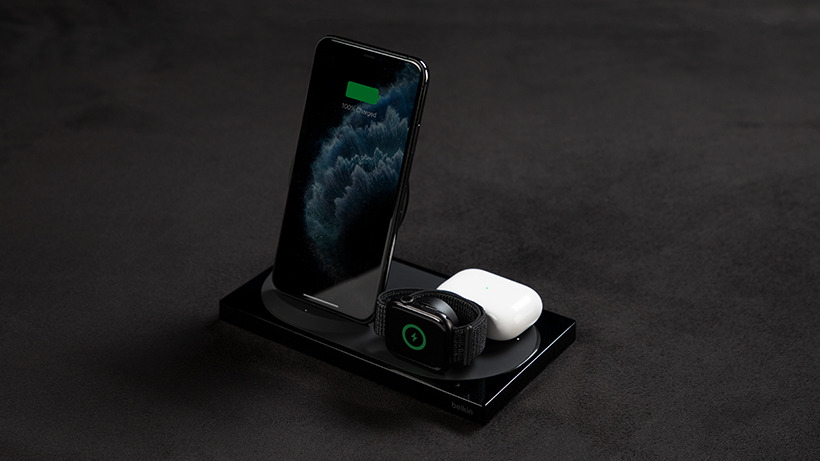 The bottom is boxy and glossy with a stainless steel post holding the elevated wireless charging pad behind the iPhone. Additionally, there is an integrated Apple Watch charging puck on the right side. Behind the Apple Watch charger is another pad used for charging a set of AirPods or AirPods Pro.
BoostCharge Wireless Charging Pad 7.5W Special Edition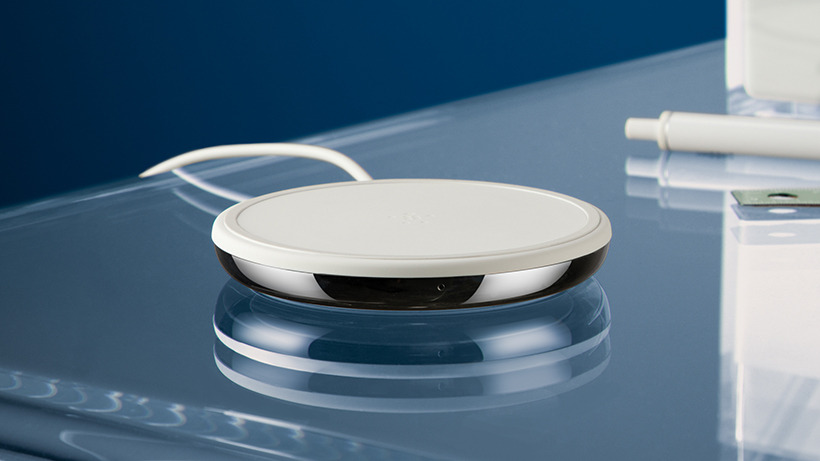 Finally, Belkin released a special edition of the BoostCharge Wireless Charging Pad. This has a stainless steel body in glossy silver or glossy black with a soft pad on the top. It outputs, like the others, 7.5W of wireless charging.