CES post show: The best gear coming this year for Apple fans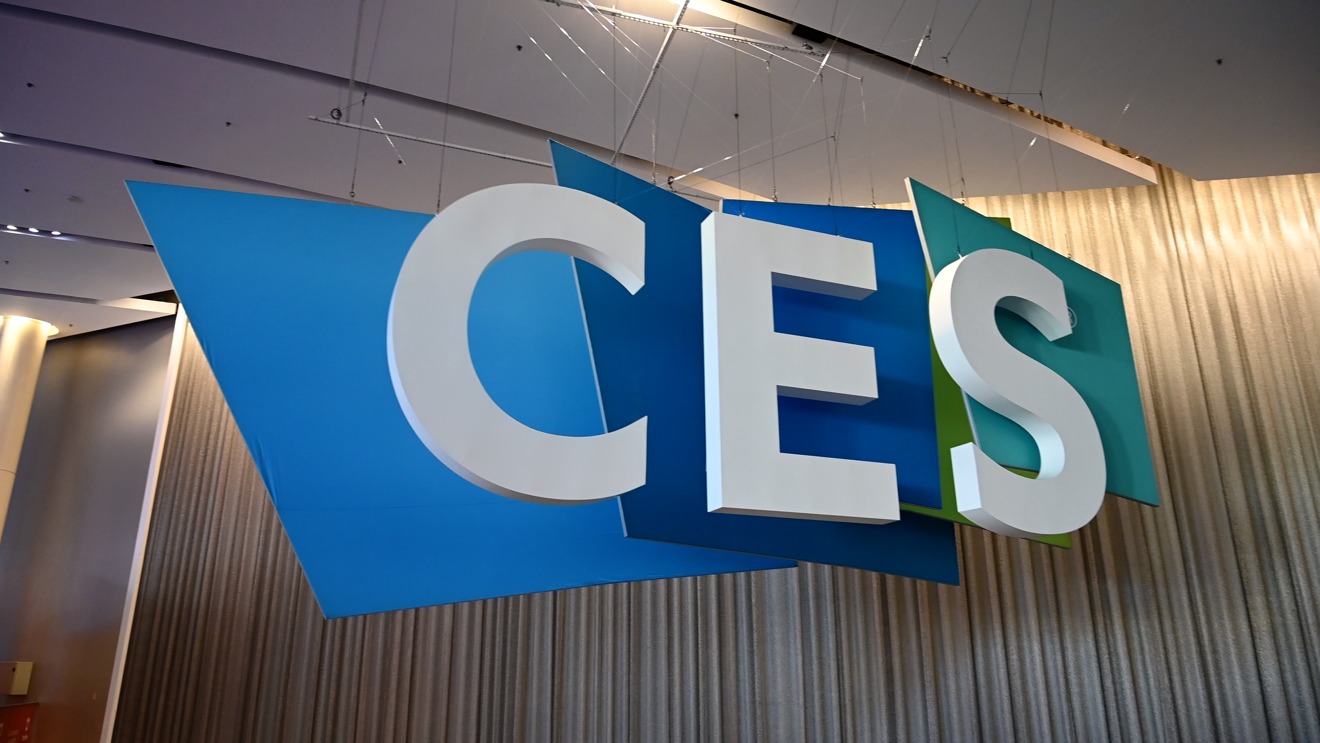 CES 2020 is now in the rearview mirror so we are quickly taking a moment to reflect back at our favorite devices that we tried out during the show that are sure to appeal to Apple fans.
All of the gear and gadgets we tried are expected to launch in 2020. though not all have firm release dates yet so they may shift.
Seagate FireCuda SSD
You don't have to be a gamer to appreciate the sleek style and speed of the Seagate FireCuda gaming SSD.
It has a solid soft-touch body, a tiny footprint, a fast internal NVMe M.2 internal drive, USB-C IO, and a slick customizable breathing status light.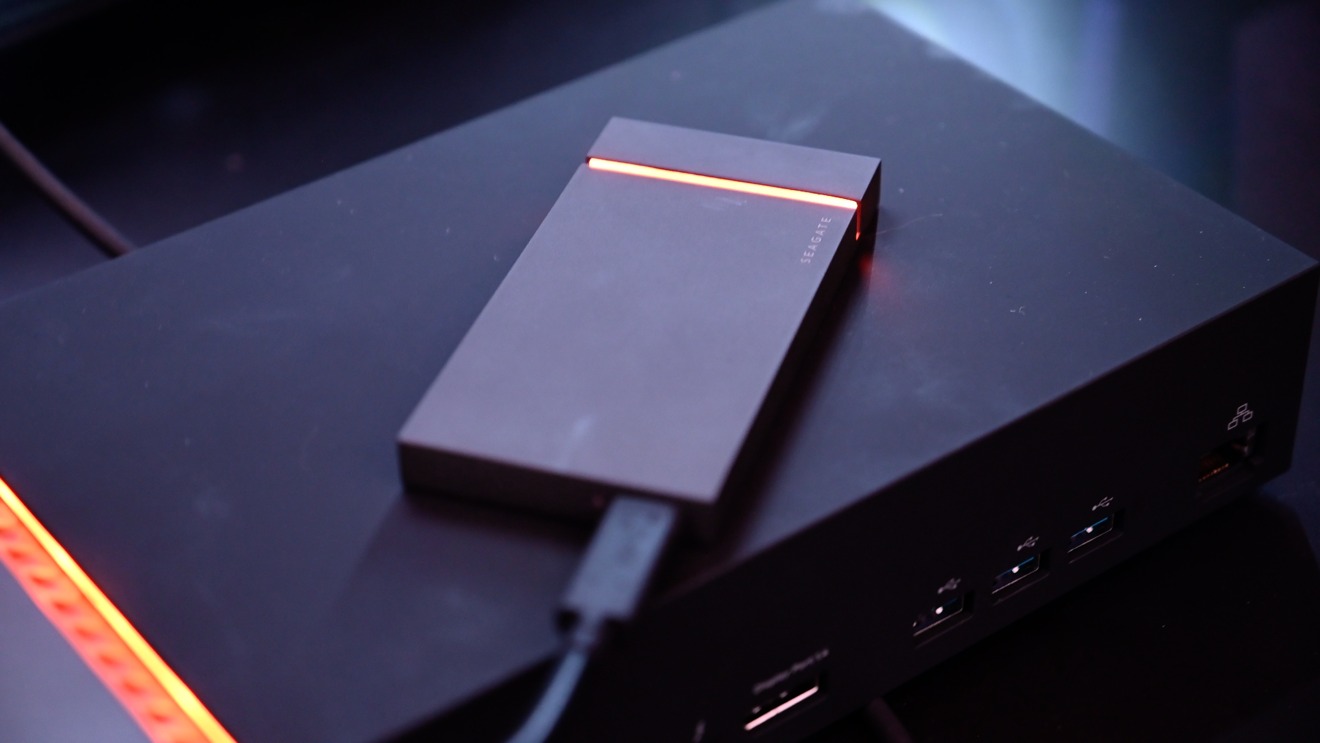 The Seagate FireCuda gaming SSD pairs well with the similarly-styled Thunderbolt 3 gaming dock from Seagate that integrates many different ports as well as a hard drive and an internal NVMe dock.
Braun AirPlay 2 speakers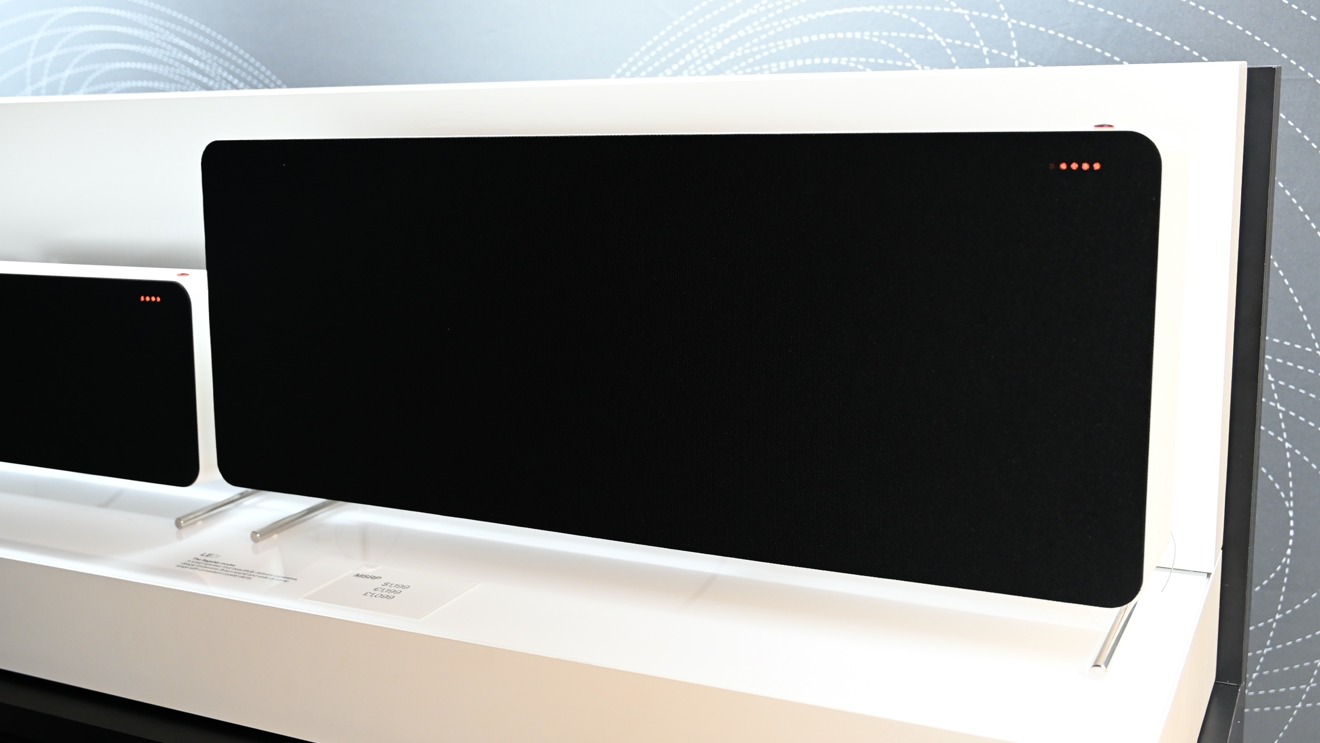 Braun is going back to its roots with its new trio of wireless speakers. Inspired by Deiter Rams LE speakers from years back, the new LE01, LE02, and LE03 range from large to small to fit a variety of homes. The sleek minimalist aesthetic also blends well with modern or rustic interiors.
They support Google Assistant, but can easily be muted for privacy concerns. When muted, the microphone is physically disconnected which alleviates any worry around someone hacking in to listen to your home.
AirPlay 2 support is included as well for multi-room playback and effortless Siri, playback, and HomeKti support.
Not to mention they sound phenomenal, at least during our demo period.
Mophie Powerstation GO
Mophie is known for its excellent line of chargers and battery packs, and it is expanding with the addition of the new Powerstation Go. This powerable charger has dual USB-A ports, a 65W AC output, and a wireless charger perched on the top.
What particularly sets the Powerstaion Go apart, however, is the included set of jumper cables. Powerstation Go can be used to jump-start your car, boat, or lawnmower in a pinch.
WeMo React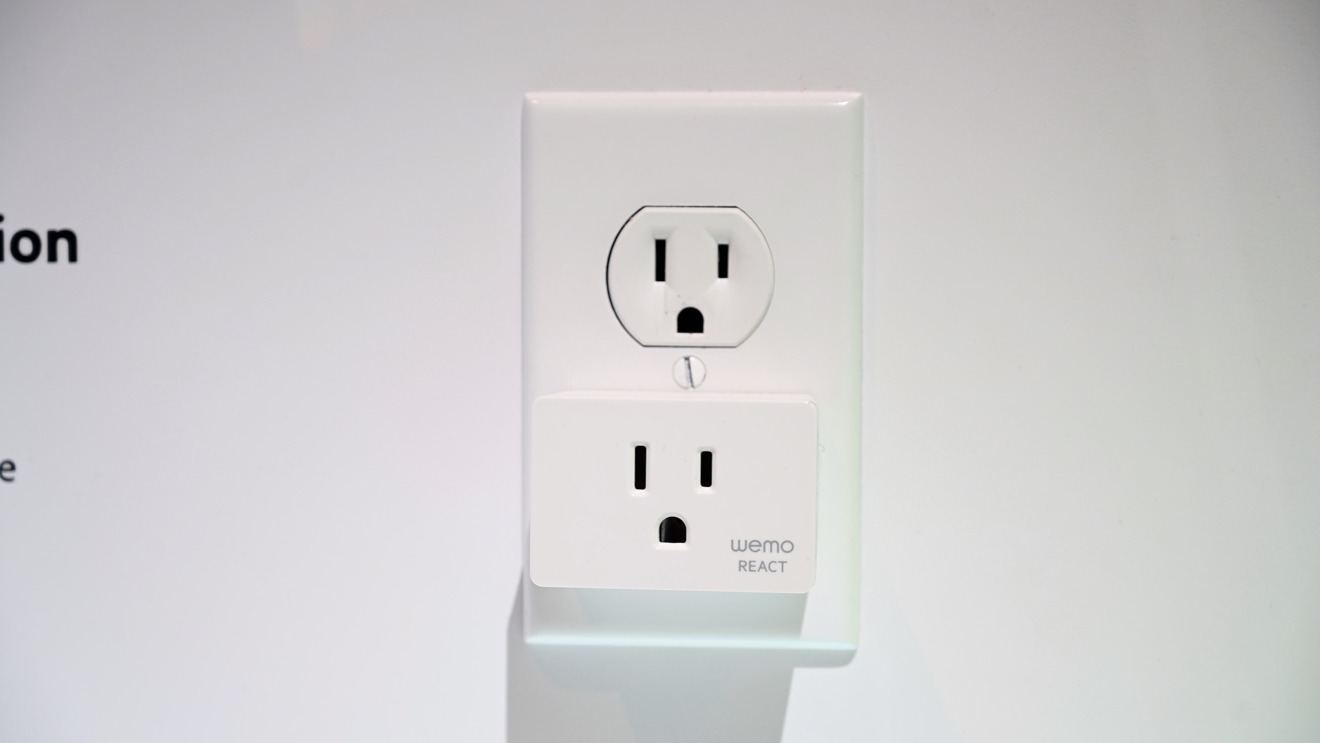 WeMo React may look like most other smart plugs, but it's not. Rather, the React monitors the energy being consumed by a device and then is used to trigger scenes and automation routines.
Think about placing it in the bedroom and connecting a wireless charger to it. Whenever a device is placed on the wireless charger, React will turn off lights and lock the door. It is certainly a unique HomeKit application that we can't wait to try out more.
STM ChargeTree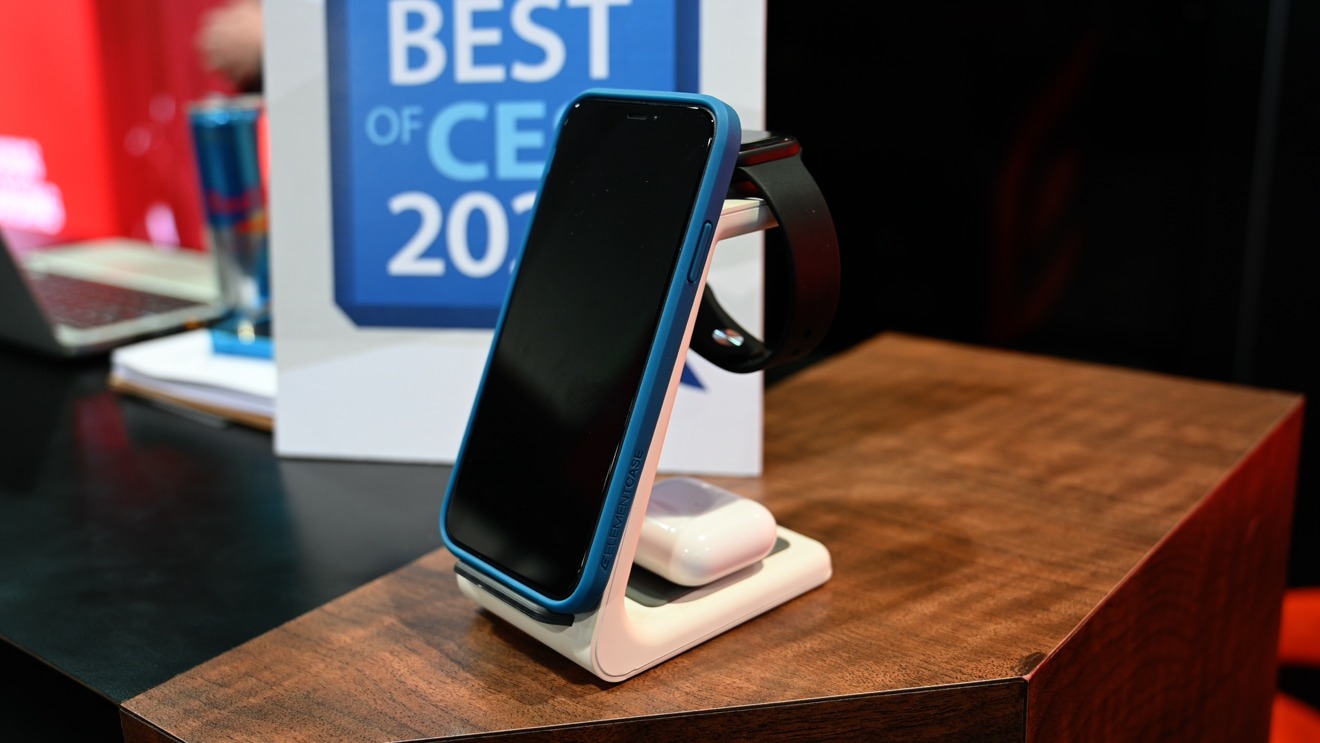 The STM ChargeTree is yet another multi-device charger, but one that builds up rather than out. It has a very small footprint yet can charge your iPhone, AirPods, and Apple Watch simultaneously.
Satechi 108W Multi-Charger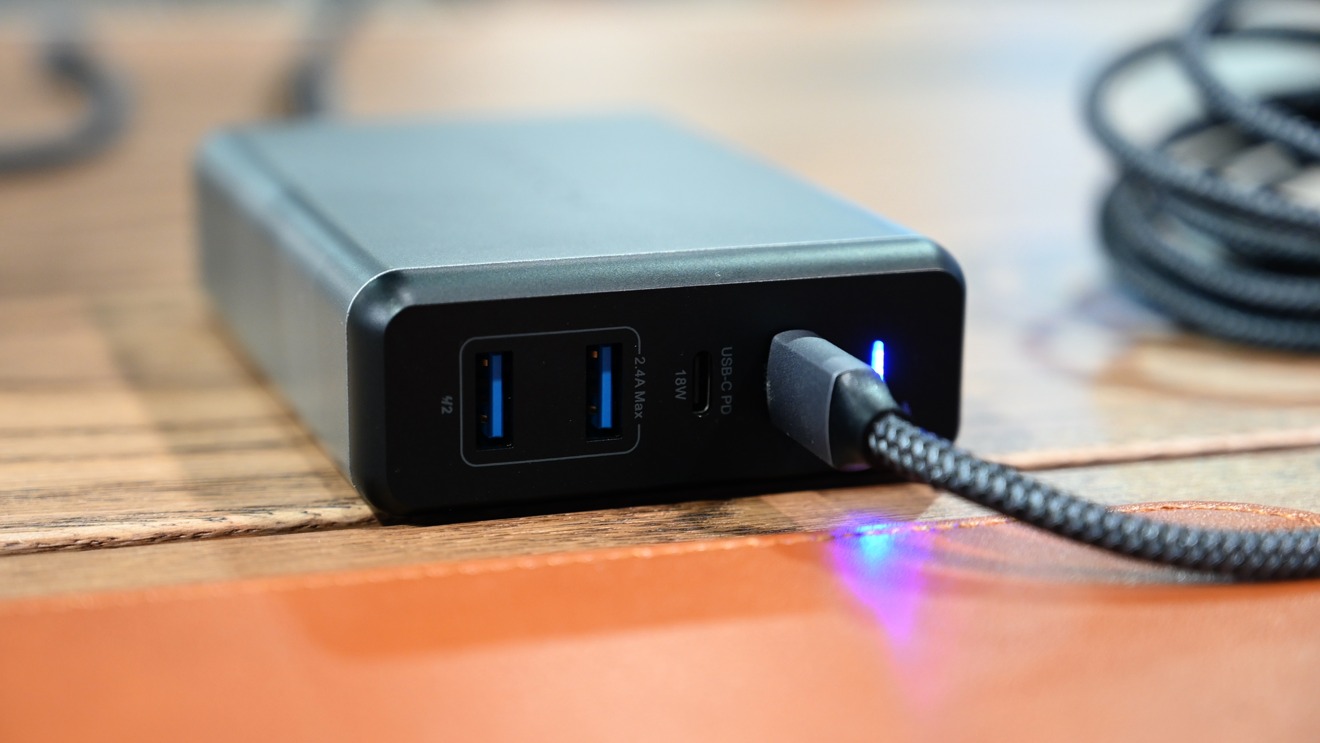 Satechi has once more iterated on its popular form factor for its new multi-device charger but does so with massive power. It can charge a MacBook Pro at up to 90W over USB-C, an iPad or iPhone at 18W over USB-C, and two additional devices over USB-A.
In total, the new charger can output up to 108W of total power. Not the most we've seen, but certainly impressive from a well-known brand.
Brydge Pro+
We can't round up the best of CES 2020 without talking about the Brydge Pro+ for iPad Pro. This aluminum external keyboard has added a trackpad, both of which connect wirelessly over Bluetooth to your iPad Pro.
Philips Hue
Signify always makes waves at CES each year with the introduction of new lights and accessories. This year we find ourselves with the new Econic line of path lights, the wall accent Appear, and the larger Lily XL spotlight for U.S. adopters.
All of these new lights support millions of colors and work with Apple's HomeKit.
Nomad Base Station Pro
Base Station Pro is poised to be the best wireless charger yet when it launches early this year.
What separates it from the pack is the ability to place three devices anywhere on its large leather surface. No matter the placement, each device will charge at full speed.
Scosche BaseLynx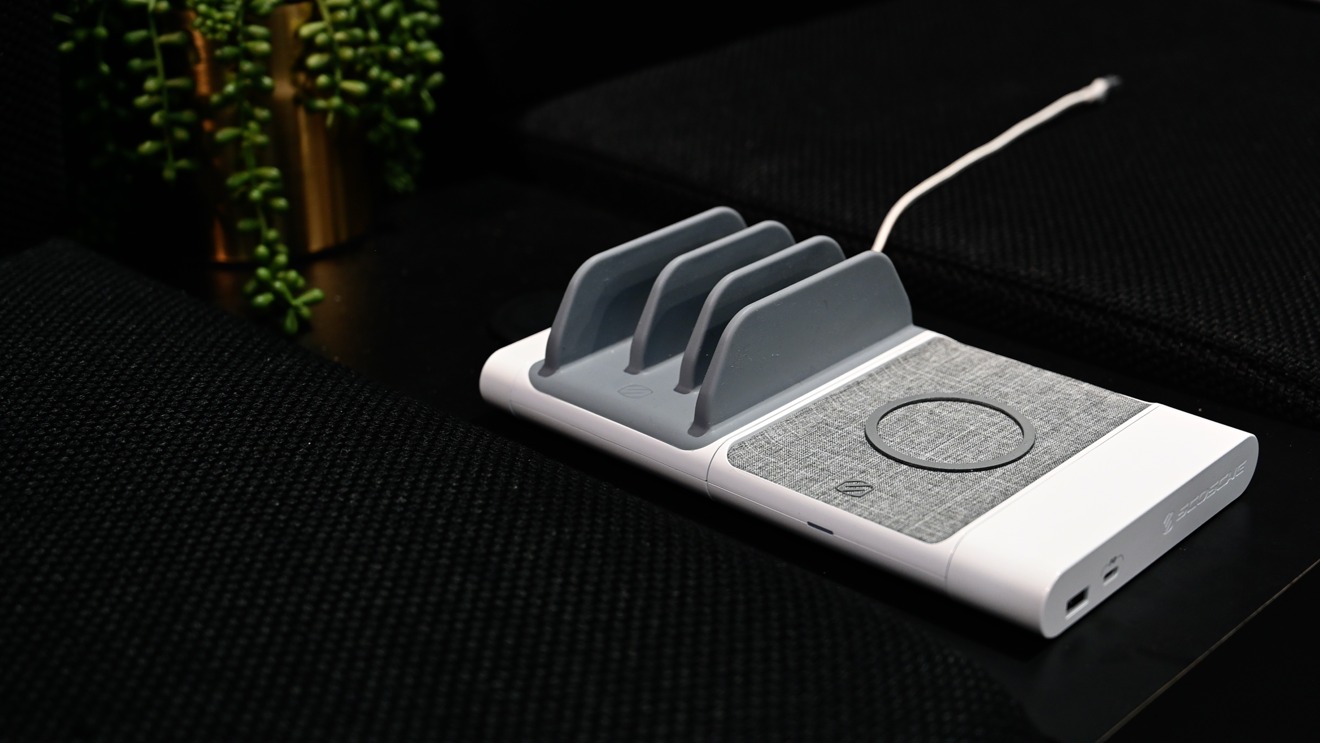 Scosche takes the multi-charger to a new place with the modular BaseLynx setup. Here, users can opt to start with a starter kit that includes three modules or they can build their own. Regardless, additional modules can be picked up to expand the setup and meet the needs of its users.
Modules include USB-C and USB-A ports, a wireless charging pad, an Apple Watch dock, and a vertical dock for tablets. Users can pick the pieces they want and snap them together.
It is available in black and white, with the white being an Apple Store exclusive from the start.
Pitaka Omni Charger
Pitaka is gearing up to release its new Omni Charger which allows up to six devices to charge at once. There is a Qi charging pad at the front for a phone, a small one to the side for Airpods, an MFi-certified Apple Watch charging puck, and a Lightning or USB-C iPad stand at the back.
Two additional USB outputs are located to the side, along with bonus drawer which has a small LED light to illuminate its contents.
Legrand Drivia
Legrand is taking HomeKit to a new level with its Drivia smart electrical panel. Here, you can monitor and control all the different components within your electrical panel.
There are many applications, but particularly the most common is the ability to toggle a hot water heater on or off whenever you leave for an extended period of time. No sense in paying to keep your hot water heater hot while you are off for a week on vacation.
Level smart lock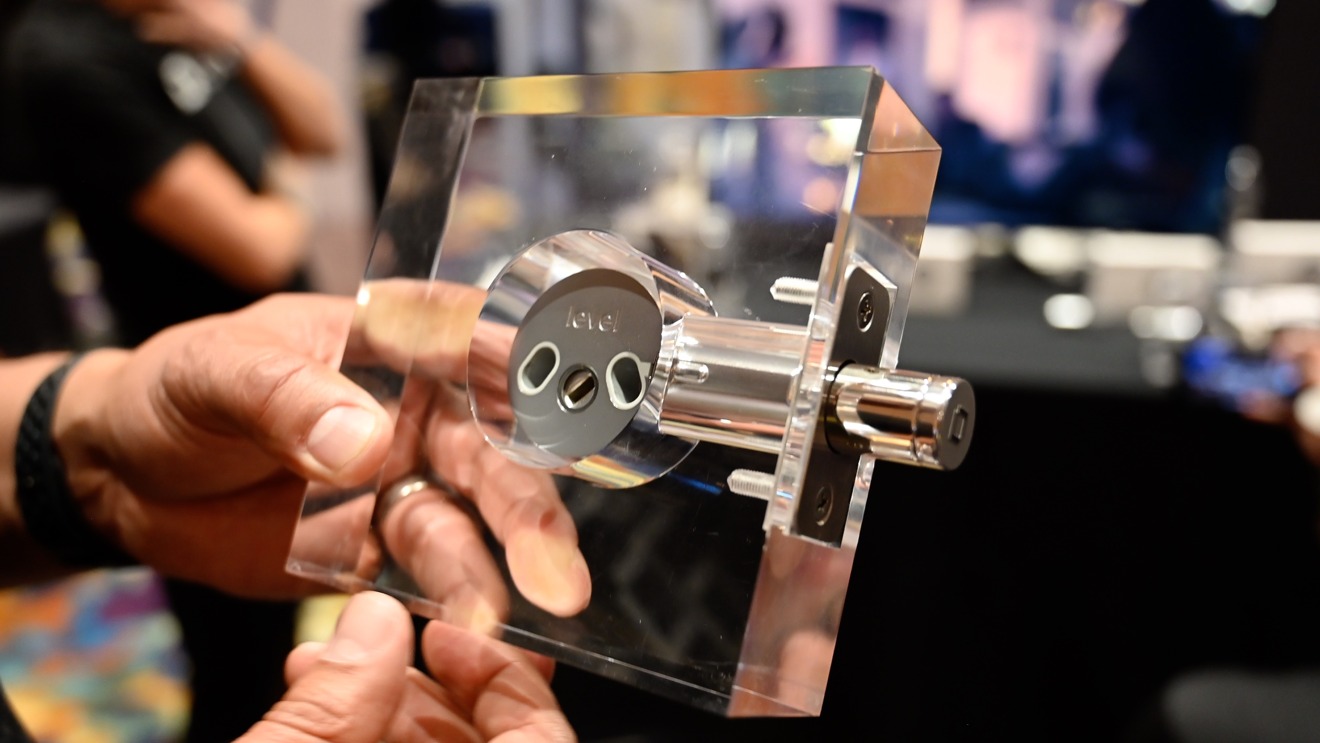 Rather than replace your external hardware, Level is a smart lock that is contained entirely within the door. That allows users to retain their existing hardware and use patterns but have all the benefits of a HomeKit-connected door lock.
Arlo Pro 3 Floodlight Cam
For CES 2020, Arlo is debuting its new Arlo Pro 3 Floodlight cam. This new camera has the same smarts and performance of the Arlo 3, but adds a massive LED floodlight to either side. The light can be toggled on or off from within the app or triggered upon motion detection which can all be customized within the app.
Unfortunately, at the moment it doesn't support HomeKit, but Arlo has been good in the past about retroactively adding HomeKit support to many other cameras in its lineup.
Kanex wireless charging station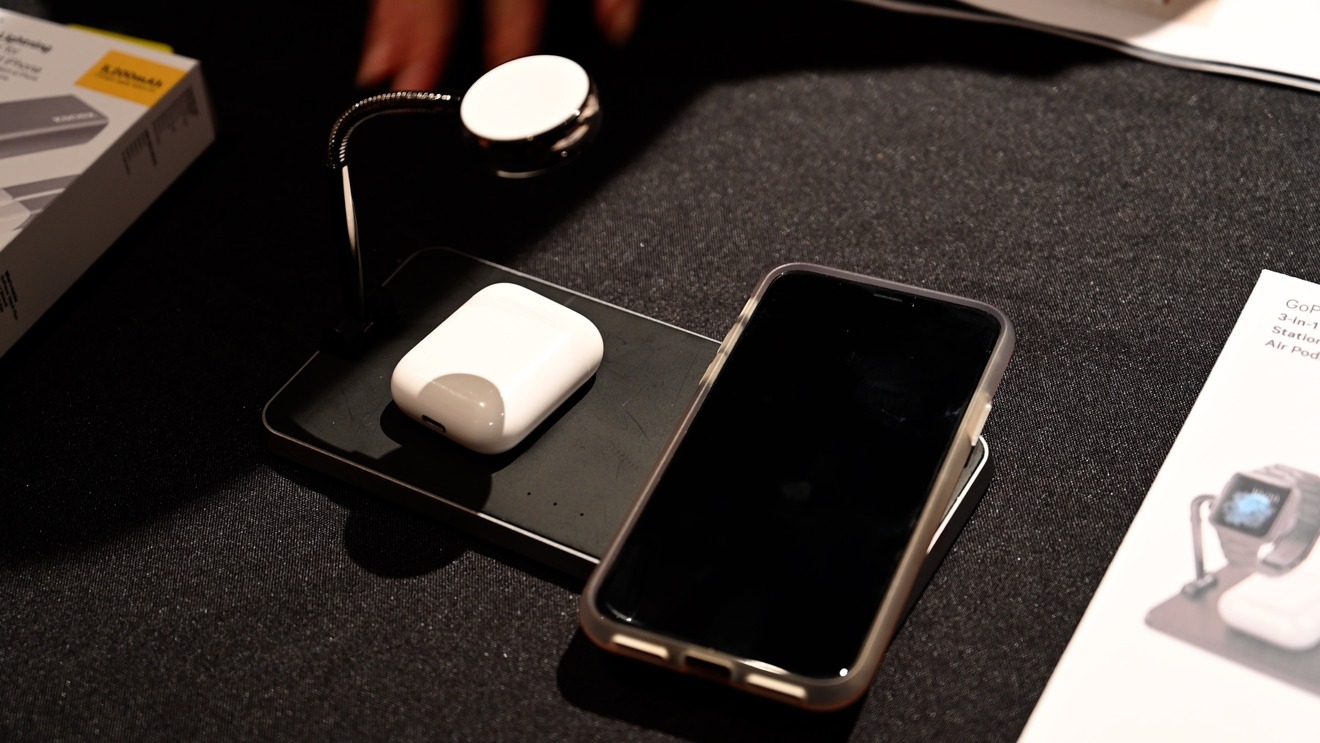 This multi-charger turned our heads when we spotted it at CES Unveiled. From Kanex, this multi-charger can wirelessly charge your AirPods and your iPhone while your Apple Watch is perched above.
What makes it extra special is the ability to charge over USB-C and the ability to move the Apple Watch charger completely flat for travel.
Abode Outdoor/Indoor Camera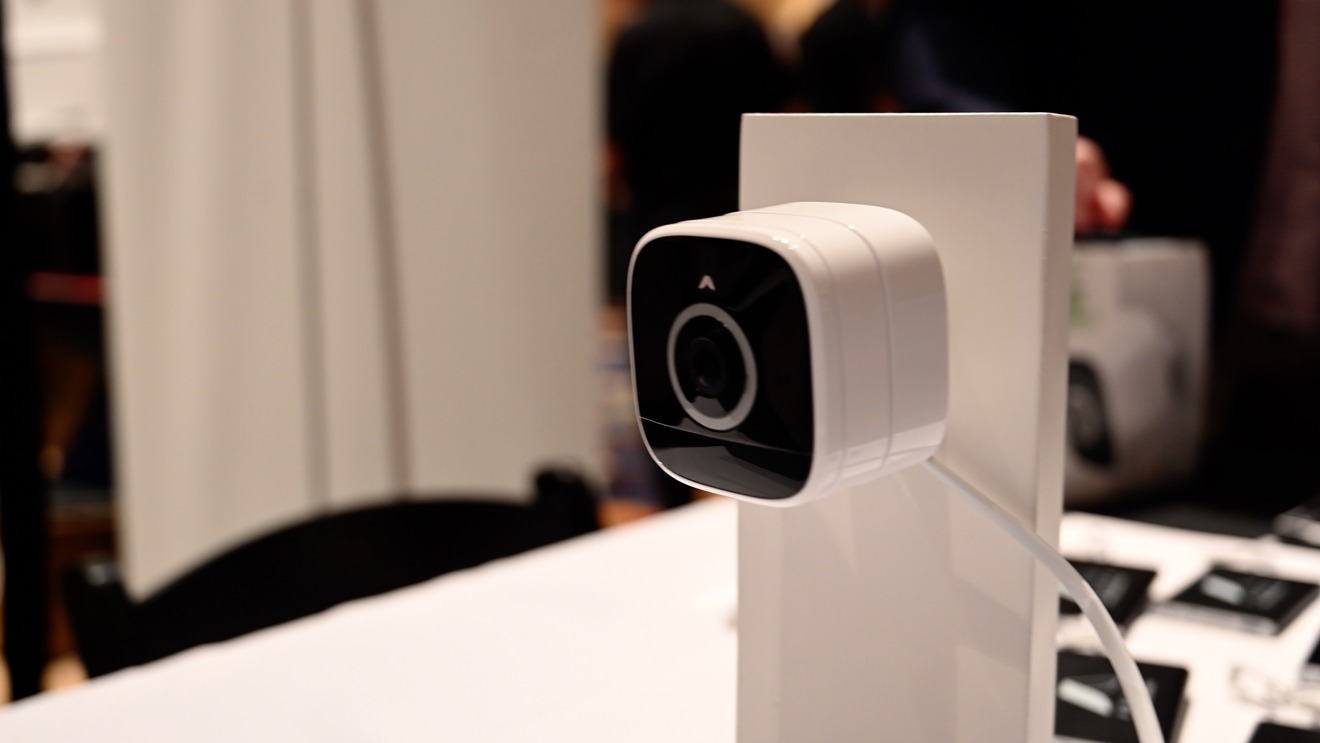 The Indoor Outdoor Camera works on its own, no hub necessary, and can be mounted on a wall and plugged in or hardwired with a set of doorbell wires. It works with HomeKit out of the box and Abode says they are actively exploring HomeKit Secure Video support as well.
August Wi-Fi Smart Lock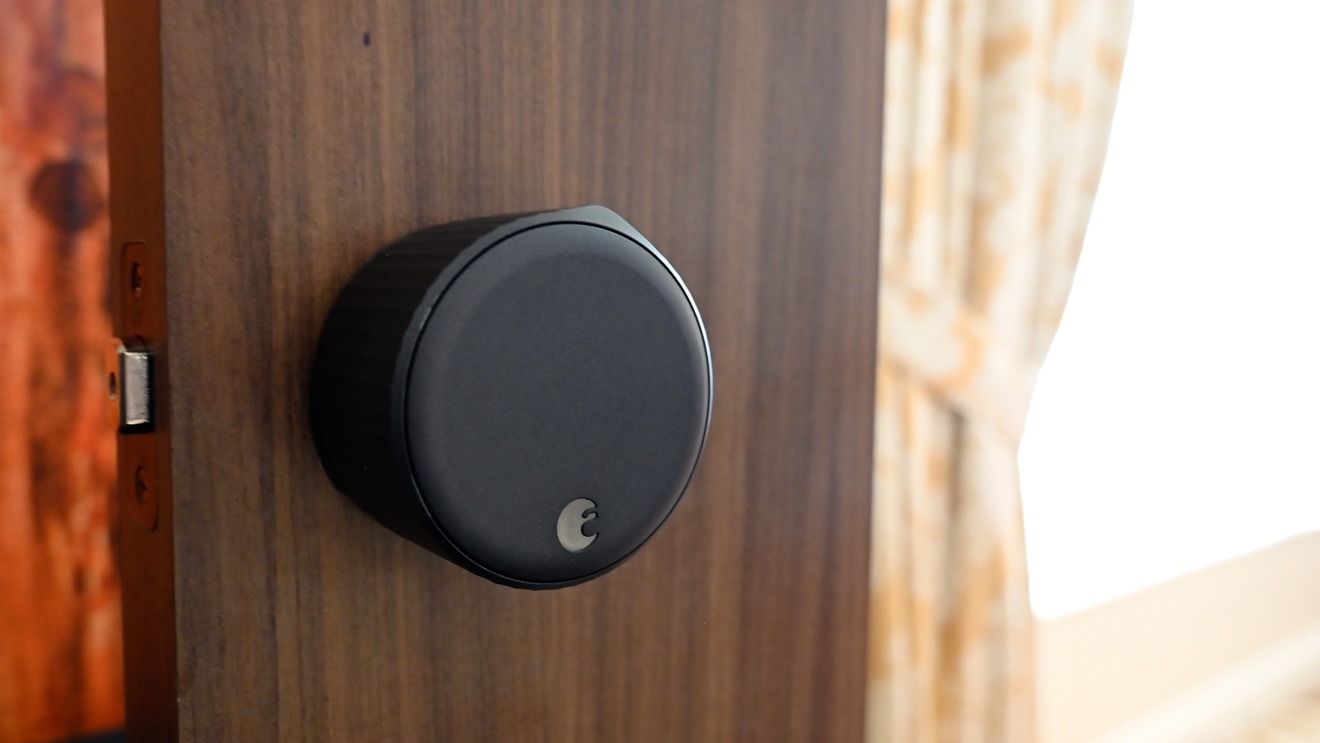 Finally, August has launched a new version of its immensely popular smart lock. The August Wi-Fi Smart Lock is not only significantly smaller than previous generations, but it integrates Wi-Fi into the body of the lock itself.
Like its predecessor, it works with HomeKit, and also has its own Apple Watch app which can create a direct BLE connection when opening from the watch for very fast speeds.