'Batterygate' users can now file to get up to $25 settlement from Apple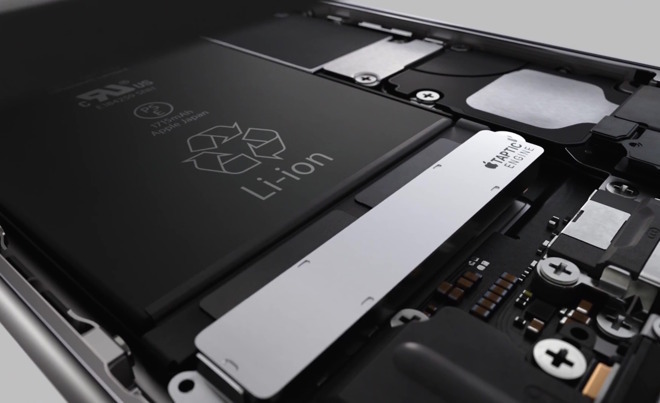 Users affected by Apple's throttling of older iPhones can now submit a claim to potentially receive around $25 per phone, following a court's decision to accept Apple's settlement.
Apple's proposed $500 million deal to settle the series of class-action lawsuits over its slowing down of older iPhones, has been approved by the US District Court. Following a preliminary approval in May 2020, the court is now requesting that eligible affected users file to receive their portion of the settlement.
"If you are or were a U.S. owner of an iPhone 6, 6 Plus, 6s, 6s Plus, and/or SE device that ran iOS 10.2.1 or later before December 21, 2017, and/or a U.S. owner of an iPhone 7 or 7 Plus device that ran iOS 11.2 or later before December 21, 2017," says a website created for the purpose, "you could be entitled to benefits under a class action settlement."
The amount an eligible user will receive depends upon the total number of people claiming. "The cash payment per eligible device depends on the actual number of approved claims and other factors, including the award of attorneys' fees and expenses and Named Plaintiff service awards," says the full notice.
"Under the proposed settlement, Apple shall pay a minimum of $310,000,000 (the "Floor") and a maximum of $500,000,000 (the "Ceiling")," it continues. "Under no circumstances shall any of the Floor revert to Apple."
The so-called 'Batterygate' incident began with the slowing down or throttling of older iPhones and an apology from Apple. The company specifically apologized for not having informed users of the slowdown. It continues to maintain that the purpose was to protect and prolong the batteries of these older phones.
That apology was followed by lawsuits around the world and although this settlement may mean the end of the case in the US, Apple is continuing to face legal issues overseas.